 MAC concealer is one of those hero products that cover-up aficionados can't live without. Just ask the gaggle of teenage girls who block us from getting upstairs to the Nespresso counter in BTs. Thank God that fancy shop opened. We feel so adult in there. 
But that's a different story. Back to covering up those blemish and spots we still get. Concealers are tricky business because one kind doesn't fit all. I use Elizabeth Arden Double Wear concealer to give extra coverage over my Double Wear foundation, Touche Eclat for disguising dark circles and Catrice camouflage concealer for my eye bags and for the worst blemishes. 
Of course Catrice concealer is a dead ringer for MAC Conceal and Correct except it's WAY cheaper and rather than queue behind the schoolgirls in fancy department stores for it you queue behind schoolgirls in Penneys.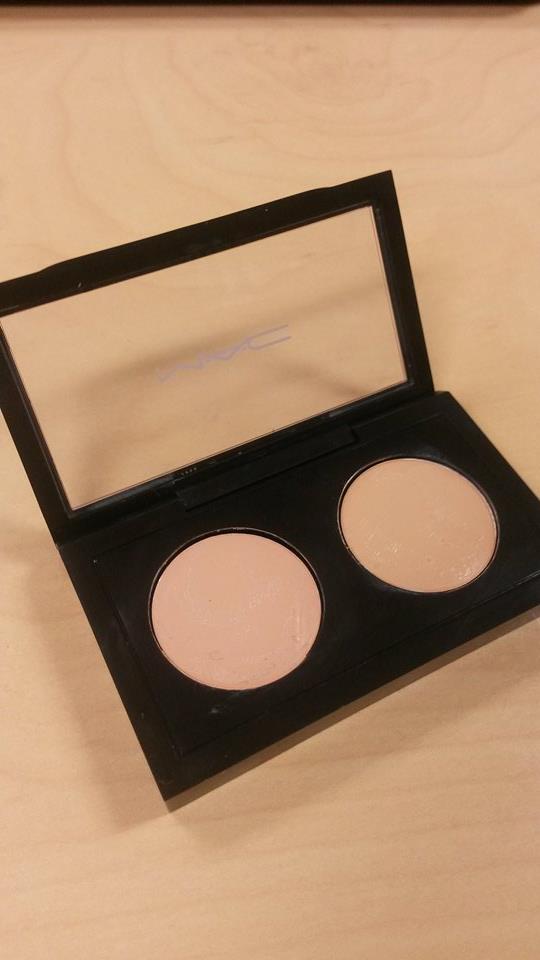 The only thing about Catrice concealer is that even the lightest shade is a tad too dark and it can end up looking very oily. I love it, but if I had the money to spend I'd pick up MAC's version. 
MAC have enticed me even more to spend my moolah on their wares with the new MAC Studio Finish Concealer Duo. It's a very simple, clever product. MAC knows skin and they know what women want. The concealer duo can be very basically explained - it's their much loved conceal and correct concealer in complimentary pairs. Genius!
Advertised
The duos come with one NW (neutral warm) shade which has pink undertones and one NC (neutral cool) with yellow undertones. Now, I know this changes the game a bit - aren't you either a cool or warm toned gal? - but it makes sense really. Your skin may be cool or warm but your blemishes / marks / circles / tattoos may tell a different story. Yeah, no one tone suits your whole face. 
Work them together and see what dreams may come!
Advertised
MAC concealers are cult items for a reason. They are incredibly long lasting, they're tough but feel lightweight and they're highly pigmented for deep coverage.  The duo ups their game. Cover, contour, contrast...we are popping one of these handy bad boys into our makeup bags immediately. The dinky little container makes it an even easier choice. 
Do you use MAC concealer? Does this sound like the perfect new way to conceal?