 The Hylamide SubQ Anti-Age Advanced Serum by Deciem is currently making our skin very, very happy. And it's not just because of the price.
We love a good serum here at Beaut. And we've recently discovered one that's proving to be the best we've tried in ages. Naturally, we had to tell you all about it.
The Hylamide SubQ Anti-Age Advanced serum by Deciem has been around for a couple of years, but it only landed in our paws a few months ago. Well, mine specifically. I was given it while working at London Fashion Week and resolved to try it as soon as possible. But as I was using Pestle & Mortar at the time, it took a little while to get around to it. Eventually, my beloved P&M gave up the ghost and this was waiting for me.
Deciem Hylamide SubQ Anti-Age Advanced Serum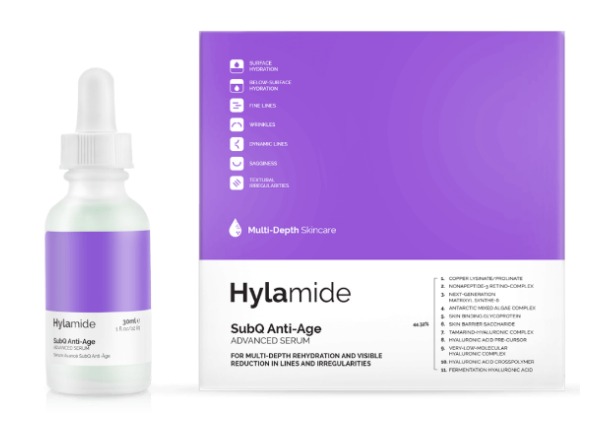 I'm so glad it was.
Advertised
Deciem, as you might know, is the parent company of The Ordinary, a budget skincare brand that's taken the beauty world by storm. It should come as no surprise to hear then, that their other products are high quality (albeit a little more expensive).
The Hylamide SubQ Anti-Age Advanced serum (€36 via Cloud10beauty.com) is designed to work for anyone who is worried about dehydration, fine lines, sagging skin, wrinkles and textural damage. The serum contains an impressive five forms of hyaluronic acid and works to boost collagen production in skin.
From the moment you apply this, something feels different. Hydration levels are instantly boosted, skin is comforted and overall it feels... younger. I read a review a little while ago by skincare guru Caroline Hirons who had mentioned she wasn't fond of the packaging, and the owner of Deciem replied to her (it's interesting! check it out here) but personally I like the dropper which dispenses just enough products per application.
There are a lot of serums on the market promising the same as this one, but with a far greater price tag. For €36, you get a whole lotta bang for your buck.