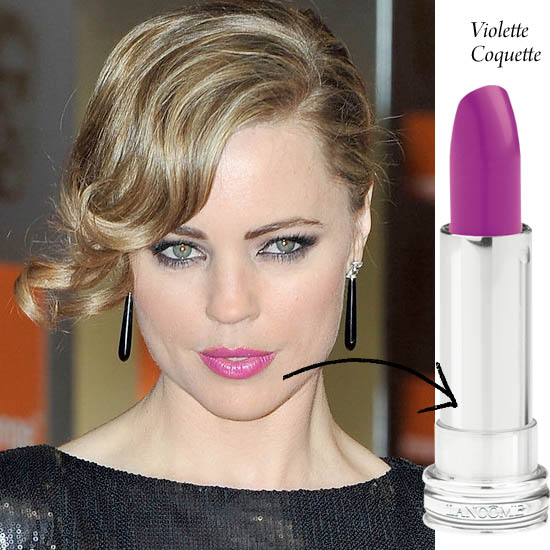 Harry Potter star Emma Watson might be the official face of this new 24-strong line of lippies from Lancome (look for 'em on counter from April 1st though they're previewing at Brown Thomas stores now) but her covergirl efforts are totally overshadowed by Melissa George, who showcased Rouge in Love in Rose Rendez-vous and Violette Coquette, €25 each, at the Baftas recently.
The eyes? Ink Artliner in black, Le Crayon Khol 01 Noir, Ombre Absolue in Strass Amethyst and Strass Black, Cils Booster XL under mascara to give extra volume and length and lashings of Hypnose Drama mascara in black.
She looks smokin', and is a far better advertisement than Emma, who just didn't sell 'em in my opinion - testament to the power of advertising images, even if you're cynical auld me.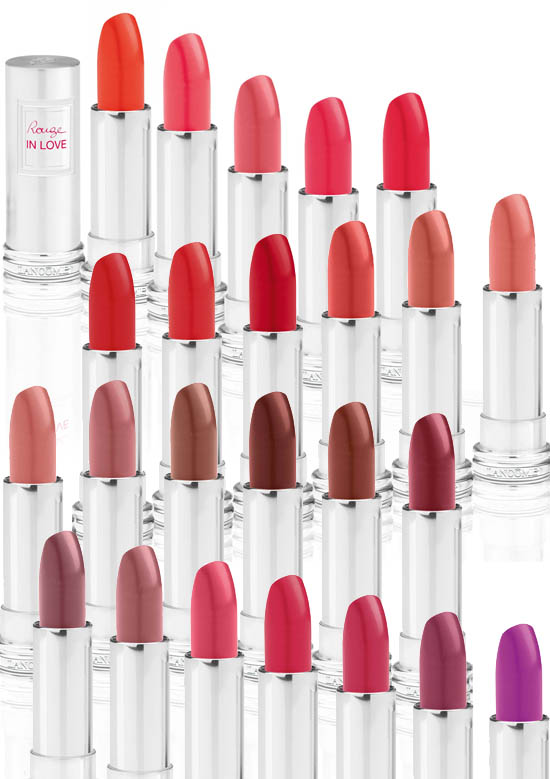 The entire shade lineup
This is quite a clever range and fully-featured: not only is there pretty much a colour for everyone but the brand has released three lipstick variants across the 24 shades, so there are some with more opacity and slick, satiny finish like Melissa's wearing (Boudoir Time), some that are sheer and suitable for day (Jolies Matins) and some that are shinier and pearlised (Tonight is my Night). But if you want a flat, 100% opaque matte, then look elsewhere: you won't find it here.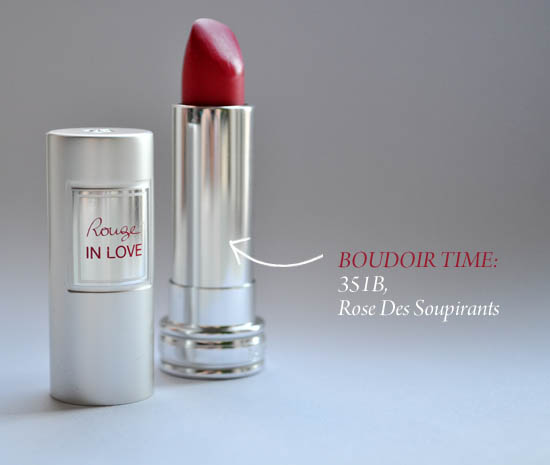 Advertised
I've had a couple of samples to play about with for a month or so and first things first, this is a really girly range. That's reinforced by Emma as the face, the lipstick's light textures, delicate scent, pretty shades and oh - the packaging: it is super-cute.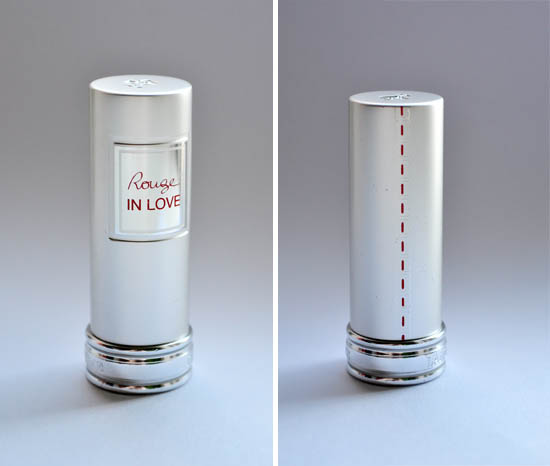 Taking its cues from the new, smaller retro-inspired lipsticks that Aaron de Mey has brought back into favour in his limited edition collections for Lancome, the Rouge in Love bullets are satin-finished metal, and they're small, cute, and perfectly formed. A faux-ribboned seam runs up the back of each, the bases are beveled and there's a really satisfying 'click' on closure.
I could take or leave the sheerer textured offerings  - they're grand for day, very nice - but the shade I tried, above, 351B, Rose Des Soupirants, is one of the Boudoir Time shades, and almost leaves a stain on the lips once the more glossy, satiny period of wear is over. Very comfortable with it, though, thanks to emollients and oils.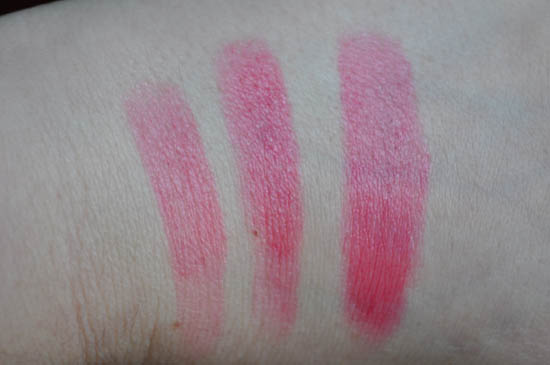 Swatches of Rose Des Soupirants: 1 swipe, 2 swipes and 3 swipes - so it's buildable
Six hours hydration is what Lancome is claiming and I'd knock a couple of hours off for wear time, but the stain-effect this Boudoir Time shade leaves knocking about on your kisser is very pretty and natural looking.
Advertised
At €25 each and with a such, pretty, youthful feel to the range and that girly packaging, I think these are a bit pricey for the customer they're aiming to attract. Yes, I know Lancome is a luxury range that traditionally has an older, more moneyed fanbase, but the use of Emma Watson and the textures and colours in the Rouge in Love range all speak to a younger girl. Does she want to spend €25 on a bullet of colour? I dunno - let me know in a comment.
All I can say for sure is that these are quality, packaging's lovely and the shade range comprehensive. The rest is down to you!
Get Beaut.ie Delivered
Stay updated with Beaut.ie newsletters full of the latest happenings at Beaut.ie as well as great offers and things we think you might find interesting .