 There is a really simple way to prep your skin for makeup application. A hydrating spritz could be your missing step in achieving a flawless base.
What's your regular pre-makeup application routine? You probably cleanse or wash your skin and then apply moisturiser, possibly an SPF (if your moisturiser doesn't have one) and then even a primer. We find that if you apply too much product to your skin before your foundation, it doesn't stay in place for long periods of time. Spritzing your skin with a facial spray before your makeup could be the missing step in your makeup routine.
If you happen to be one of those people who suffer from oily skin or whose face tends to perspire in this humid weather; a spritz is a lovely refreshing start to your makeup preparations. It will cool your face and leave a light mist on your skin. As a makeup artist, I find this the best preparation for a makeup application that needs to go the distance.
Spritzing is a one step prep technique and it works for most skin types. The only occasion you might need to use a moisturiser first is if you have particularly dry or dehydrated skin. If this is the case, apply your moisturiser about 20 minutes before you intend to put on your foundation. Then just spritz your face at the last minute. It will help to remove any greasy residue and cool your skin.
Here is our favourite SPF skin spritzer to use this summer:
Advertised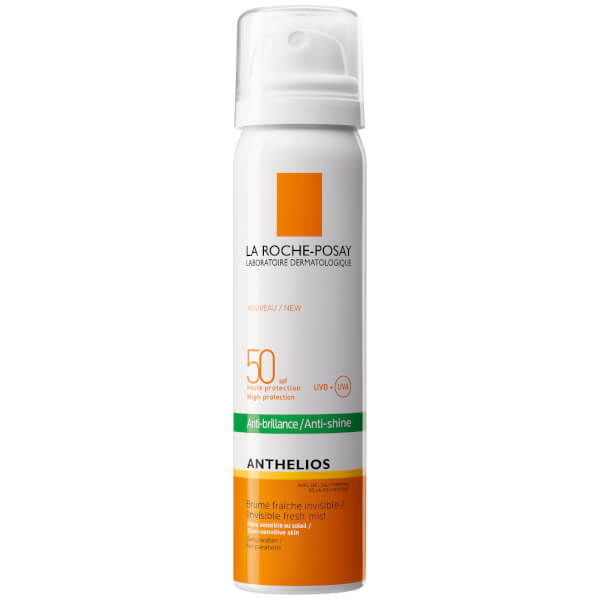 La Roche-Posay Anthelios Invisible Face Mist SPF 50 €16.95
Go ahead and clean your skin with your usual face wash or cleansing solution so that your skin is fresh and clean. Then you spritz. Just a few sprays of a hydrating spray will leave your skin feeling super fresh and energised. This one has an SPF o50 so you will also be - very importantly -protected from the sun.
Take a nice stippling foundation brush and using light circular motions work the spritz into your skin a little. You can then use the same brush to apply your foundation.
The Skin Nerd recommends this step, too! She is in studio with us today to talk everything skincare, so do log into our Facebook Page to catch her! Comment your questions in; there's a prize for the best one!