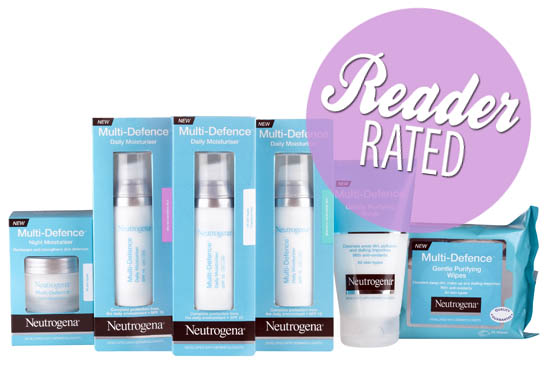 Back in February we put out Ireland's call (no, a different kind of Ireland's call) to the beauty-conscious to see if we could round up 30 ladies to trial Neutrogena's latest skincare line, Multi-Defence.
With varieties for all skintypes, normal to combination and dry and sensitive, these products are designed to hydrate and defend skin against the stresses of sun, pollution,wind, cold and heat. A bold claim, and the science behind it is equally impressive. Everything is also very affordable - prices range from €4.49 to €9.49, so everyone can try this line out, regardless of budget.
We found ten gals to trial each of the three skintype offerings and they've been busy at it for a few weeks now. In the comments, they'll be leaving their feedback on how they got on so you can see how Women in The Field (tm) felt the products performed. We've asked them to give us an indication of their age group, their skin type and the specific products they tried too.
Advertised
We hope it makes for interesting and informed reading and of course, if you weren't testing the products as part of the Beaut.ie trial but have been using them over the past wee while, feel free to leave your feedback here too.