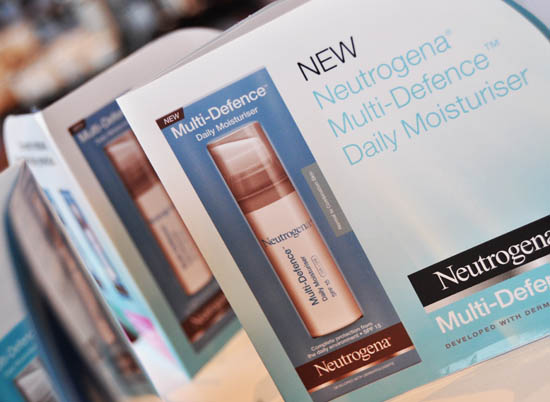 On Friday we popped along to hear about the science behind Neutrogena's newest launch, Multi Defence. Distinctively packaged, you may have spotted the range in Boots stores already. It's now going nationwide into pharmacy and grocery so you'll be able to pick it up really easily.
We're often asked to recommend and blog about products for teenage and twenty-something skin - and you know what? It can be really hard. Sure, there are tons of things on the shelves but we always want to know the story and focus behind a product, hear the science and understand exactly the aim and claims, so we can confidently report it to you.
Most young skin brands either don't understand the importance of imparting that kind of information or perhaps they don't support it from the outset. With this range, Neutrogena does.  Multi Defence is an impressive six-strong line containing cleansers and moisturisers at really affordable prices. Not just about hydration and SPF, these products go one better: they tackle the effects our environment can have on our skin. The aim is to keep it protected and younger-looking for longer.
Cold, heat, wind, UV, pollution, cigarette smoke and stress: these are all modern-day aggressors, leading to low-level inflammation in the skin. I am wildly oversimplifying here, but it's this inflammation that the brand say leads to the detrimental ageing we see on our skins. Now, there are other theories on ageing - glycation and Dr Murad's water principle are two others - but there's a lot of common sense in Neutrogena's approach.
Aimed specifically at the European market, where so many of us live in cities, the environmental protection message really hits home.  Containing a mix of effective moisturisers plus broad-spectrum UV protection (it shields against burning and ageing), the products have an anti-pollution ingredient in the form of moringa seed and a super-charged antioxidant mix which includes green tea and vitamins C and E. In combination, you get the best defense against the threats your skin is subjected to every day.
Fancy a look at the range?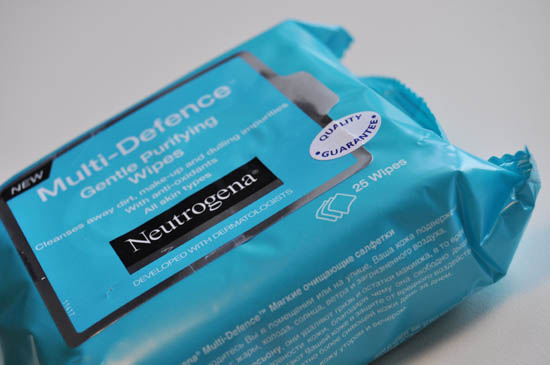 Yes, there are wipes. We might hate 'em as a cleansing option but Neutrogena knows you lot love 'em - these are €4.49.
Advertised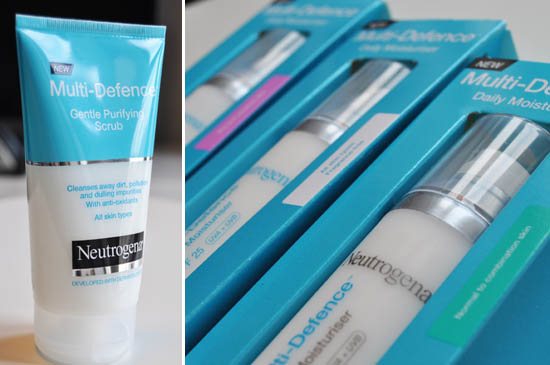 There's also a gentle purifying scrub, €4.49, and three daily moisturisers, all costing €9.49.   The brand has aimed to cover all bases here, so you have an umbrella product in Multi Defence Moisturiser for all skin types which has an SPF25. That's joined by two more moisturisers - one is for dry and sensitive and the other is for normal and combination skins.  Both of these have an SPF15 included.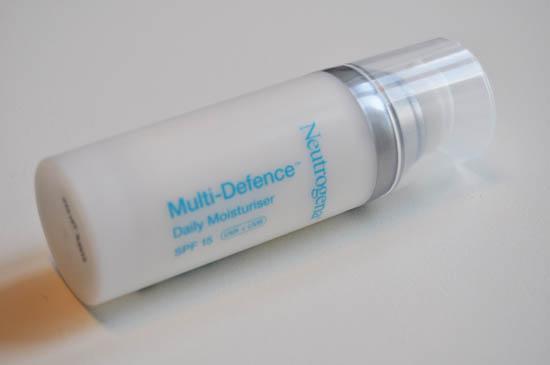 Each tube contains 50ml and the product is completely sealed and dispensed by a pump, so there's no worries about sticky fingers in pots.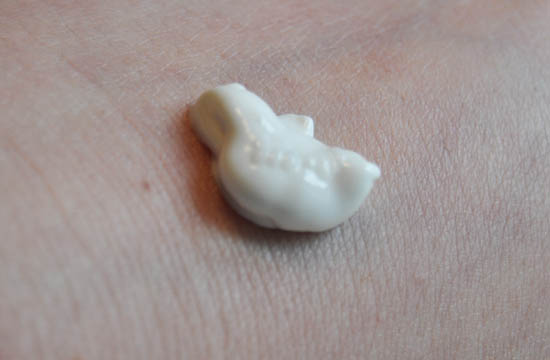 Textures are thick fluids, spreadability is great with no ghosting on the skin and there's a clean, light scent.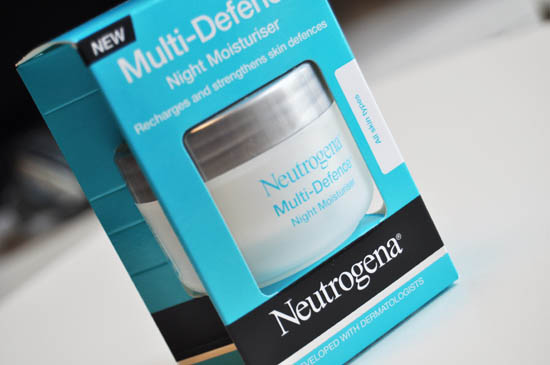 The last product in the range is the Night Moisturiser, which is also €9.49.
Advertised
So, here's what I reckon: these products aren't aimed at my (ahem, slightly older) skin but the very affordable pricing and easy availability plus that realistic focus on protection from the elements in tandem with some good preventative ingredients mean this is one you should definitely take a closer look at if you're in your teens and upwards into your 20s.
When you're that age, it's so hard to justify shelling out a lot of cash on skincare when there are so many other things to spend it on (believe me, I've been there!) but with the Multi Defence products, I think you can be reassured that you don't necessarily have to and that skin will still be protected for the future.  Bravo to Neutrogena for that.