 I've always had an issue with glittery things. They look great for the short time in which you're pleased to be glittery – at a festival, for example, I can't get enough - but the moment you've had enough, you're going to need some seriously magical glitter-removing potion if you have any hope of continuing on with your glitter-free life.
I've just tried Catrice Cosmetics' Luxury Lacquers, and unfortunately, there's nothing luxurious about them; pain in the proverbial, if I'm being perfectly honest. I was very impressed with their Autumn Winter range of lip glosses earlier in the week but these polishes feel as cheap as they cost.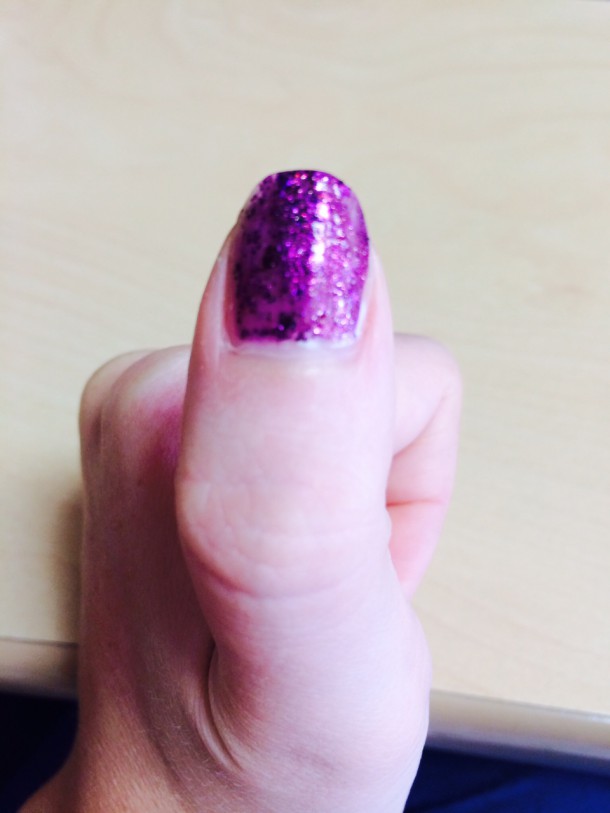 It takes quite a LOT of varnish to build up a worthy amount of glitter on your nails, otherwise it's just a watery colour with a few glittery blobs dotted throughout, however to achieve the desired level of colour, you're left with lumpy, gloopy nails that are a nightmare to dry.
The silver shade goes by 'It's Showtime' (no, it's time to get glitter in places you never thought possible) and the purple one is called 'Plum Fiction'.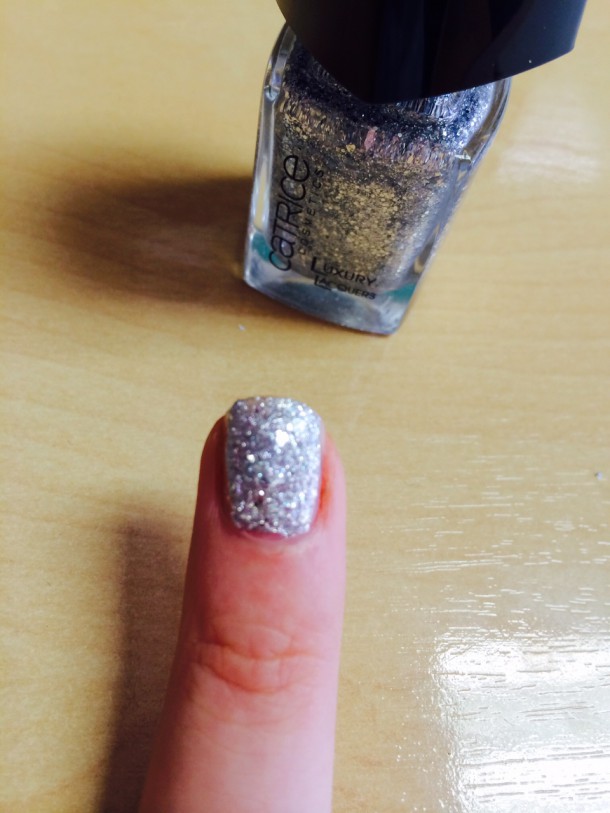 Advertised
Then I tried to remove it with my handy desk-side Essence Quick & Easy Sponge (which I wish was a human so I could fly it to Vegas and marry it) but failed miserably, as glitter decides to merge with your skin like permanent glue.
And it's for this devil-to-remove (even by glitter polish standards) reason that these won't be making my ultimate list of must have polishes but if you're a glitter fiend yourself, these ones cost €3.99.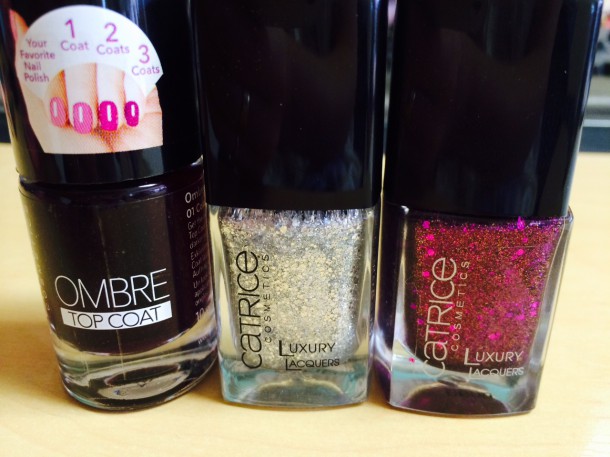 Downtrodden, I then gave Catrice Cosmetics Ombre Top Coat a whirl.
You know how we're all into the whole ombre trend when it comes to our hair? Well it's invading our nails now too. It's omnipresent.
And in theory, this is a nice idea, you apply your favourite nail polish (but they suggest you go for a pastel or very light shade) and let it dry. Then you grab your Catrice Ombre Top Coat (€3.49) and apply one to three coats on top of your base coat until you've achieved your desired depth of colour. Or you apply one coat on your thumb, getting gradually darker out to your pinky. Or you don't bother at all because you actually like your favourite nail polish as it and this just feels like a whole lot of work and time spent waiting for layer after layer to dry. Especially because I couldn't see any difference at all in the colours of the nails after I had applied said layers.
Advertised
Catrice, you outdid yourself with the Beautifying Lip Smoother, but these polishes will have to try harder for the Beaut.ie stamp of approval.