 Like many people who have a passion for make-up I have managed to accumulate a collection of books revolving around the subject, with some dating back almost 20 years, like the original Body Shop book which served as my teen beauty bible. Admittedly, I probably have enough at this stage (I am being conservative with my picture below, there a loads more squirrelled away!) but I can't help myself. I just love them. Plus, I'll let you into a little secret; it's my dream to write a book some day so I suppose you could consider them as... research?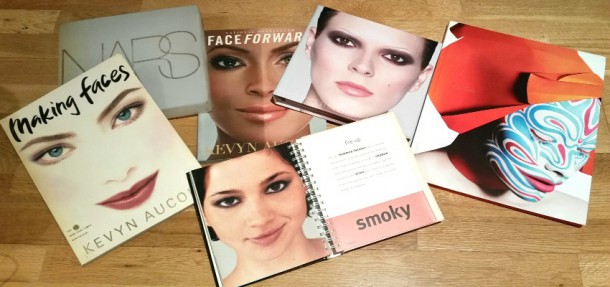 Whether they are hardback or paperback, books created by make-up artists are ultimately designed to capture both our attention and imagination, fascinating our eyes and minds with colour, ideas and techniques to explore. Some books are tutorial based, helping the reader to make the most of every day make-up looks, others are more arty, serving as a showcase for the make-up artist's vision, skill and talent. Regardless of which you prefer, or indeed are looking for, I hope there's something in these options you will find of interest. So, it's time to indulge your inner bookworm...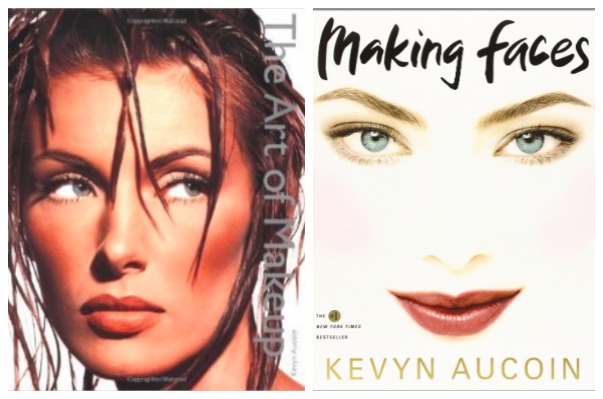 Kevyn Aucoin - The Art of Make Up
My first proper make-up book, and first step towards becoming a make-up artist, the simple techniques and ideas are perfect for those wanting to create a beautiful look day or night. Aucoin released other books which were incredibly popular including Face Forward and Making Faces in which he created step by step looks and gave more expert advice on application, products and tools. (€10+ for used & new on Amazon)
Ayami Nishimura by Rankin
Photographed by Rankin, this book is a celebration of the incredible imagination and work of one of the most visionary make-up artists working today. Ayami Nishimura is known as a innovator when it comes to make-up techniques and this truly reflects her unique style. It's not a book you'll be learning any tips from, but if you like having artsy coffee table books, this one ticks all the boxes. (€56)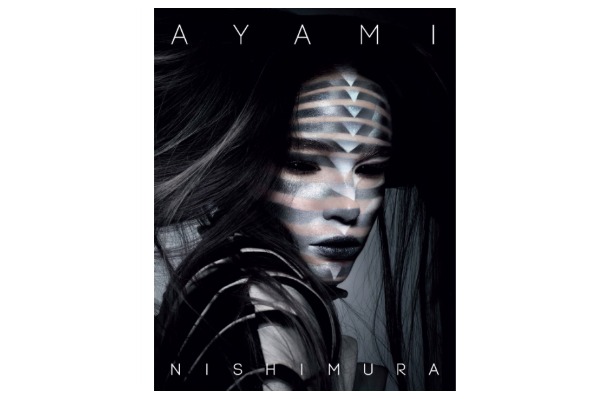 NARS  - Make Up Your Mind
Advertised
A stunning collection of wearable looks from cult make-up artist Francois Nars – this is a book I'd recommend for anyone who wants to shake up their own make-up routine but needs a little inspiration. One of the unqiue elements about this book are the before and after pictures which are accompanied by cleverly developed, tutorial pages made of clear sheets meaning you can see exactly where to apply colour & the technique involved. (€40)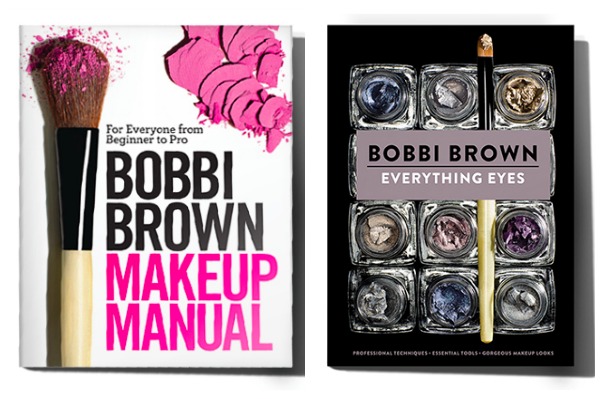 Bobbi Brown - Make Up Manual
Over all this is one of the most comprehensive make-up books I've read regardless of whether you're a beginner or pro. Make-Up Manual contains invaluable advice on creating long lasting make-up looks, ingredients used in products, application techniques and skin care tips which will serve you well at any age. For those who want to concentrate on eye make-up techniques, check out "Everything Eyes" (€15.50) which breaks down 10 key eye make-up looks and also gives great advice on how to enhance eye colour and shape. There are also some handy tips on choosing glasses frames to suit your face shape too! (€28)
If you're a fan of MAC then you need this book in your life! It's full to the brim with over 200 photographs of the brand's most inspirational, memorable, striking and influential campaigns and shoots from the last 30 years which, when collected together really showcase their motto of "All Ages, All Races, All Sexes". Basically, it's the MAC Bible. (€26)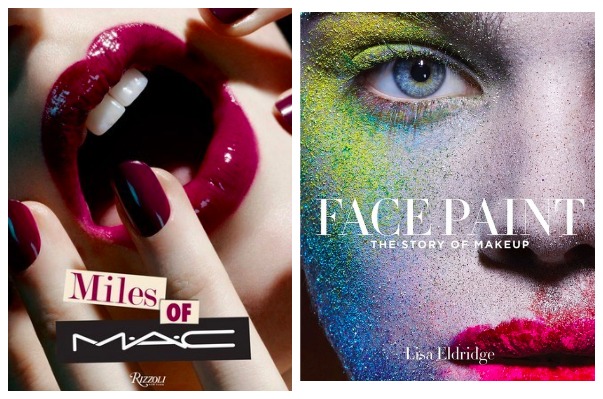 I can't give an actual opinion on this as it hasn't been released yet but I'm SO excited to get my paws on a copy of this book by one of my make-up heroes. Unlike most of the other books I've mentioned Face Paint isn't a tutorial book or arty coffee table book but rather it's a history book. In it Lisa Eldridge covers the story and history of make-up and beauty techniques and application from ancient Egyptian and Classical times right up to modern society. The official release date is October 2015 but you can preorder via Lisa Eldridge's website.
Advertised
Do you have any books to recommend?