 At this time of year, I love a tinted moisturiser or BB cream for light coverage during the day. It's refreshing to wear something light on the skin. At night, though, foundations with a bit more coverage can beckon. It's the time for that Special Foundation - the one you don't use every day because it costs that bit more. The one that gives you confidence. The one that always makes you look great in photos. 
For those nights when you're just in the mood to go all-out with your makeup, a heavier base is perfect. It marries beautifully with a heavier eye or lip look. If you're heading out this week, and going heavier on the foundation, don't forget to alter the rest of your makeup too. Rather than applying your usual day look, but more of it, opt for deeper, richer hues, and think about the light you'll be in. If it's dim or soft, you can get away with heavier contouring, and any sparkle will reflect in the most beautiful way. Also, consider how you can alter your makeup to complement whatever you've chosen to wear.
To help you on your way to the perfect night time makeup, here are five of our ultimate evening foundations: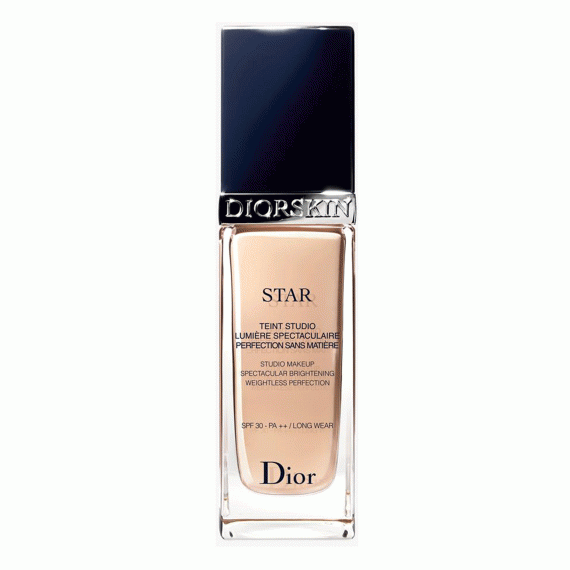 Diorskin Star Foundation (€48.50)
This is certainly pricey, but it's so good that it makes me want to hug someone. Just anyone. The finish is perfect - it doesn't look like nothing on the skin, but it doesn't look like a big ol' layer of slap by any means. You will still need a touch of concealer for stubborn blemishes, but that's a good thing. A foundation that covers everything will look like a mask. This might just be the perfect base; there's nothing masky about it and it has a gorgeous glow without making you look shiny I wouldn't be without it!
You can see it on the skin here in this blush tutorial.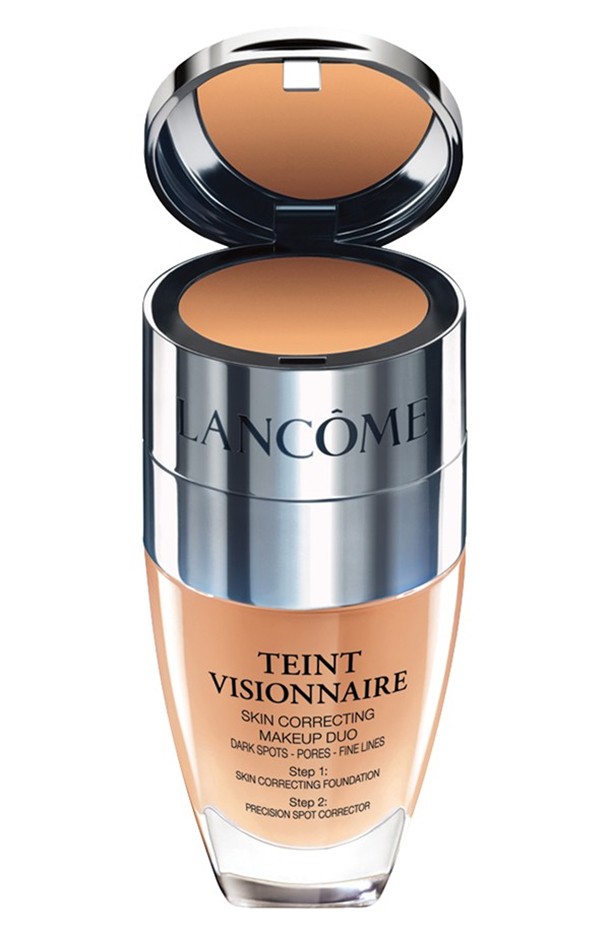 Lancome Teint Visionnaire (€46)
This rich, creamy formula offers lovely coverage, and the concealer in the lid will hide anything the foundation doesn't. Teint Visionnaire is perfect for the nights (or days!) when you feel that your skin needs extra help, or a big dose of lunar hormones has given you an almighty breakout. We love this - it makes skin look happy, even when it really isn't!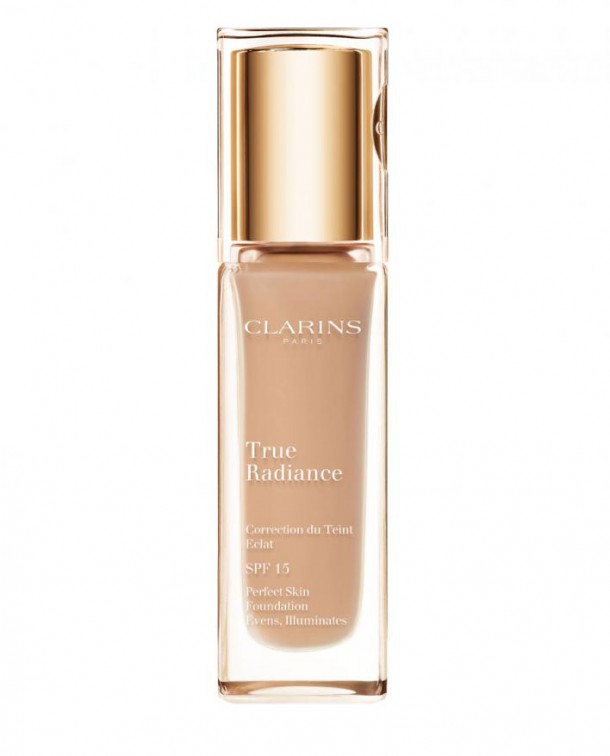 Advertised
Clarins True Radiance Foundation (€31)
Clarins is known for skincare - which they do incredibly well- but I often forget about them when it comes to foundation. Their formulas can neglect the paler people among us, but True Radiance has a pretty varied shade range. You can feel the brand's skincare credentials in the deliciously soft texture of this foundation, and the finish is, as the name suggests, radiantly glowy. 
This is perfect for more mature skin, but don't discount it if you're younger - dry skins will love this. It does has SPF 15, but that isn't high enough to cause flashback, so this is perfect for evening.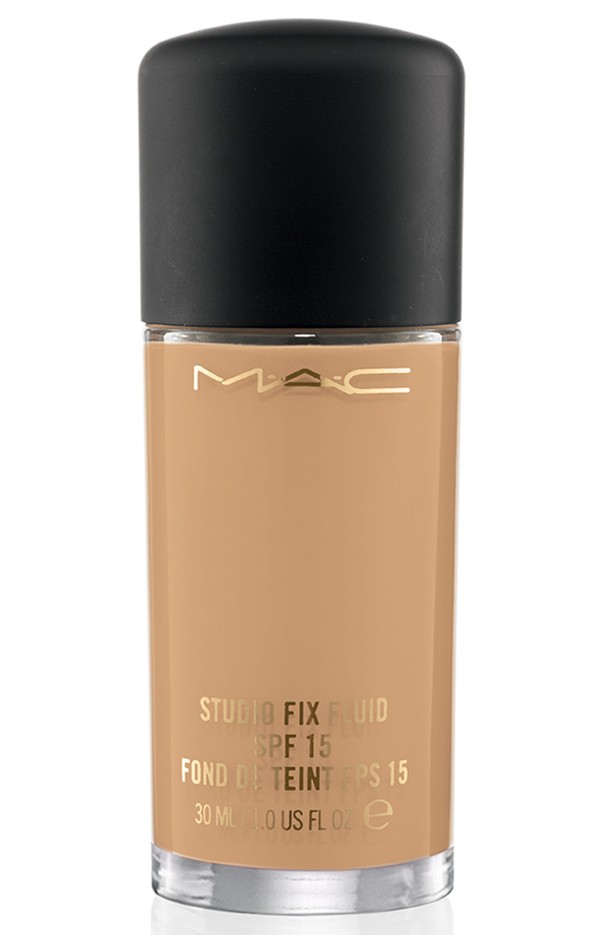 Mac Studio Fix Fluid SPF 15 (€31.50)
I can't leave this one out. It's been around for years, but it's still one of the very best. The shade range includes everyone from super pale to the deepest skin tones, and the finish is glorious. This sits like a dream on oily or combination skin, and it has a radiance despite the semi-matte finish. It just smoothes on and does something. On a bad skin day particularly, this never fails to make me feel comforted. I'm not a fan of mattes, but this is still one of my all-time favourite foundations. Thanks Mac, we love you.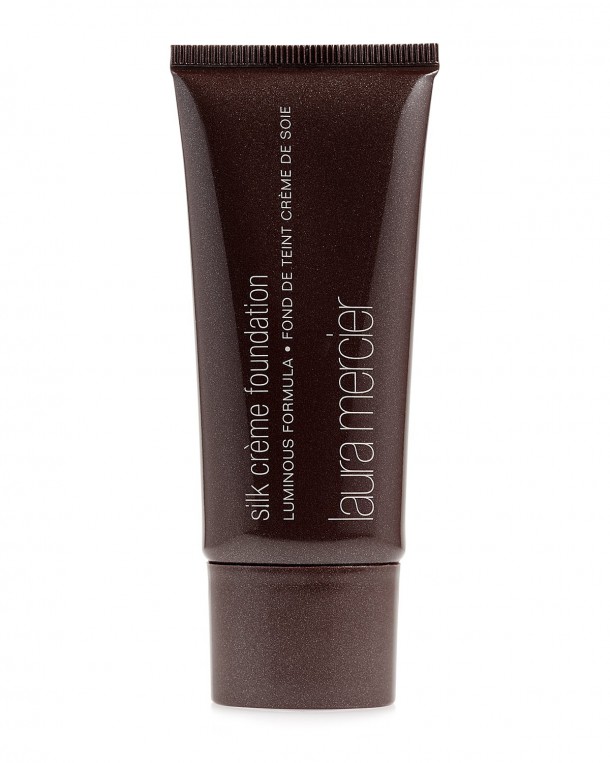 Laura Mercier Silk Creme (€48)
Again, this one has a painful price tag, which is why I keep it in a cupboard for slightly fancier evening occasions. You wouldn't be wasting this stuff on your office colleagues. Like Jim from marketing even notices you have a face, let alone what you wear on it. But Silk Creme is divine. I'm always a bit surprised that it doesn't get more hype, and put it down to the fact that people generally perceive Laura Mercier foundations as being for a more mature customer. Well, not so. This is rich and leaves a perfect, glowy finish. It even comes in a super pale shade, and there's an oil-free formula if you prefer that! Get yourself a sample of this - you won't regret it!
Advertised
Which is your go-to, 'special' foundation? Tell us in the comments below!