 Pubic hair has always been a sign of the times. Like everything else, the plethora of styles to choose from changes from season to season. From the embrace of the 'full bush' in the sixties to the 'bald eagle' bikini wax of the noughties.
Styling your bikini area can be liberating and empowering for some women. Others might even go as far as getting a bit of a kick out of having a bikini wax that nobody really knows about. With so many creative, playful and expressive styles to choose from here are some styles on trend for 2019.
Glitter Queen
Like a monogram, but with glitter to illustrate your chosen initials. Whether you want to surprise your lover with a glistening gesture, or show yourself some love with a private personalisation, jazzing up an otherwise ordinary Brazilian is one of the hottest trends right now. Or if you don't want to go for a design you can go for a full glitter look, a full 'vajazzle'.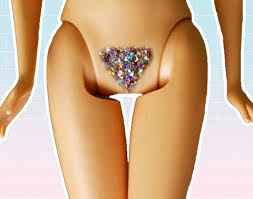 Lots of Love
Advertised
Waxing really is a work of art, it is a perfected skill. If you find an experienced therapist they can make just about any shape with your hair. Usually, the hair is removed from the labia and the back firstly, leaving a bush on the pubic bone that is left for fashioning. Women can choose from a 'full moon' circle shape or the popular heart shape,  which is perhaps the cutest of them all. Therapists can even make the heart small and dainty, which looks even more endearing.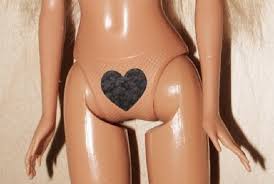 Contour Pro
If you are a contour queen this one is for you! Apparently, some bikini waxing is able to slim the hips. Some therapists can look at the physique and body shape of the woman and recommend the best finish for down below, which is guaranteed to make them feel amazing about themselves. The technique involves trimming the hair into a strategically shaped triangle as an optical illusion to flatter the hips.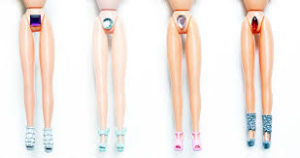 Advertised