 The new Skin Feels Good makeup from Lancome is the latest in skincare makeup, and this writer is smitten
I'm in love and make no apologies! Lancome's Skin Feels Good has stolen my heart, and I don't think I'll ever look back. I can honestly say it is absolutely amazing, right down to the fact the bottle has a pump. Because let's face it, that is all we ever want from a makeup bottle, to be fair.
Skin Feels Good is tint rather than a foundation, and it is full of radiance. You can definitely let your natural beauty shine through, which is down to the fact that it contains vegetable glycerine, hyaluronic acid and natural moringa extract.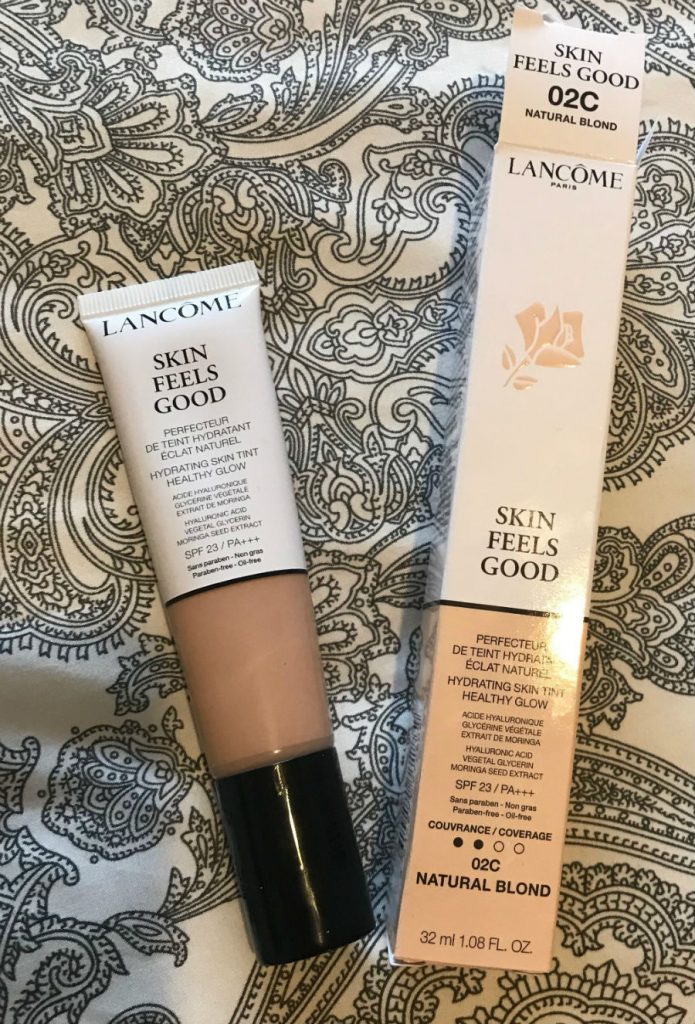 On application, it's best to use just one pump as it spreads easily. It took me by complete surprise when I realised it can be quite concealing for a tinted moisturiser. I tried it out on its own for a natural day look, but also mixed it in with another foundation for a 'Saturday night on the tiles' finish and it worked so well.
It's quite convenient to have in your bag too. I used a brush for application, but it can easily be applied with your hands if you were on the go or haven't much time to apply a full face.
Advertised
Skin Feels Good comes in eight different shades - always a big plus - and best of all? It includes SPF 23. So that's all the good stuff ticked off the box.
The Skin Feels Good range claims it offers a beautiful glow while replenishing the skin with moisture, and it's not wrong. You'll obtain a natural glow that doesn't look oily, and it is almost guaranteed your skin will not feel in any way dry afterwards which can often be the case.
I think it's pretty clear I'm a big fan! And I have a feeling you will be too.
The Lancome Skin Feels Good Hydrating Skin Tine is €34 and available in stores nationwide from April 2018.