 Lots of brands have tried to formulate a long lasting liquid lipstick. Generally, they flake after a few hours and make your lips feel like raisins. I loathe the sensation of crispy dry lips underneath a layer of crusty lipstick. Any product which even comes close to creating that sensation is fired unceremoniously into the bin.
I figured that the experience of Rimmel's new Provocalips liquid lipstick would be the same, but I was very pleasantly surprised! I wore this in Make Your Move - a proper '90s flashback nude - on a day out. We left at seven in the morning and it was still there when we got home at ten that night. Yes, it was a little bit worse for wear and felt a touch dry by 10 pm, but that's FIFTEEN HOURS!
I didn't touch it up once and I ate three times during the course of the day. You apply the liquid lipstick, wait for it to become sticky and dry, then top it off with the high shine balm.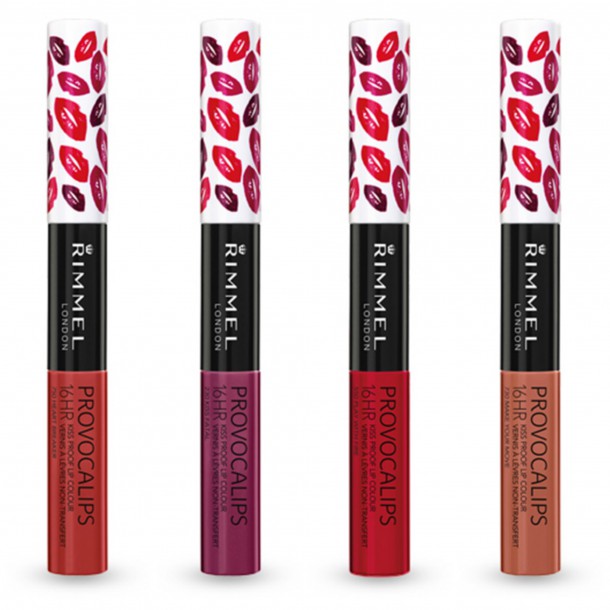 The colour range is impressive; the reds are particularly good, though there are a couple of lovely nudes in there too. There's a shade of red in there for everyone from tomato to cherry to deeper tones. Dare I say it, I would actually wear this on a date! Seriously - you can get through a pasta dinner and anything else (within reason, careful now) without this smudging up to your eyes or disappearing in the centre, leaving you with a red lip liner, and that's all.
Advertised
This is actually a red lip that you can wear without worrying about it and I'll be recommending this to any brides who want a fuss-free, glamorous lip. Provided you reapply your gloss every few hours, this will stay comfortably in place for an obscenely long time. Like, longer than you should even be awake, let alone still wearing lipstick you scamp!
I genuinely thought I'd find this gimmicky, but I was entirely wrong. Hail Rimmel! There are eight shades available at €8.99. For the quality and lasting power, I think it's a bargain!
Have you tried these? What's your verdict? To the comments!