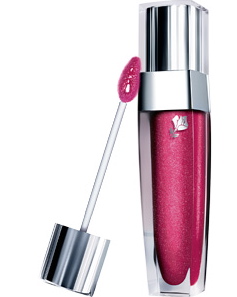 Lancome's newest gloss, Color Fever, launched at the end of last month. And it looks lhhaaaaaavely.
I, like lots of us, have a ton of Juicy Tubes but I'm just not that mad about them - they're just way too sticky for my taste. I am really liking the look of Color Fever though - for one thing, it's got a proper applicator, and it's shaped like a heart which means it's going to be possible to put it on properly, and get into the corners of your mouth - always a big drawback with Juicy Tubes. And for another thing, look at that packaging - it's gorgeous.
Lancome say that it's "an ultra-shiny and luxurious gloss that redefines the lip contours with its Plump Applicator for sensual, full curves and adjustable shine and coverage".
Advertised
It comes in 15 shades and should cost about €20.