 Foundation powders are super options for oily-skinned peeps who hate the feeling of liquid on their skin
When you have oily skin, sometimes the feeling of a liquid on the skin can be offputting. Foundation powders are the answer. They provide the coverage of a foundation, but they feel lightweight on the skin and they are so handy to carry around in your handbag.
A foundation powder can be applied with a sponge for fuller coverage or a powder brush if you prefer a lighter coverage. You can also choose to use it as a setting powder to either enhance coverage on a tinted moisturiser or light foundation or give extra coverage to a full coverage foundation.
Save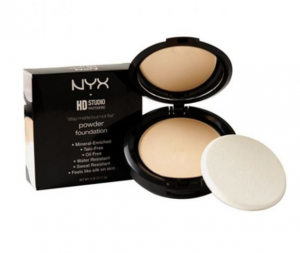 NYX Stay Matte But Not Flat €14
This brand is growing each and every day and it always blows me away. They really have their eye on the prize as they have a very cost effective dupe for most popular luxury brands. Not only that but they don't compromise on quality. This is no exception. It's lightweight but covers well; it's oil-free and mattifying but also comes in an array of colour options.
Spend
Advertised
MAC Studio Fix Powder €32
You will always find this cult classic product in my handbag for touch-ups on the go or emergency makeup fixes. It has saved me on many occasions and with 53 shades to choose from, it's no wonder it has lasted the test of time.
Splurge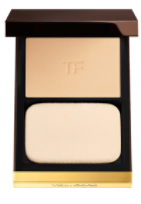 Tom Ford Flawless Powder Foundation €70
Oh, Tom, my first love. If only I could be loyal to you only, but you're expensive so you force me to cheat. But, seriously; if you do have €70 to spend on this powder, it is so worth it. The texture is like a veil and just creates a flawless look to the skin. Although it's a powder it doesn't look too matte or cakey, and it has that satin rich luxurious feel to it that all his shadows have. If you're looking for a topline powder foundation, it is most worth the expense
Advertised
What is the most you have ever spent on a foundation?