 Does everybody hate getting ready for bed at the end of a night out as much as we do? If you do, you need to try out our secret weapon
This might not be a groundbreaking discovery or even something new. What it is is a fail-safe, works-every-time, quick and easy bedtime routine that gets you from your delicate state after a long night of partying to your bed in less than two minutes. Doesn't that sound like something you want in on considering you probably have more nights out scheduled over the next couple of weeks than you usually would in two months?
Our secret weapon consists of three things: cotton pads, micellar water and the Cleanse Off Mitt. The Cleanse Off Mitt is a pretty obvious one for speedy, hassle-free makeup removal. Micellar water, on the other hand, is debatable as many say it dries out your skin and won't give you a good cleanse. I use Uriage Micellar Water as is formulated with moisturising thermal water so it won't dry out your skin. It removes all traces of makeup and pollution from the day and doesn't leave that sticky residue on your skin. It's got apricot extract to soothe your skin. As a dry skinned gal, I love it; it leaves my skin really soft and hydrated. Most importantly it really takes off all makeup including mascara.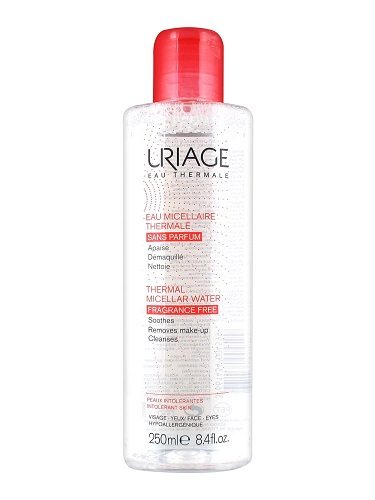 Advertised
In the name of the double cleanse (which we are big supporters of), you need to go in with a back up after your initial makeup removal. While this thermal water is good, usually you won't get all traces of makeup off with just two cotton pads in your initial cleanse. But here's where hero number 2 comes in. For what has to be the quickest cleanse ever, wet your COM and give your face a quick going over with it. Don't worry you can wash it tomorrow.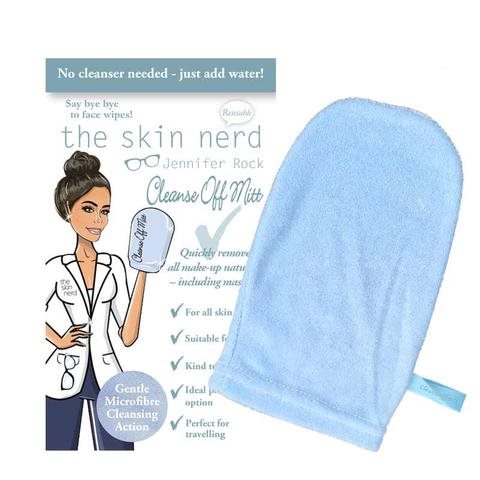 There you have it, properly, double cleansed skin in two minutes. Now, off to your leaba with a clear conscience in the knowledge you have not neglected your precious skin. What do you think of our end of night power-routine?