 When should we fire the holly-decked starting pistol?
I am a normal, relaxed human for 11 months of the year. But as soon as Dec 1 arrives, I devolve into a sprightly festive elf, fairy lights woven through my hair and mince pies stored hamster-like in my cheeks.
Boots are on board with my tinsel timescale and have released their first Advent Calendar (€39), with 24 days of beauty treats inside.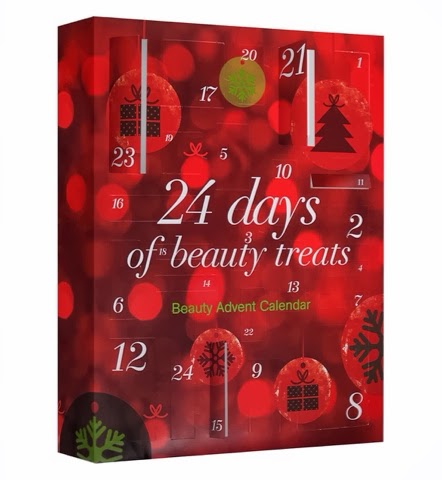 I love seeing these treat-filled babies hit the shelves. L'Oréal have previously dabbled in a luxury version and we've already had a sneak peek into the hotly anticipated  Benefit offering.
If you love the concept of the Advent Calendar but find the €75 outlay for some mini Benefit bestsellers a bit much for your pocket, then this Boots version may be just what you are looking for. It's good value for the products included and the giving doesn't end there! If you buy a full sized version of any of the products in the calendar, you'll get triple points on your Advantage Card. And that's the kind of economics our own Wise Man, Eddie Hobbs would genuflect to.
Advertised
So shall we take a little peek inside?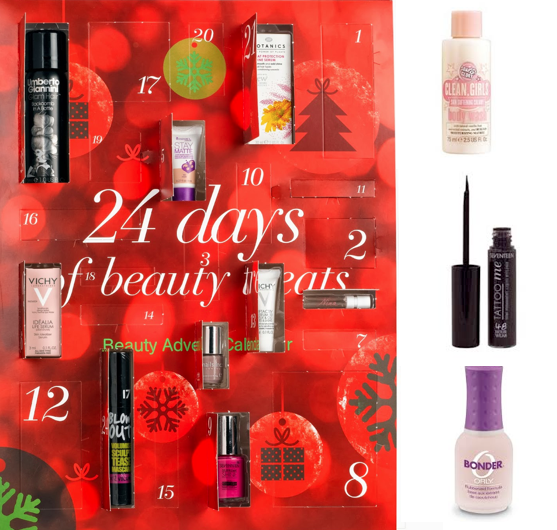 The goodies list includes a body wash and scrub from Soap & Glory, Porchester Square from Nails Inc, Orly Bonder Base Coat, hair products from Umberto Giannini and Botanics, Vichy Idealia Life Serum, Seventeen's Tattoo Me Liquid Eyeliner and their Blow Out Mascara. And there are mini perfumes from Nina, Ghost, Juicy Couture and Paco Rabanne!
Mind you, some of the inclusions are a bit underwhelming - the day you get the Carmex lip balm might not have you rockin' around the tree. And the Rimmel foundation sample in Ivory will not be everyone's match. But overall, it would make a great gift and who doesn't like opening those tiny little windows?
Snap up the Advent Calendar at selected Boots as these will be flying out the door. Like reindeer from a roof.
Advertised
What do you think of Boots' first foray into the Advent Calendar market? Will it be on your (pre) Christmas list?