 When I think of Bourjois, I think of wearable French elegance, quality products, and value. They are of course a lovely brand in their own right, but the undertones of Chanel cannot go unnoticed.
And after all, being compared to Chanel is kind of like being told you look a bit like Scarlett Johansson. It's not at all a bad thing!

So I headed over to Bourjois' launch yesterday to ferret out what's coming up all the way to the festive season and give you a sneak peek of the action.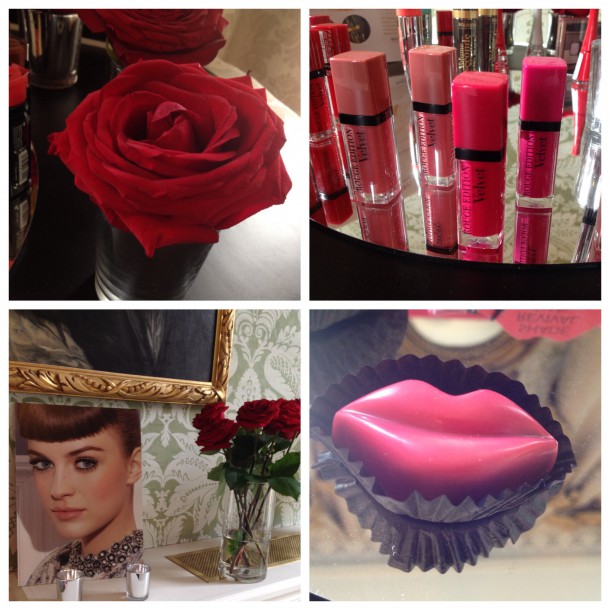 A new shade has been added to the glorious Rouge Edition Velvet liquid lipsticks. They're divine, affordable and entirely long lasting. Hot Pepper, the shade which the model is wearing in the above photo, is my all time favourite. Check out our comprehensive review here.
Advertised
But the new shade, Happy Nude Year, is a tawny nude pink with just the right amount of '60s inspired peachiness. It's a very wearable matte nude, and I'll definitely be investing. It will be available from November at €11.99. You'll see it on the top right of the above photo - I couldn't resist including the lips chocolates! They were incredibly cute.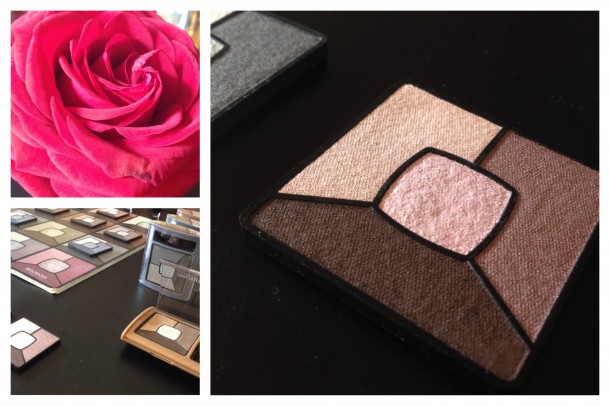 The star release of the next few months is an eye product. Just LOOK at these beautiful eyeshadow quads! A cream-to-powder formula, they glide on with fingers or a brush and they stay on. The centre shade in each quad is a glitter which you can dab over your matte eye look to take your makeup into the evening.
The main matte shades in the brown-based palettes also work beautifully as a brow product. I literally could not be more impressed with these. They really are comparable to palettes from the likes of Chanel and Dior, but they cost €10.49! For four shadows! There are eight of these absolutely beautiful little palettes to choose from, and I want ALL of them immediately. It took all my control not to apply them all at once yesterday in a frenzy of eyeshadow lust.
These are also available from October, along with the new Push Up Volume Glamour Mascara. We know you like a Bourjois mascara, so hang in there while I give it a road test before I get back with  a thorough review. There's much more coming down the line; we're excited and will tell you all when we can.
Advertised
If you want to see the shadow palettes in action, check in with us tomorrow for the next instalment of Get Saturday Night Ready With Beaut.ie, when I'll be using one to create a lovely evening makeup! You can see the first tutorial in the series here, and our second, Cheryl-inspired look here!
Are you a Bourjois fan? And do you like the look of those palettes? Share your thoughts in the comments!