 We're mad about nails here in Beaut HQ so we are. We're divided into two camps however, those who let the pros do their magic on their talons and those who like to do it themselves. 
You might already know that I'm a DIY gal myself. 
That's why I love when new nail products arrive - especially the ones that don't cost the same as a week's worth of lunches. Or two cocktails. The new NYC Shine in a Minute polishes cost €1.79 so I'm right on board!
Even though I like the whole at home manicure thing, however, I'm a fiddler so waiting for all the layers to dry is not my favourite part of the process. I'm always tempted way too early to use my phone or read a book or magazine and more often not I realise I'm dying to go to the loo and opening buttons or zips without smudging nail varnish is not an easy feat.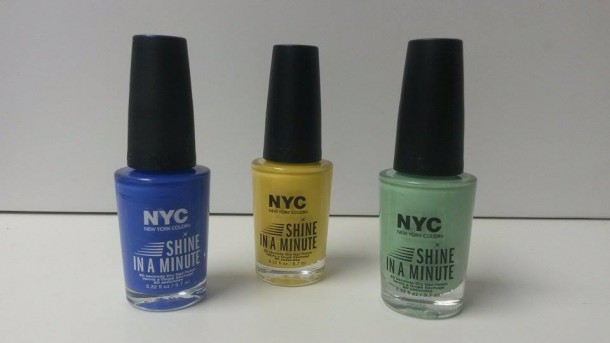 I put the Shine in a Minute polishes to the test. I chose the 'Staten Island Blue' because it's a gorgeous, fun shade and it went on evenly and perfectly in one sweep of the brush. Next I tried the Statue of Liberty greenish shade and the results were not as good. The lighter the colour, the harder it is to get right (on the first go) it seems. I should have learned that lesson when I next tried out the yellow (NY Taxi.)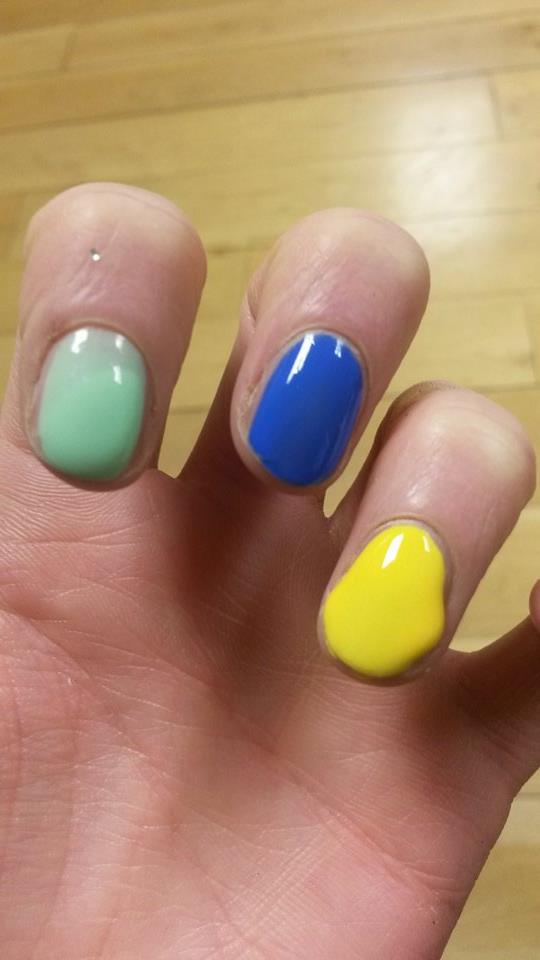 Unless you're a fan of gloop, it is entirely necessary to shake the bottle and let the excess polish drip off the brush before using these varnishes. The blue however, is an exception. I just swept one coat on each nail, it took a few seconds to do and they dried in a minute. I would give it three though, just to be sure as sure.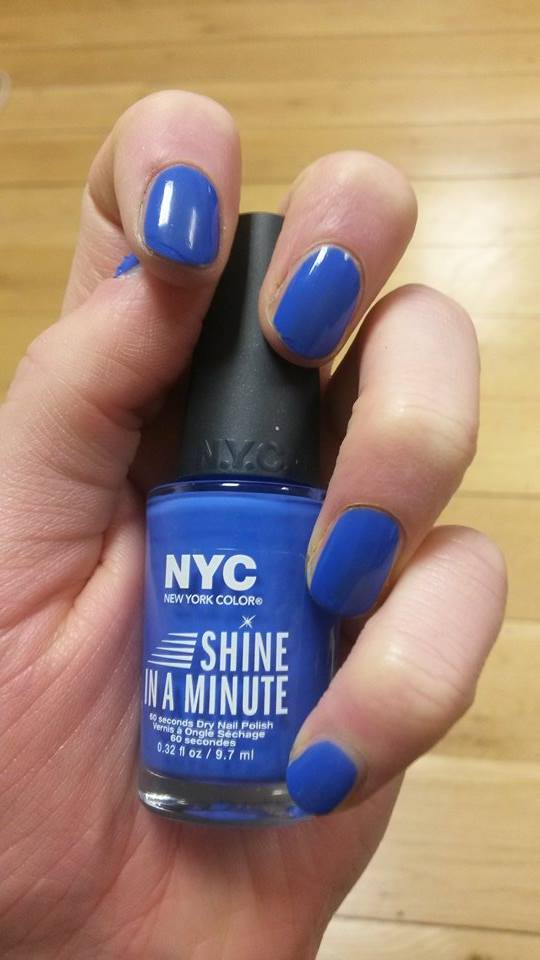 Advertised
I've complained about the quality of NYC brushes before and hurray! They've had a redesign and now they're one of the reasons why these polishes rival the bigger boys. 

I love the finish - there really is a lovely shine, it doesn't fade and become dull like some other budget polishes do - and I love the fast drying action. 
There is a HUGE range of colours too, 24 in total, so these are definitely ones to stick up on. I am itching to get my hands on the sophisticated, greyish Upper East Side shade. It's gorge.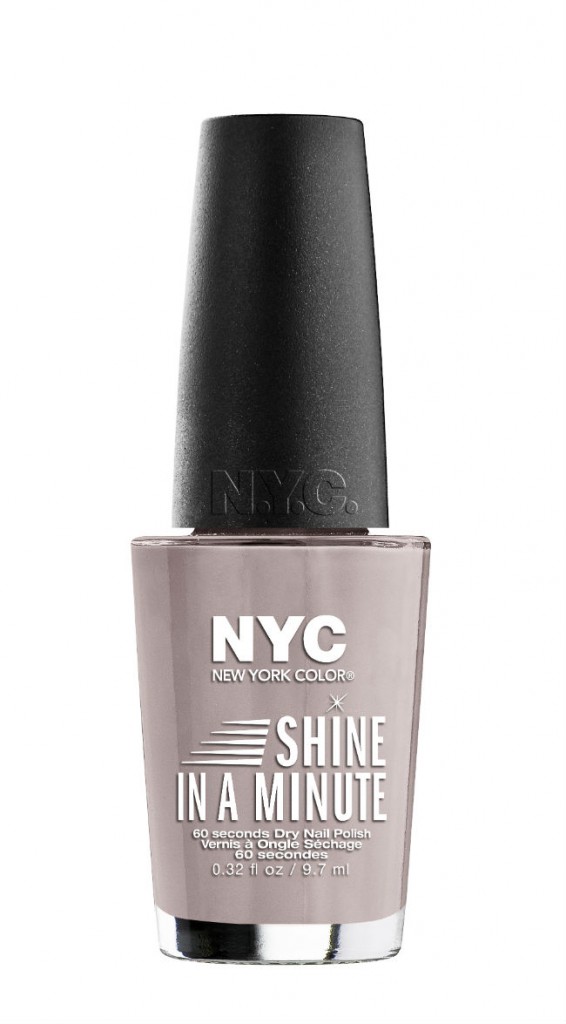 You know when you decide to put on polish before heading out for a night on the tiles and it's a terrible idea because it inevitably ends up ruined and all over your nice outfit? Yeah, that won't happen any more with these little €1.79 saviours. 
Advertised
The hit counters in May, will you be keeping an eye out?