 Being a qualified nail technician the past 7 years, I must admit I'm obsessed with all things nails. But I'm also constantly on the look out for new non-professional nail products considering there is a large portion of women out there who don't like to have their nails done professionally, my mother being one of these.
She has the most amazing natural nails and has never had acrylic, gel or any 3-week polish applied to her her nails meaning I'm on regular polish duty most of the time.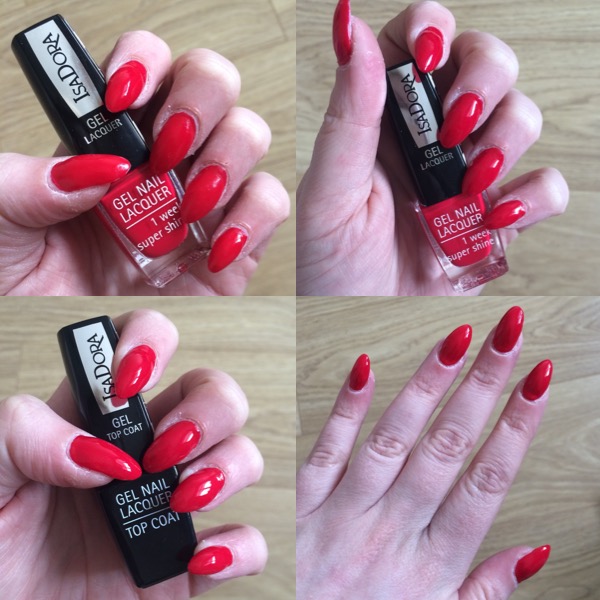 Now for someone like myself who has been wearing artificial nails since I was sixteen, regular polish isn't really my thing and I never really feel like it looks that great and it's never dry and it smudges so easily, ugh I just hate it. Well I did... Until I got my hands on some of the IsaDora Gel Nail Lacquer Polishes which boasts a one week super shine and no chipping.
It also has the same appearance as a 3-week manicure, dries exceptionally fast in natural daylight and doesn't need a UV lamp to cure. Using a base coat is also optional but is recommended if you are using dark or highly pigmented colours.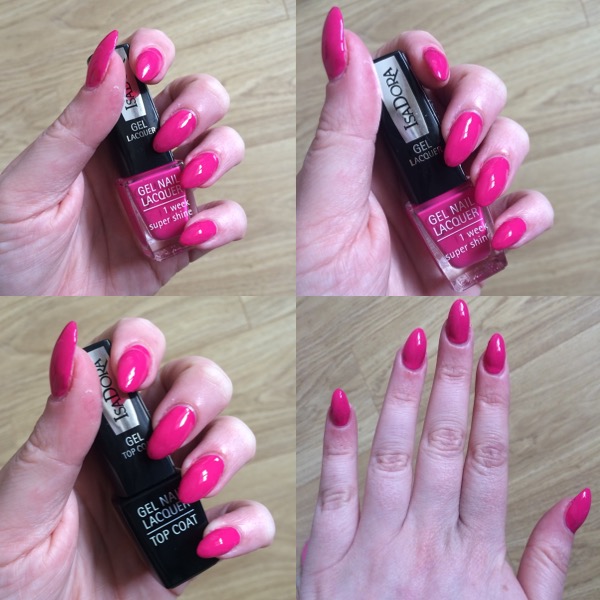 Advertised
This week I tried out Scarlet Red, Cherise & Iced Coffee. First of all, it was the easiest polish I have ever applied in terms of consistency. It wasn't too watery or too thick and with just three strokes of the brush, it had perfectly settled on the nail bed.
On the bottle, it does recommend applying x2 coats of the colour but I found that the polish was so highly pigmented you could probably get away with just one coat if you were in a hurry. But I followed the rules and went ahead and applied the second coat to be left with what looked like a 3-week gel polish manicure.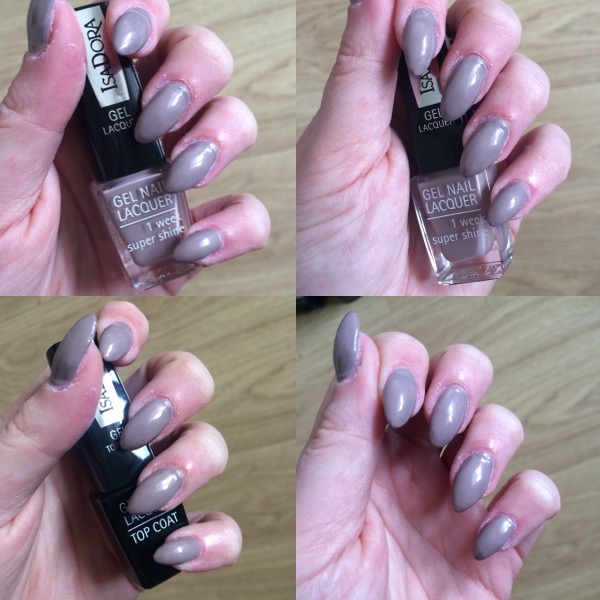 You are also recommended to wait 3 minutes before you apply the top coat (which I did) but the polish was already dry long before that. When I applied the gel top coat, again an amazing consistency to work with, it evened out any imperfections on the nail and gave them a glass-like high-shine.
Advertised
The dry time on the gel top coat was again incredibly fast and I was ready to go in minutes. You can also remove the Gel Lacquer in a matter of seconds using cotton pads and any standard nail polish remover. 
I hope I have sparked an interest among even the finest polish connoisseurs out there... Will you be trying the IsaDora Gel Nail Lacquer Polishes?