 If you're looking for a whiter smile, we have a simple and affordable way to get one. No strips, no gum shields, just good old fashioned brushing.
Depending on what kind of teeth you have, you might be recommended a particular oral care regimen by your dentist. Every now and then we take a week or two out of it to incorporate some tooth whitening into our routine. And we've found that there are lots of toothpastes out there that will make a substantial difference to your teeth in a short number of days. All you got to do is brush twice a day, morning and night just before you go to bed.
If the idea of wearing a gum shield with whitening goo in it makes you gag, you could try whitening strips. But if you want a cheap and easy alternative, we have tried and tested a few whitening toothpastes to see if they truly make a difference. These are three of our favourites that gave us teeth a shade whiter after using them for two weeks or less.
Colgate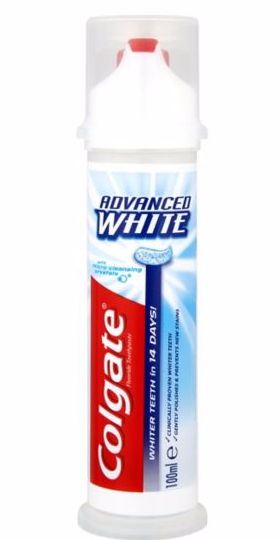 Colgate Advanced Whitening Toothpaste €4.29
I use this on a regular basis. Sometimes I need to swap to a toothpaste for sensitivity or enamel strengthening but I always come back to this one. It gradually brings your teeth to sparkling white over the course of two weeks.
Oral B
Advertised

Oral B 3D White Luxe Perfection Toothpaste €5.49
This toothpaste is another reliable teeth whitening treatment. It works in just three days to remove stains from your teeth using dissolving microbeads. It foams to a creamy texture in your mouth, it feels a little gritty but this texture disappears as the foam forms. I noticed my teeth were considerably whiter and polished after using it for just a week.
Pearl Drops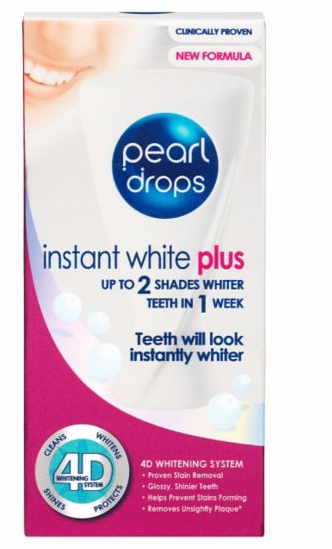 This paste is a powerful whitening agent. Pearl Drops promises whiter teeth up to two shades whiter in one week. They recommend using it three times daily for the first week. Then reduce it down to twice daily to maintain your pearly whites.
Advertised
We are giving all three of these toothpastes the thumbs up. They really worked and we noticed the difference. Do you consider teeth whitening a part of your beauty regimen?