 This lipstick hero has actually been around for years. Why is it a hero? Because every person I have ever put it on has instantly loved it.
How does a lipstick become a lipstick hero for brides you might ask? Well, we put it down to three things: wearability, suitability and what it can do for you. This lipstick is one of those colours that you could turn to no matter what outfit you're wearing. It's not a very strong colour; it's kind of a nude that is the colour of your lips. So it won't feel too alien to anybody.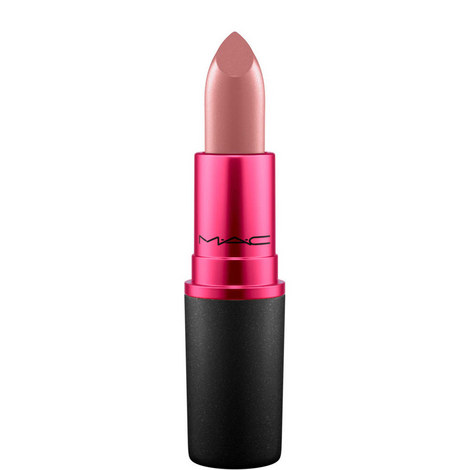 This is a 'suit everyone' shade. Yep, everybody can wear this. Because it's 'lip-colour-pink', it won't look off on anybody. The colour is a pinky-brown with a gold shimmer to it, and it's a MAC Lustre texture which means it's sheer and has a shine. It's that type of texture that is easy to wear and won't look too bold. Basically, it's a comfortable colour to wear.
Advertised

The colour will just give your natural lip colour a lift by enhancing the natural soft pink colour of your lips. The shiny finish to it will make your lips appear fuller, which is always a bonus. Then you've got the gold shimmer to catch the light and add the most subtle of sparkles to your lips.
If you want to make your lips stand out in your wedding pictures, you can make the colour stronger by wearing it with a gorgeous nude lip pencil. Lip pencil will also make it last longer.
There are lots of ladies who don't like to wear lipstick, but they're not a fan of sticky glosses either. Again, this is the perfect choice. You need to wear something on your lips on your wedding day, both to make them look healthy and smooth and also to make sure they don't disappear in your photos. The sheer texture feels light on your lips, so you won't feel it. You can just apply it with no liner for a light and natural look and feel.
As an added bonus, you are doing a good deed in buying this lipstick. It's from their Viva Glam range, and all the proceeds go to the MAC AIDS fund. Pamela Anderson was the spokesperson for this colour and designed it with MAC back in 2005.