 We went on a mini holiday to Galway last weekend. The plan was to just get away from it all for a couple of days; to relax and chill out and not think of anything. Whenever we go away however, there's always an area of discontent - packing. 
We're not going to bring a big suitcase when we're going away for less than a week but there's so much we want, no, need to bring. We know we would regret it if we didn't pack that second pair of heels because what if we arrive at our destination and just don't feel like wearing the outfit to dinner that we originally planned? There's nothing worse than wearing something you don't want to wear.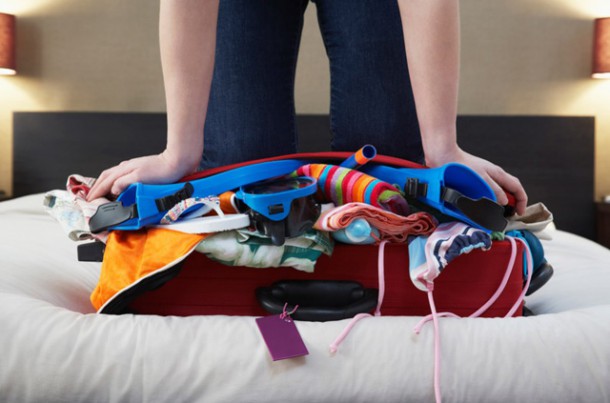 Actually there is something worse; when the weight of your cosmetics bag takes your dinky little travel case from light as a feather to dead weight. Last time we over-packed our arms buckled when trying to lift the case up onto the storage compartment and a poor old man almost lost his toupe when the case whooshed past him before landing on our sandal-clad foot. 
That's why we've been stealthy when packing our cosmetics bag since and we've come up with a few great travel hacks that we're going to share. 
Advertised
If you're only going away for a couple of days and want to bring your favourite expensive foundation, visit your local counter and ask for a sample. Believe it or not, those tiny little bottles can last up to 10 applications and they fit comfortably in the corner of your travel makeup bag. 
The same goes for your favourite perfume. You can get a good many uses out of sample sizes. 
Got any spare contact lens cases lying around? These are perfect little containers for storing your moisturiser and night-cream. Just remember to label them!
Don't toss aside those shampoo and conditioner sachets you see every so often in magazines. They are so handy to have when you're going on your mini-break. You can just visualise the space saving. 
Nobody wants to spend an age taking off their makeup at night and prepping their skin in the morning when they're on holiday. Luckily, there's a new travel friendly size 125ml bottle of Garnier 

Micellar

Water that is so handy for your weekend away (and it's suitable for all skin types.) Pack a quarter bag of cotton pads and your quick, easy, effective cleansing routine is sorted. And it's suitable for all skin types, even sensitive. Available from this month!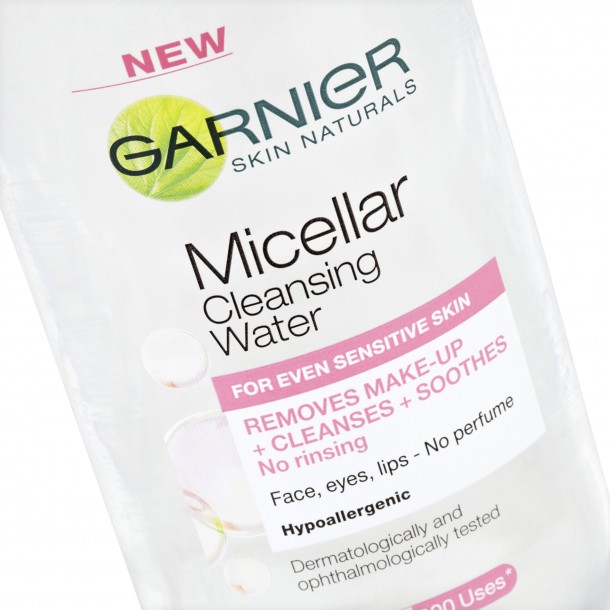 Going away season has begun. What with hen parties, weddings, Big Birthdays (as well as small) and well deserved breaks, you need your life to be as easy as possible. Well, your packing experience has just got a lot more streamlined. You're welcome!