 The new Profusion makeup palettes make makeup a little easier. Especially for those tight on time, money and space.
If you find makeup a little mystifying, then the new makeup palettes from *Profusion will be a welcome addition to your beauty bag. They're designed with affordability and easy of use in mind. Most sets come with brushes included too, which makes them ideal for anyone starting out.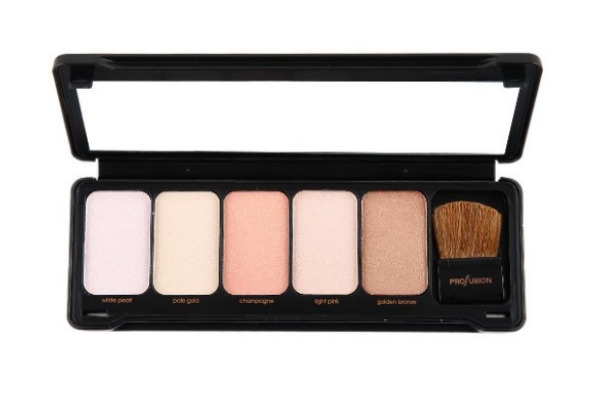 There are a number of palettes in the collection including a Pro Lip Tin (€9.99) and the Pro Highlight Tin (€9.99) which feature eight and five shades of colour respectively. Recently we've been testing out the Trendsetter Contour Palette (€14.99). This one is slightly larger in size and has eight shades in it. Four are highlighters and then four are contouring powders. In the makeup pale, there are three brushes and a mirror included, too.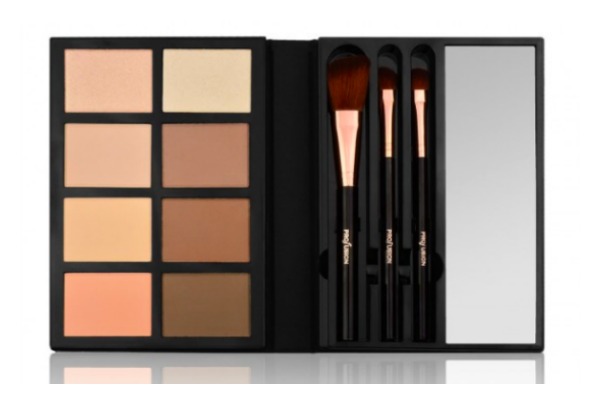 In terms of the shades, the highlighters are particular pretty, with a shimmering champagne and soft matte peach being our favourites. The contouring powders are good, not too warm, not too pale. The only thing that lets this down a little is the quality of the brushes. They aren't bad, but they aren't going to win any awards either.
Advertised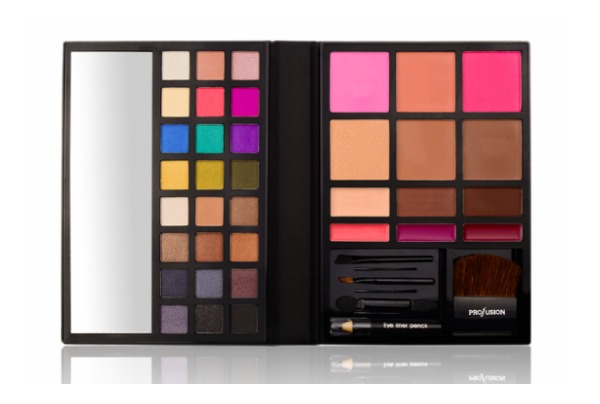 If you really want to get a full flavour of what Profusion makeup palettes are about though, the Trendsetter Face (€14.99) is probably the one to try. In this travel friendly case, you'll find 24 eyeshadows in both matte and shimmer shades as well blusher, bronzer and highlight powders. There are also three lip colours, two brow powders, one brow wax, some brushes and an eyeliner pencil. So yeah, A LOT.
*Profusion makeup palettes are available in McCabes and Sam McCauley as well as other pharmacies nationwide now.