 Is it time yet? Is it time yet? Yes, with two weeks to go we think it is time to get preened and pampered for the glitz and glamour of Christmas!
You know how for any big occasion there is a sequence to getting ready? For many women there is a particular preparation sequence. For us it goes: outfit hunting, skincare, hair removal, nails, tan, hair and makeup. Can you relate? You start off searching for the right outfit to wear. The final touches in the two days pre-event are nails, tan and hair and makeup. So, this week it's like that final stage. The party season is well and truly upon us with the main events looming.
This week we are booking in for a manicure and pedicure. We love to get a Shellac manicure on our hands and a regular polish or Vinylux polish on our toes. The colour is up to you but we love this collection by Vinylux. It has lots of shimmer, shine and rich metallic finishes perfect to go with your Christmas outfits. It lasts for weeks on end on your little piggies so it will surely see you through the next three weeks. That's Christmas Eve, Day, Stephens Day and New Years Eve.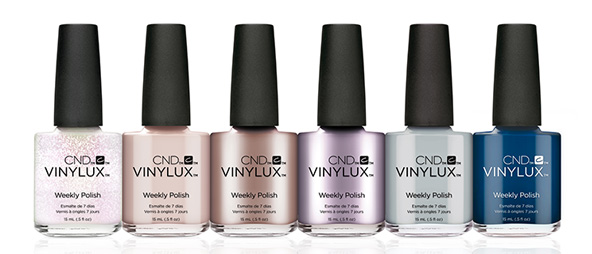 For our hands we are getting party ready in the obvious shade- rich red or wine. It's the perfect colour for Christmas. If you just can't choose, two of the most popular Shellac shades are Masquerade and Tinted Love. You won't go wrong with either of them.
Advertised
Shellac Power Polish Masquerade and Tinted Love
We reckon Thursday is a good day for a salon visit so our talons are looking good for this weekend and Shellac will see us through until after Christmas. Shellac and CND Vinylux weekly Polish are available from salons nationwide. Will you be getting your mani/pedi this week or will you hold off for another few days?