 Summer is the perfect time for a gorgeous light, hydrating moisturiser. Vichy have come up with Aqualia, a hydration line for all of our skin types.
I do love a good moisturiser. I've always said that mascara was my desert island product, as in the one that I couldn't live without, but actually, it's got to be my moisturiser. It's the one step in my daily routine I will never, never do without. I don't feel normal until I have applied some form of cream or gel or lotion to my tight face.
Vichy have released a new rehydrating gel-cream in their Aqualia range and they have reformulated the whole Aqualia Thermal range to complement it.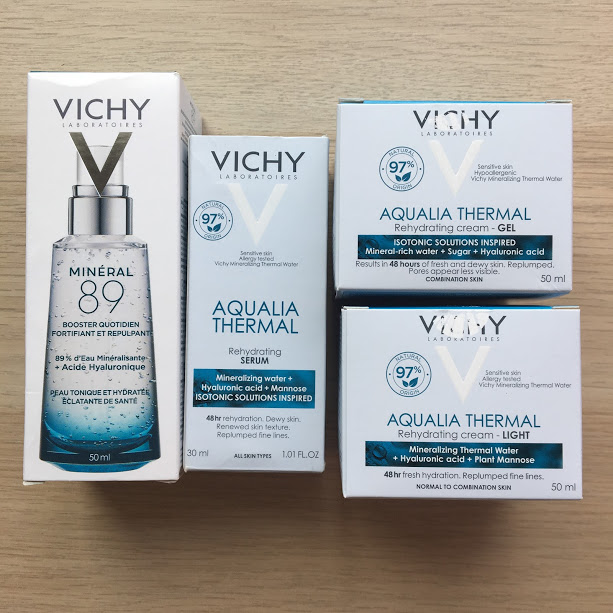 I tried four products from the range, and - spoiler alert - I'm not sure I want to do without any of them because they were all lovely in their own way. However, I am a firm believer in not over-dosing your skin with product and I like a simple skincare routine. I think your skin should be ready for the day after three or four products in the morning. So, I'll tell you how I would use this hydration line.
The collection
Advertised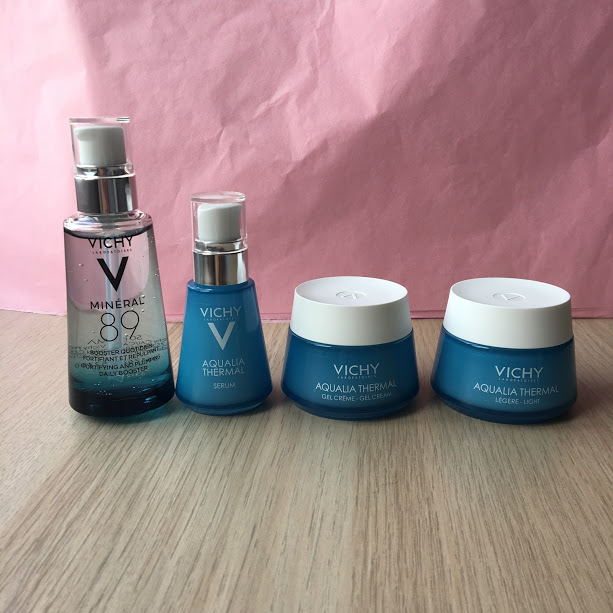 The range has products for every skin type. A gel cream texture is the ultimate moisturiser for an oily combination skin that hates greasy residues and the Vichy Aqualia Thermal Gel Cream is the perfect consistency if you want that kind of light moisturiser. Then, there's the Rehydrating Cream Light for a normal to dry skin and the Rehydrating Cream Rich for dry skin.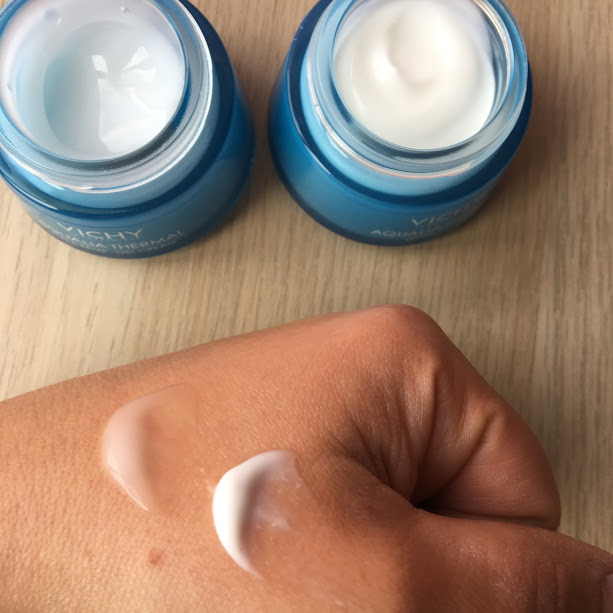 Vichy Aqualia Rehydrating Gel Cream €23
On the left you can see the gel cream and the light cream on the right. I actually think either of these would be hydrating enough for my normal-dry skin, but I prefer the feel of a cream so I stuck with the light cream. I used the serum and the Mineral 89 booster underneath for a few days but I didn't feel I needed the three products every day. I pared it back and alternated between the booster and the serum each day. The serum is light enough for all skin types to use. It enhances the effectiveness of whichever moisturiser you put on top of it.
Advertised
Let's talk ingredients. They all have Hyaluronic acid to plump out your skin and prevent water loss. Everyone can benefit from Hyaluronic, even the oiliest of skin types can be completely dried out. If an oily skin is dehydrated it will keep over-producing oil to compensate for the drought. So even if your skin feels oily, it's important to hydrate it. The gel cream is ideal for putting hydration back into an oily skin. It also has Vichy's mineralizing water which helps to balance your skin with 15 earth minerals.
The Vichy Aqualia Thermal range is available in pharmacies now.