 When I first opened the luxuriant, heavy glass tub, I didn't really know what to make of the product inside. Sure it looked incredible; like something you'd dip a spoon in and eat, but what the hell was it?
Even though makeup is our bread and butter, our work and our joy here at Beaut.ie, we weren't sure. The packaging definitely screamed skincare. And the delicious goo inside suggested some sort of BB Cream/Foundation thing, but when we gave this a swatch, we were baffled all over again.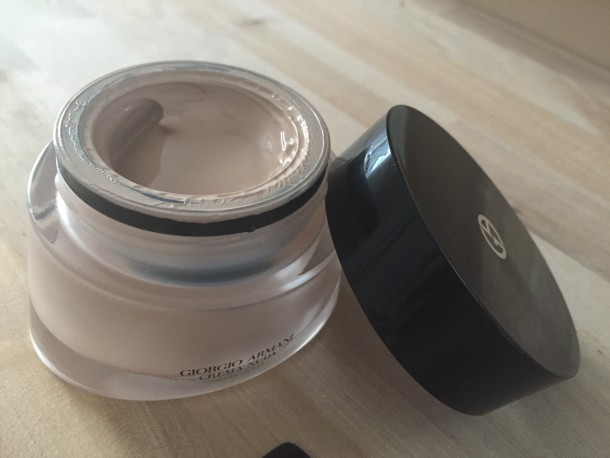 Armani Crema Nuda literally feels different to anything I've put on my skin before. The first and most obvious thing about it is the completely divine texture - smooth, cooling and delightful to wear, but the coverage is what astounded me. It's fantastic. I've been throwing this onto my face with fingers in the morning (the lightest of the six shades, despite looking a touch dark in the tub, is perfect for pale people) and just marvelling at the result.
It isn't foundation, it's something between skincare and foundation without any compromise on texture or coverage. This is brilliant for any skin type, but mature skin will get on particularly well with it - it's lightweight but hardworking. Armani have included the same ingredients in this product that they use in their (shockingly expensive) Crema Nera Extrema anti-aging skincare line, and I've never used any product that looks this radiant and perfect on the skin. I used it in a bridal tutorial recently.
I don't edit photos that I post here. Ever. I think that it's unethical and gives a dishonest depiction of how products really look on the skin. So when I took the below photo, I thought that I'd accidentally set a filter or something, so I checked to make sure I hadn't, and I took a few more.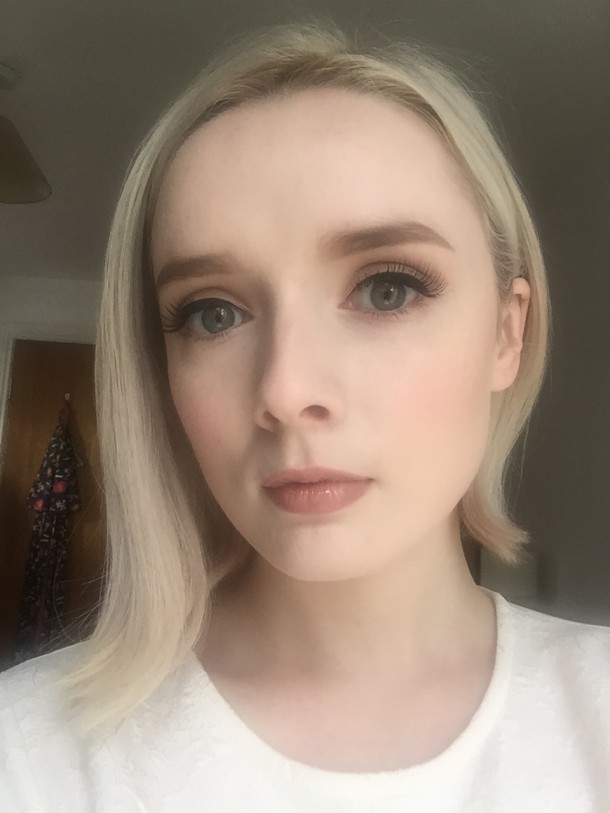 Advertised
I hadn't set a filter. That ethereal, blurred effect is just what Crema Nuda does to your skin in the sunlight.
So yes. It's incredible. There's just one problem with it...
It costs €175 (launching July 1st).
There are only two things I can really say about the price - firstly, the tub is enormous, and you only need the tiniest quantity, so I estimate it would last a minimum of 18 months with daily use. Second, if you had a friend/sister/mum with the same skin tone, you could go halves on a tub, but it would still cost €87.50, which is entirely ridiculous.
I'll be totally honest; even though this is, hands down, the best base I have ever used, I would not go out and spend that kind of money on a single product. I just couldn't justify it.
Would you spend that much for the best base of your life? Share your thoughts in the comments!
Advertised