 What makeup product do you always keep in your bag? I have loads: Double Wear concealer, NYX powder and mini powder brush, travel Urban Decay mascara and YSL lipstick (at the moment). Not to mention my hand cream du jour and Elizabeth Arden 8-hour cream. It's too much since I generally only carry a small crossover, so now one shoulder lower than the other because of the weight and I look like I'm permanently poised to do The Shuffle.
I am always curious to hear about the beauty products celebs 'really use', although I don't really ever believe it because let's be honest here, they're probably peddling it and getting paid the big bucks to endorse it. Sometimes, however, you do get the feeling that they're speaking the truth.
Nicole Kidman is one of those rosy-cheeked rose type women, so it's no surprise that her bag beauty essential is: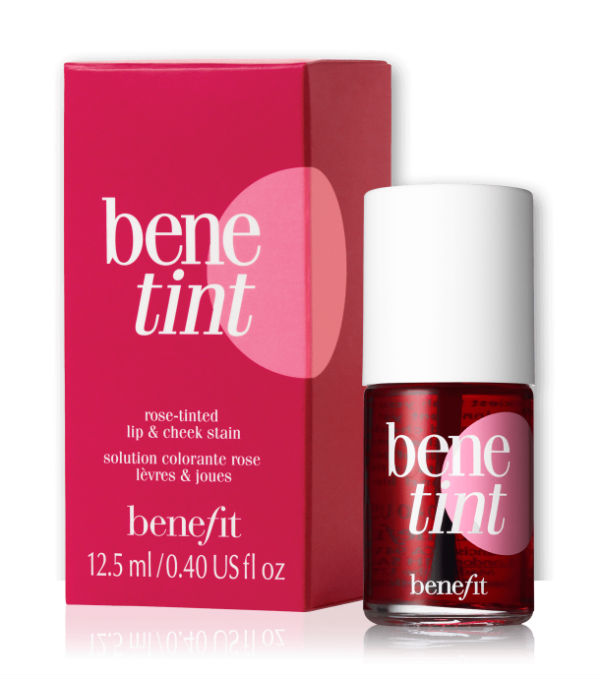 Advertised
When Allure asked Nicole what she always carries in her bag, she said: "Extra panties—but not for me! For my daughter. I'm a mom, so I don't have a lot of room in my bag, but I always try to have an all-in-one product. I use Benefit Benetint on my lips and cheeks."
I first heard of Benetint when I was in college and suddenly all of my friends had graduated from Rimmel. How they could afford it I don't know, but I knew I needed my own rose-tinted lip & cheek stain. I got one for Christmas and have had one in my possession ever since.
Do you own one? Has it become a must-have staple in your makeup kit?