 Work lunches don't need to be a sad, soggy sanger. Our newest expert, Sarah Woods, shares her four favourite recipes to make your work lunch a work of foody art.
This week, Sarah Woods, the mastermind behind I Love Cooking, Ireland's favourite recipe website, joins Beaut as our Food Expert. She will be sharing her favourite recipes and helping you make good decisions when it comes to food.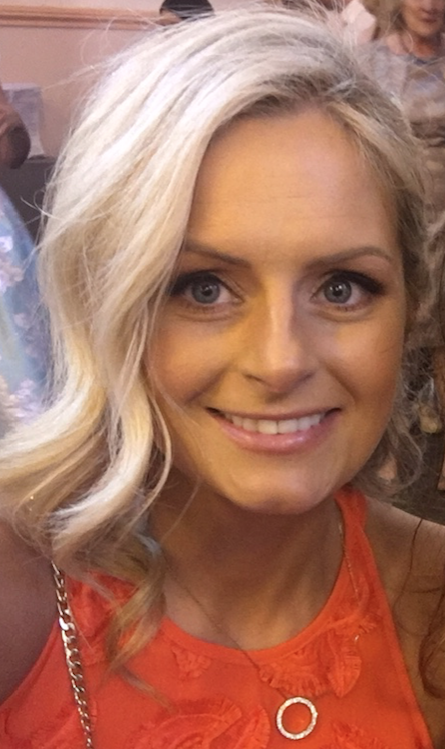 Sarah Woods, owner of www.ilovecooklng.ie, one of Ireland's leading recipe website with over 1000 tried & tested recipes. 
Today, we're talking work lunches. Sarah's main tip is to prepare, prepare, prepare. If you want a healthy and delicious lunch when you're at work, you have to know that it's just not going to be as easy as slopping a sandwich together.
Except, though, for this Caesar Salad recipe which takes practically no time to cobble together, as long as you have the ingredients!
Advertised
Sarah's Falafel Salad makes a delicious meat-free lunch and is packed with delicious flavours. It's easily made vegan by simply by substituting the Greek yoghurt in the recipe with a suitable non-dairy yoghurt. Make the falafel gluten-free by using chickpea or gram flour in place of the wheat flour. See how to make the Falafel Salad here.
Speaking of meat-free dishes, this Grilled Halloumi and Orange Salad can be served as a lunch or light dinner. It's great for summer dining and ideal as a vegetarian meal.
Finally, for something that takes a little bit of cookin' but is so worth it, is the Beetroot, Candied Walnuts and Feta Salad. Cook it up the night before, pop in some Tupperware, and off you go.
Do you prepare lunches the night or even the week before work? What are your favourite meals?
Sarah Woods is the mastermind behind I Love Cooking, Ireland's favourite recipe website. For 1000s more recipes, head over to www.ilovecooking.ie.
Advertised
Follow I Love Cooking on Facebook, on Twitter, on Pinterest, and on YouTube.