 Our guest writer Jessie (aka mscooksalot) has loved cooking and exploring recipes for as long as she can remember. Passionate about real food, she wants to know what's in it and where it comes from.  She believes that food is one of the greatest pleasures in life and can transform your experiences from the forgettable to the sublime. 
And if you'd like to see more delicious recipes from Jessie, you'll find lots of dinner-inspiration here. 
Apart from Christmas and possibly Easter, we don't eat a lot of turkey here in Ireland during the year, and I think it's a shame. Minced turkey is an excellent healthy alternative to minced beef or pork, and it is of course much leaner and lighter too. If you want to cut down on your red meat, turkey works really well in burgers, ragus, chilis and of course meatballs. These meatballs are very easy to make and quick to cook. With so much aromatic veg, herbs and seasonings packed in, they are full of flavour too.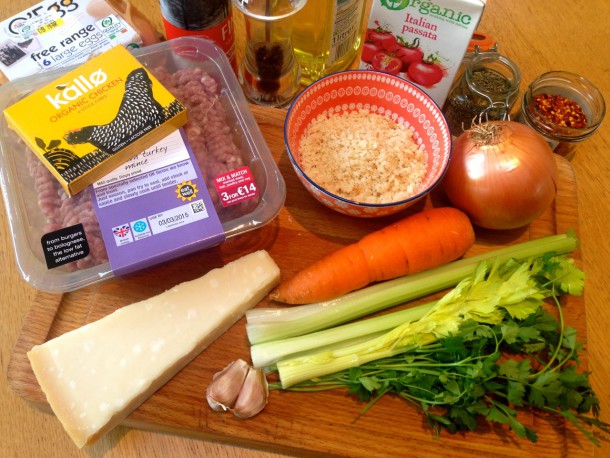 They can be made in a big batch and will keep in the fridge for a few days or frozen in individual portions for those nights when you're too too tired to cook a meal from scratch but need some proper food to nourish you.  They can be served with pasta, plain rice or even couscous - whatever you prefer! This recipe serves 4- 6 people, depending on how big your appetite is!
600g good quality turkey mince (my packet happened to be 600g, but 500g would be fine too)
1 large onion
1 large carrot
2 sticks of celery
2 cloves of garlic
2 tbsp olive oil
small bunch of fresh parsley
1/2 tsp dried thyme
pinch of dried chilli flakes
1 large free range or organic egg
40g breadcrumbs
20g grated parmesan
2 x 500g cartons of passata (you can use 1 large bottle instead)
1 organic chicken stock cube
250 ml water
Advertised
50 ml white wine or dry vermouth (you can easily leave this out if you want though)
sea salt and freshly ground black pepper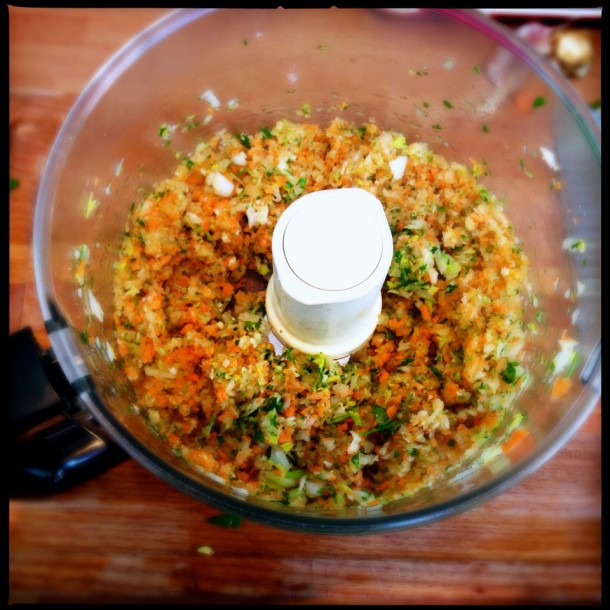 In a food processor, blitz the onion, carrot, celery, garlic and parsley until it is a fine mush. If you don't have a food processor, you could chop them by hand as finely as you can. Reserve 3 tablespoons of this mixture for the meatballs.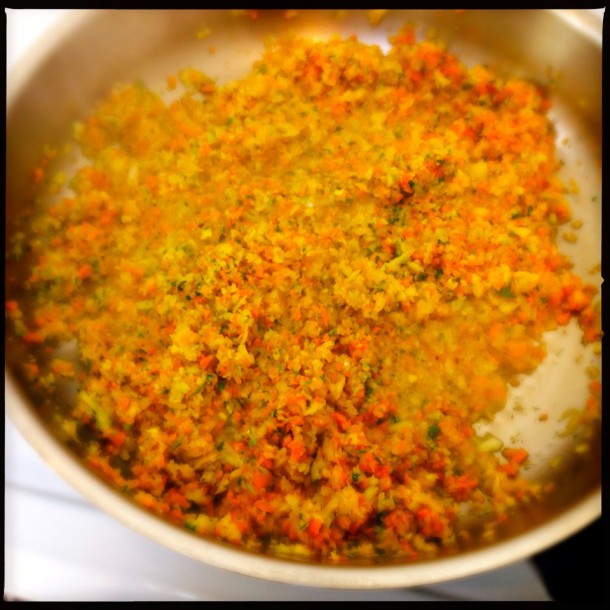 In a large, heavy bottomed saucepan or wide pot, heat the olive oil over medium heat and sauté the veg until it has softened, for about 5 minutes.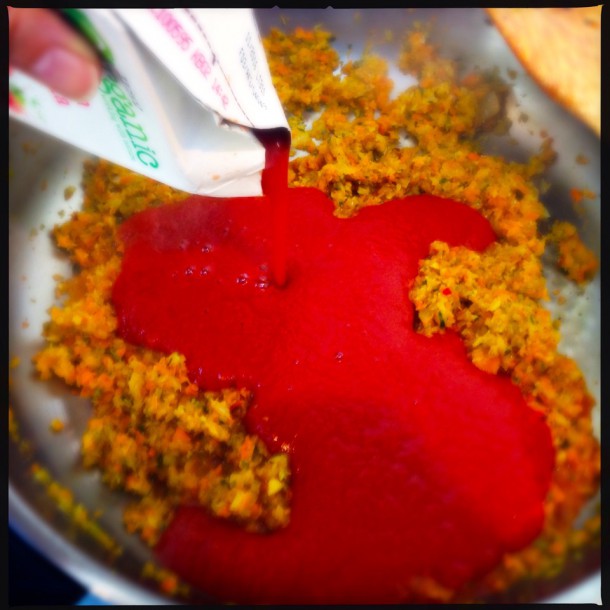 Add the chilli flakes, wine, passata, water and the stock cube and stir well.Cover and leave to simmer for about 15 minutes while you make the meatballs.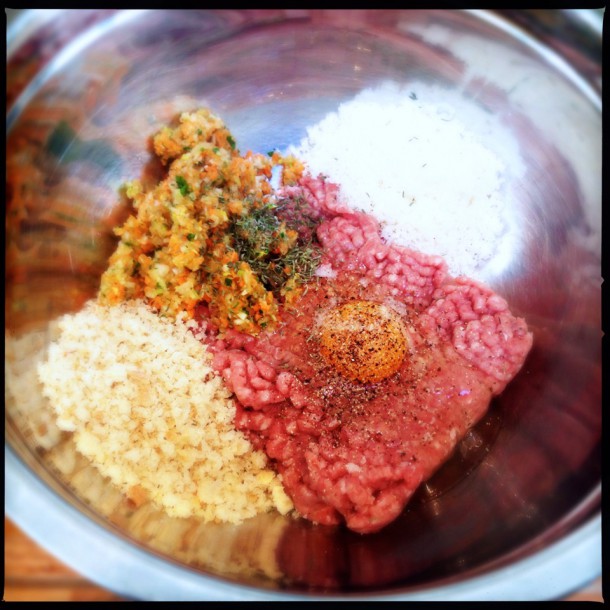 Combine the turkey, breadcrumbs, parmesan, egg, reserved veg, dried thyme and a generous pinch of both the salt and pepper.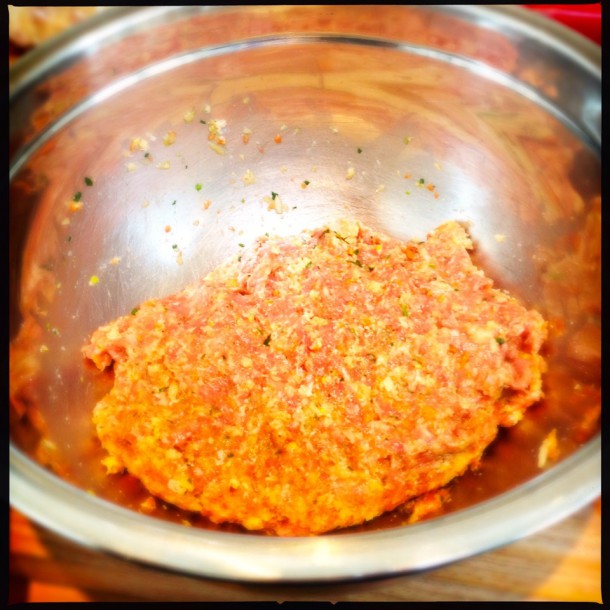 Don't worry it will be a very wet mixture. Try not to over work the mixture as it will make the meatballs tough, but make sure every thing is well mixed.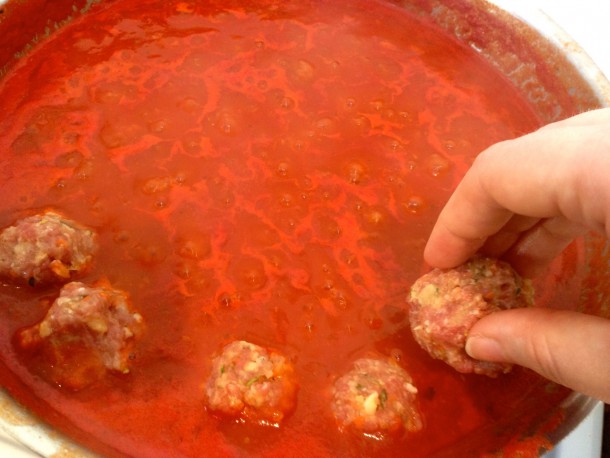 Shape the mixture into walnut-sized meatballs and arrange on a plate. You should get about 30 meatballs, give or take. Drop them one by one into the sauce - starting at the end and working in concentric circles into the centre.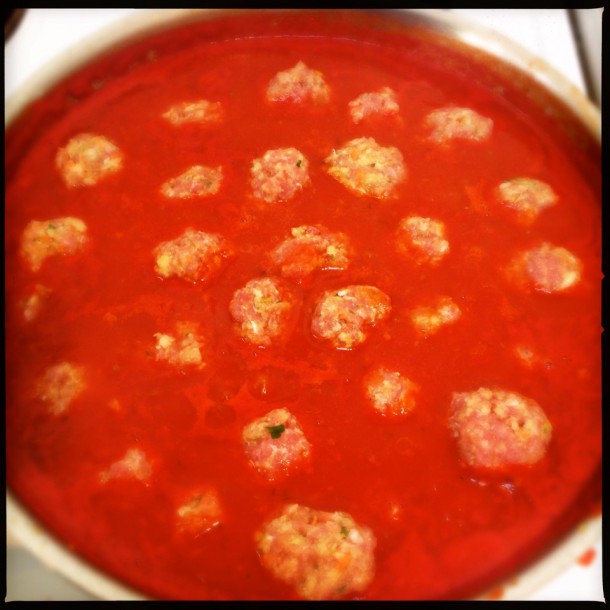 Cover and leave to simmer on medium low heat for about 30 minutes. Before serving, check the seasoning and sprinkle with some freshly chopped parsley.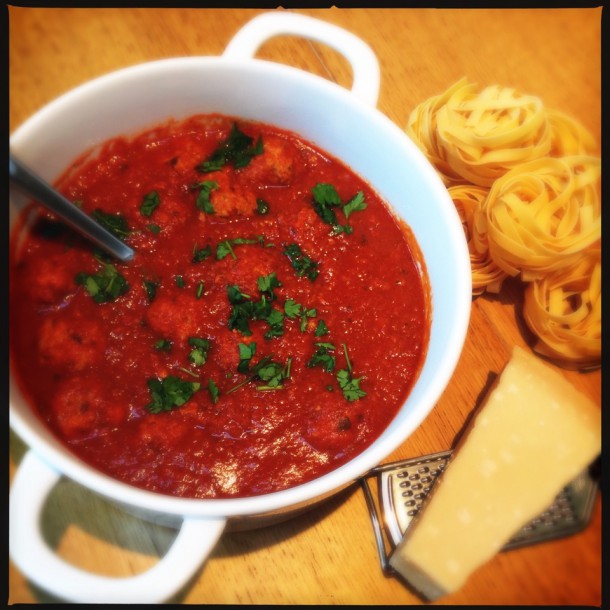 Enjoy!
Are you tempted to try out this recipe? What is your healthy eating fav? We'd love to hear all about it!
Advertised
If you'd like to read more from Jessie, you can check out her blog here!