 Our guest writer Jessie (aka mscooksalot) has loved cooking and exploring recipes for as long as she can remember. Passionate about real food, she wants to know what's in it and where it comes from.  She believes that food is one of the greatest pleasures in life and can transform your experiences from the forgettable to the sublime. We asked her to help us kick start a healthy, delicious and happy New Year! And if you'd like to check out some more of her reviews, you'll find them all here in our Life section.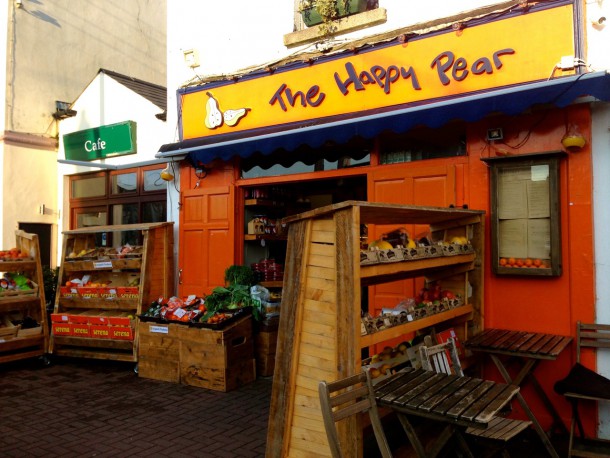 If you're looking for healthy eating inspiration, you can't really get much more wholesome than The Happy Pear restaurant and shop in Greystones village. The twin brothers behind The Happy Pear, David and Stephen Flynn, are infectiously enthusiastic about the health benefits of a plant-based, or at least vegetarian diet.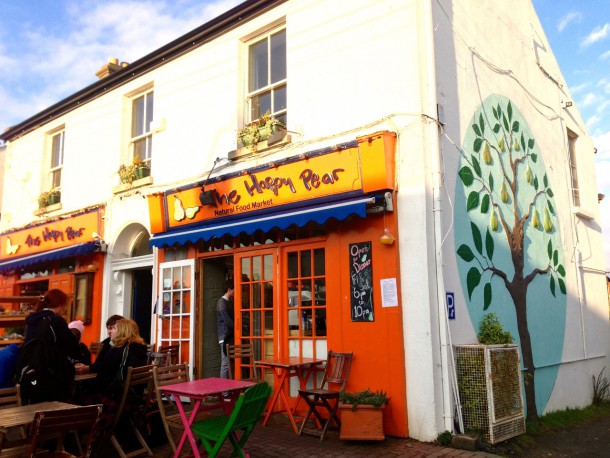 Their food empire is going from strength to strength, with their Happy Heart courses (you can see our experience of that course here), their new cookbook and their other family business Living Foods, which sells various sprouts and wheatgrass around the country.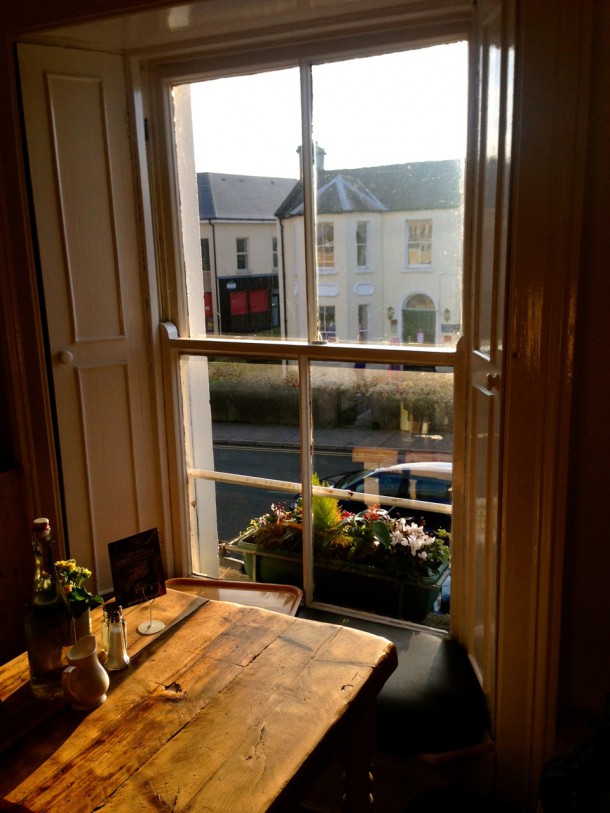 I decided to take a trip down to Greystones on the Dart and check out the cafe for myself to see if the menu could inspire me to be a bit more adventurous when it comes to eating healthily.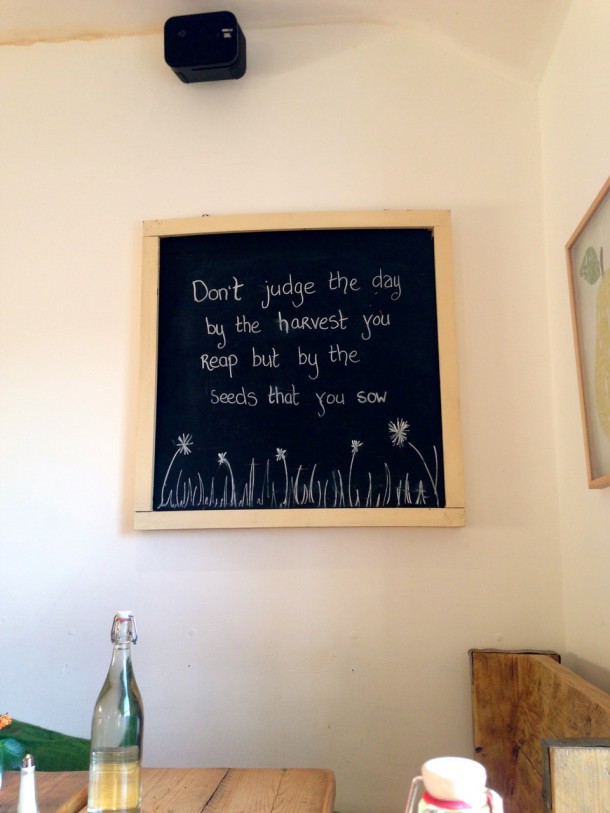 The first thing that struck me about the Happy Pear is the really warm sense of community about the place. This might seem like a strange thing to start with, but both the shop and the cafe next door felt like a proper neighbourhood hub where you could pop in to stock up on your fresh fruit and veg, or head in next door for a tasty, hearty vegetarian meal to keep you going.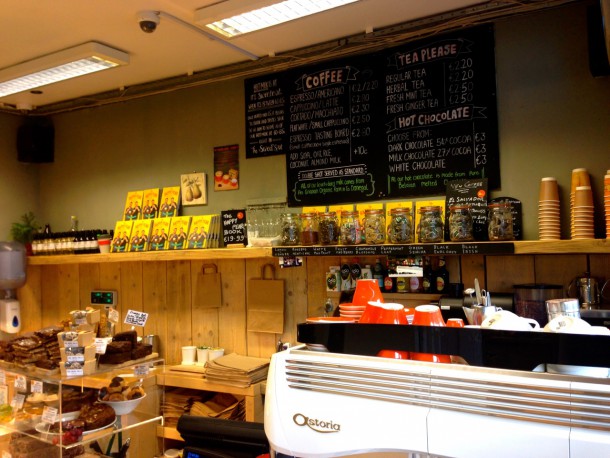 The staff are so friendly and welcoming and they will happily take you through their menu, which changes regularly. There were six different colourful salads to choose from plus two main courses and two soups.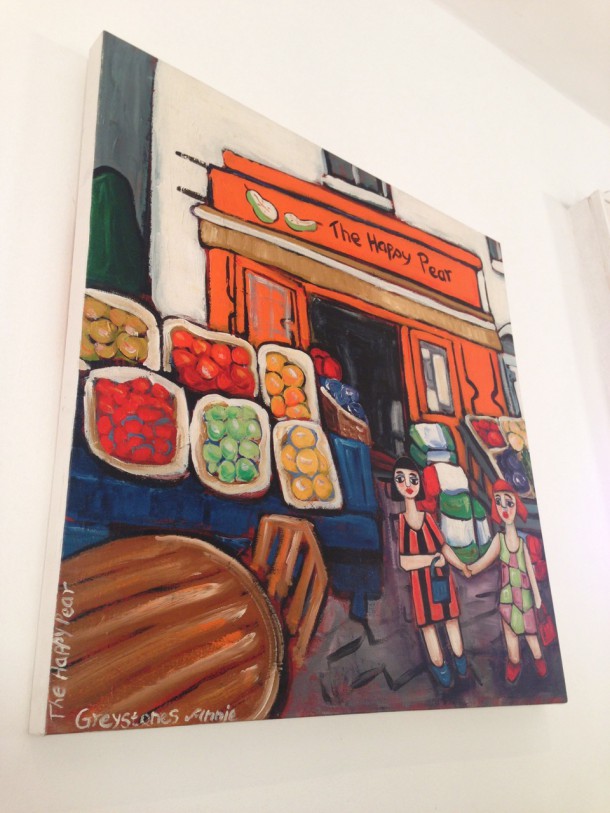 There were also plenty of yummy cakes and sweet treats, with many of them being vegan or gluten free, so ideal if you're on a more restrictive diet. You won't feel deprived of choice here!
Advertised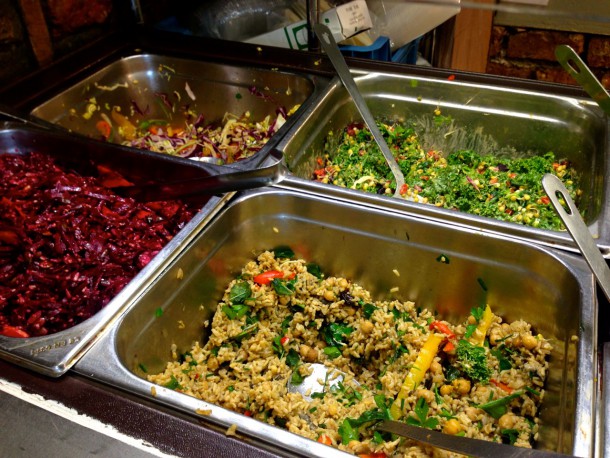 The cafe is self service, so you order downstairs - which is a little cramped, but there are plenty of tables upstairs and you can also sit outside on a bench in the warmer months. The dining area is located upstairs over the shop and ordering area. With a lovely fireplace at one end, it is very cosy and inviting.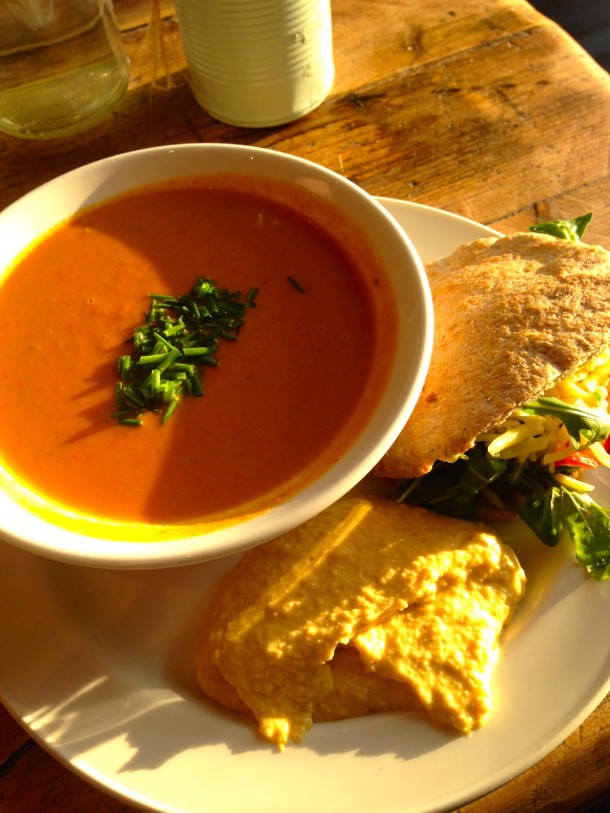 I ordered the Roasted Red Pepper Soup with coconut milk and peanut, and a Pitta stuffed with their red pesto, mixed salad leaves and cheddar. For some reason I decided to order some hummus as well, which didn't really have anywhere to go but was delicious enough to make up for it! The soup was really tasty, and the peanuts gave it a thicker texture, making it very filling along with the pitta which was yummier than I expected it to be!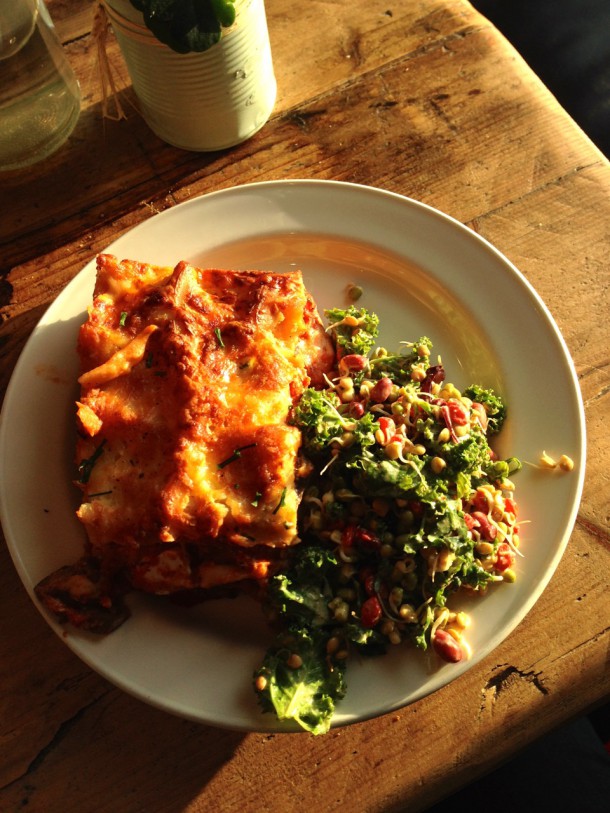 Mr.Cooksalot had the Mediterranean Lasagne, which was packed full of chunky vegetables like carrots and aubergines, and the Kale, Sprout and Goji Berry salad. He was really impressed with both the lasagne and the salad but the portions were so big that he struggled to finish them. I'm not a big fan of raw kale but I tried his salad just out of curiosity. While it wouldn't be my cup of tea, even though the flavours were really fresh and the texture was really crunchy, he was really happy with it. I also tried his lasagne which was very hearty and flavoursome!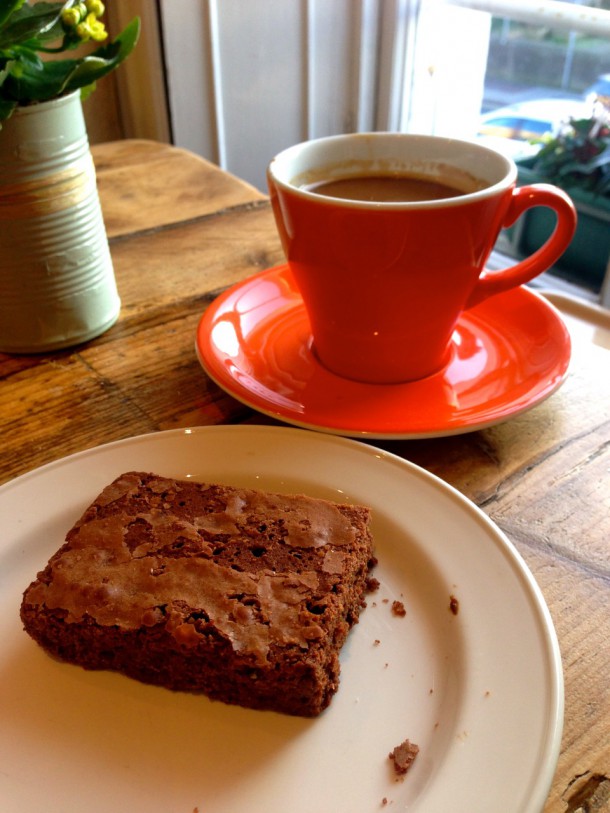 We then ordered some coffees and cakes - all in the name of research of course! Mr. Cooksalot had an Americano and a brownie, which he declared "very nice".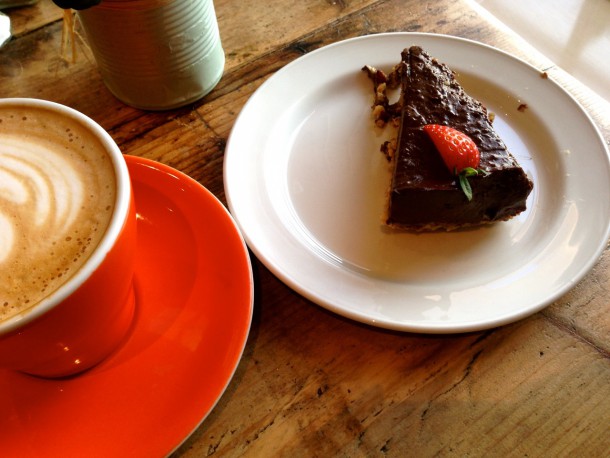 I had a cappuccino and the avocado chocolate mousse cake. I'd never had avocado in a dessert before, so I was curious to try it out. It was very creamy and rich and you'd never guess there was avocado in the mousse. In fact it was so rich that I had trouble finishing it, so a smaller portion would have been perfect.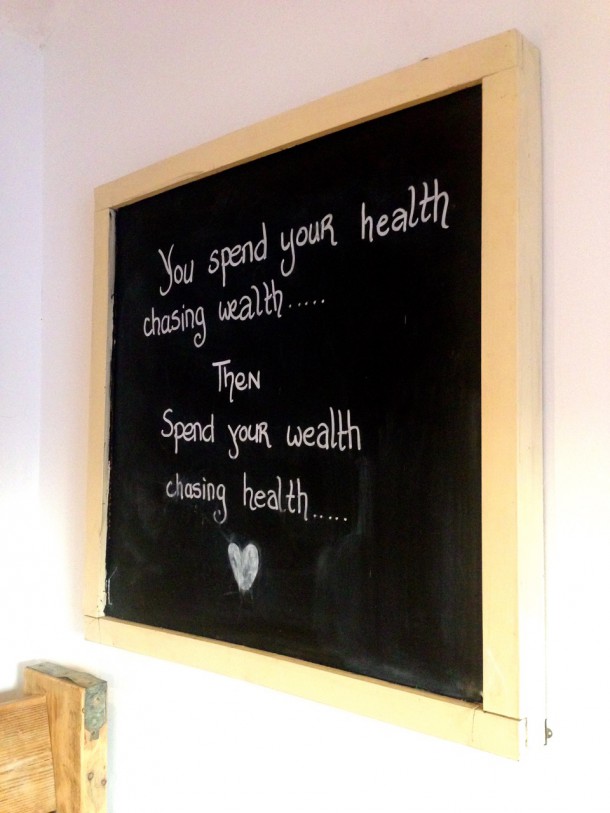 I was very impressed with our lunch at the Happy Pear. If you need some motivation to stick to New Year's resolutions or you want to try and include more fresh, raw or whole foods in your diet, I highly recommend paying them a visit.
Advertised
Have you tried The Happy Pear and if so, what was your experience? And where is your favourite eatery for healthy snacks or are you a prepare-at-home kind of girl? 
If you'd like to read more from Jessie, you can check out her blog here!