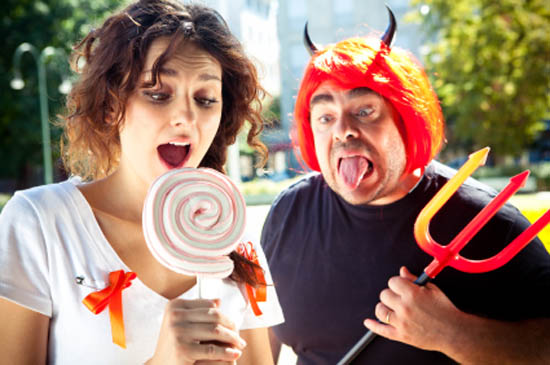 We do love the results of an auld survey at Beaut.ie and when one titled "Weight Loss = Mate Loss New Survey Reveals Jealous Friends Sabotage Slimming" hit our inbox yesterday, it's a surefire bet we opened that mother up, STAT.
Carried out for Fullfast appetite control spray (no, us either) in the UK, the survey polled 2,500 British women and the results are pretty interesting:
50% of female dieters felt that their friend was the most likely to get jealous of their weight loss success
39% of women who have successfully lost weight in the past year said their pals were deliberately trying to break their willpower and sabotage their diet efforts
7% of women have even fallen out with a friend for good after losing weight – simply because they were jealous of their new svelte shape
35% found that people would offer them more fatty foods and sugary snacks after they had lost weight making it harder to maintain their new slimmer figure
25% consider a partner to be the one more likely to break their willpower followed by colleagues (20%), then sisters (5%)
31% found that if they lose a bit of weight and start to look better and feel more confident, they notice that their partner also gets worried about attention from other men
Advertised
Whaddya reckon - is the situation the same in Ireland? Have you experienced jealousy or sabotage from friends, family or fella while trying to drop a few pounds? Have at it in the comments!