 Our guest writer Jessie (aka mscooksalot) has loved cooking and exploring recipes for as long as she can remember. Passionate about real food, she wants to know what's in it and where it comes from.  She believes that food is one of the greatest pleasures in life and can transform your experiences from the forgettable to the sublime. We asked her to help us kick start a healthy and happy New Year! 
Last week I showed you how to make a delicious Chicken Chilli with avocado and lime. And I was delighted to see how many of you tried out the recipe! So this week is all about curry, my comfort food. I crave it when I feel a cold or flu coming on. I order it when I'm hungover. I make it into a feast when I want to indulge at the weekend. This curry is one you can make very easily and feel safe in the knowledge that it is nourishing as well as delicious. It is in no way authentic but it is definitely tasty!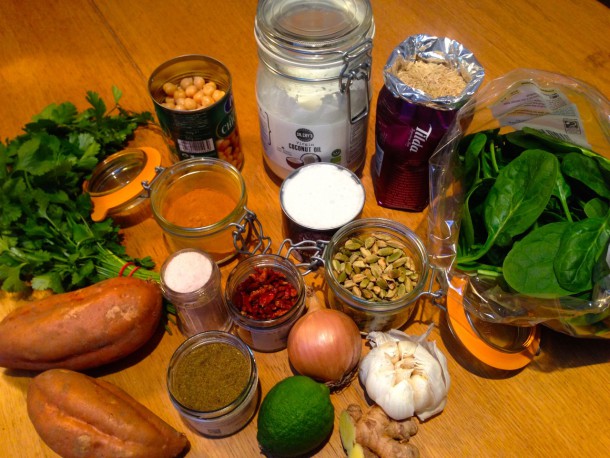 If you don't like a lot of heat, just add a smaller amount of chilli. It is made with both coconut oil and coconut milk. Coconut oil is one of the best oils to use for frying because it has a high smoke point, unlike say olive oil, which burns easily. Look for organic, raw, virgin coconut oil. It took me a while to get used to it, but now I prefer using it for curries, stir fries or anything Asian-inspired.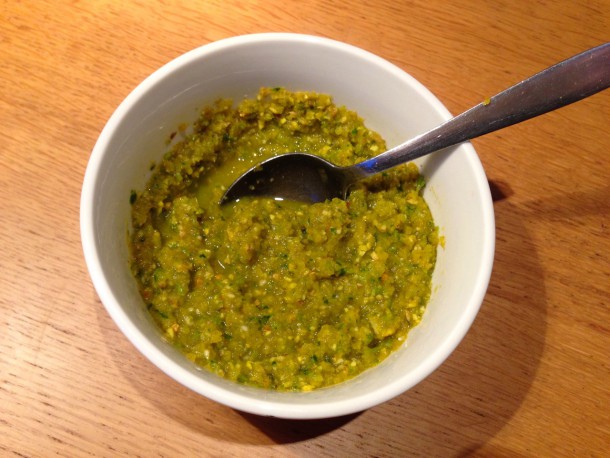 I've also used a small tin of organic coconut milk. If you can't find a small tin, you can freeze the other half of a 400ml tin for another day.
This recipe happens to be vegan and gluten free, but that is just a happy accident!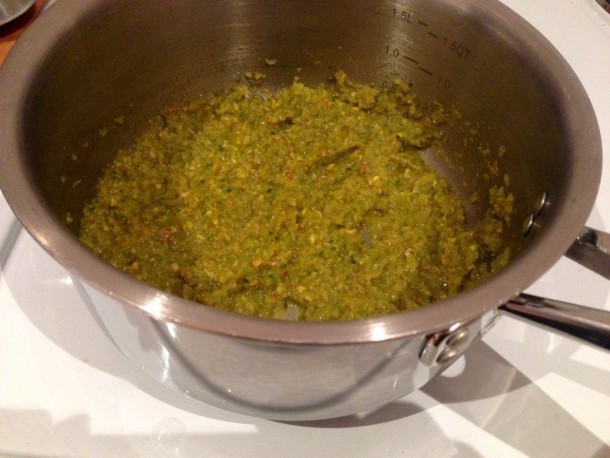 This recipe will serve two people generously.  It will keep in the fridge for about three days but may need an extra squeeze of lime juice when you're reheating it.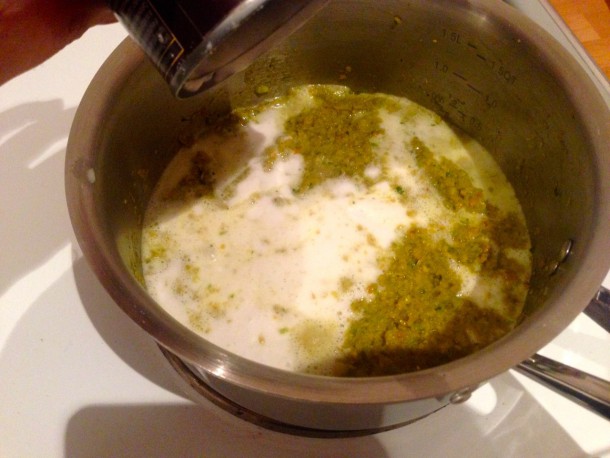 1 small onion
2 cloves garlic
2 inches ginger - you don't need to peel it
3 cardamon pods
3 small dried chillies - feel free to adjust this to your taste - I like a lot of heat
1 tsp turmeric
1 tsp ground cumin
small bunch of coriander
2 small to medium sweet potatoes
200ml tin organic coconut milk
1 tbsp coconut oil
Advertised
200 ml water
sea salt (or pink himalayan salt if you can get it)
1 tin chickpeas, drained & rinsed
100 g baby spinach
1 lime - zest and juice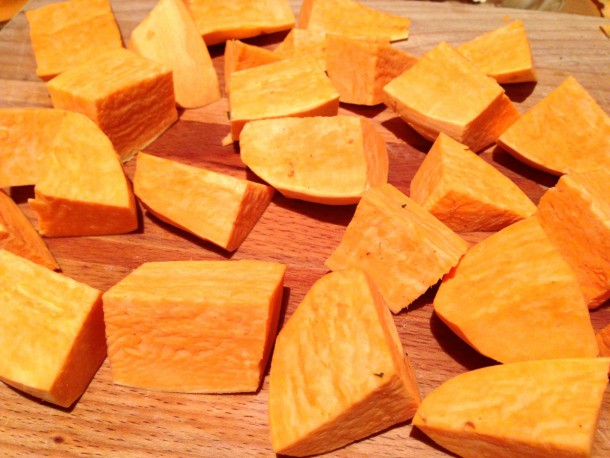 Peel the onions and the garlic. Using a food processor or a blender, blend the onion, garlic, ginger, cardamon, chillies, turmeric, cumin, and the stalks of the coriander until you have a thick paste. You may need to add a splash of water to help it blend. I added about 60ml.
In a medium sized heavy bottom pan, heat the coconut oil over medium-high heat. Fry the curry paste for about 5 mins, keeping an eye on it to make sure it doesn't start to brown on the bottom.
Add the coconut milk and water and allow it to come back up to a simmer.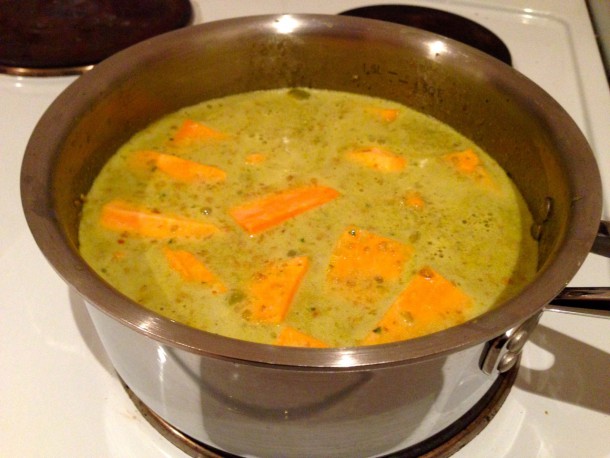 Peel and chop the sweet potatoes into 1-2 inch pieces. Add them to the pan.
Reduce the heat slightly and simmer for about 20 minutes until the sweet potatoes are tender but not falling apart. If you find that the curry isn't thick enough, you can remove and mash one piece of the sweet potato and then stir it back in. This should do the trick.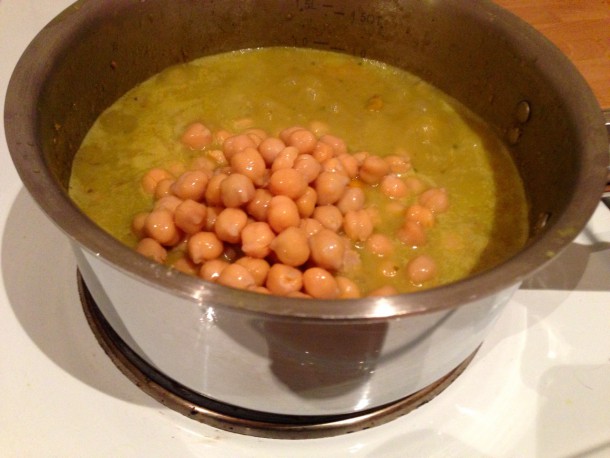 Add the tin of chickpeas and leave to simmer for another 5 minutes.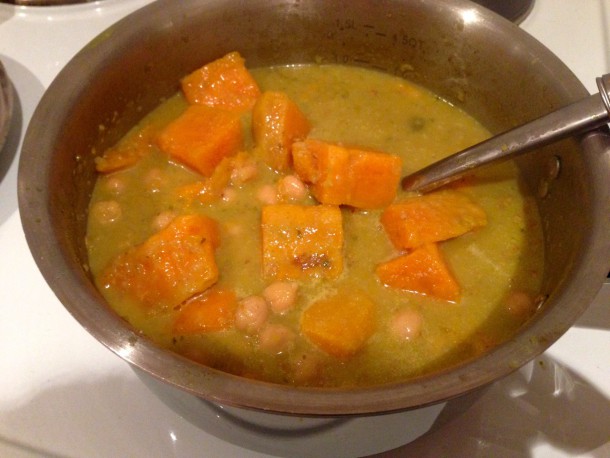 Add the spinach and clamp the lid on for 2 to 3 minutes to wilt it down.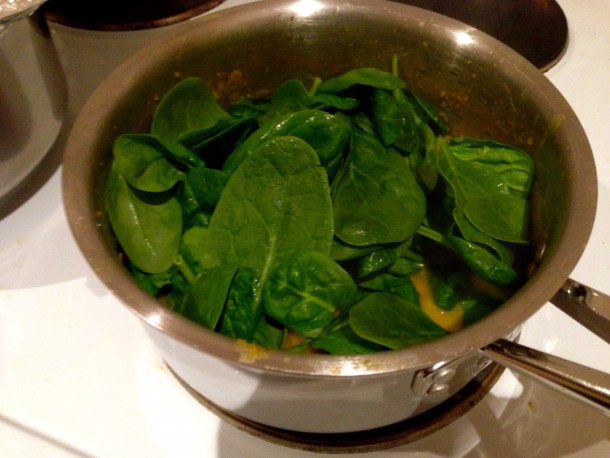 Add salt to taste and lime juice and stir gently. The sweet potatoes will be quite delicate so try to avoid breaking them up too much.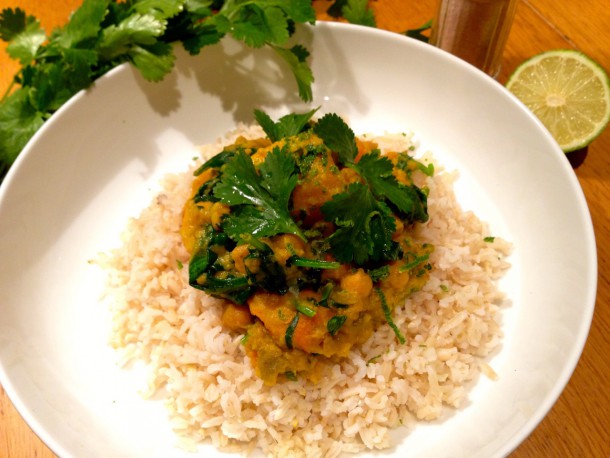 Serve the curry with brown basmati rice and a sprinkle of finely chopped fresh coriander and lime zest.
Advertised
Are you tempted to try out this recipe? What is your healthy eating fav? We'd love to hear all about it!
If you'd like to read more from Jessie, you can check out her blog here!