 Summer shoes should be easy-to-wear. We've found the comfiest wedges that also have a bit o' style.
I'm scared of wedges. They're the ultimate ankle-breakers. I'm talking about the very high fashion wedges, of course, not the tiny little doorstoppers that I'm scared of too because they're hideous. You know the ones I'm talking about. Not the Kate Middleton type, the ones that look like nurses shoes from the early '90s. Some wedges break ankles, others break hearts.
They are a most divisive type of shoe. But wedges are like wasps; there are actually so many more breeds of them than you might think. I favour the sky-high glamour wedge (I said I'm scared of them, not that I wouldn't wear them). It's the French Riviera wedge, never meant to be walked in. It's the sun lounger wedge.
Obviously, the lower the wedge the more comfortable it is. We're not fawns. We were not meant to walk on our tippy-toes all day. However, the nicest and most flattering wedges are high. But I've gone for a happy medium and chosen three high-ish pairs you'll be able to wear to a picnic, drinks by The Barge or work.
Style with jeans and a white blouse or a floaty, patterned tea dress.
Castañer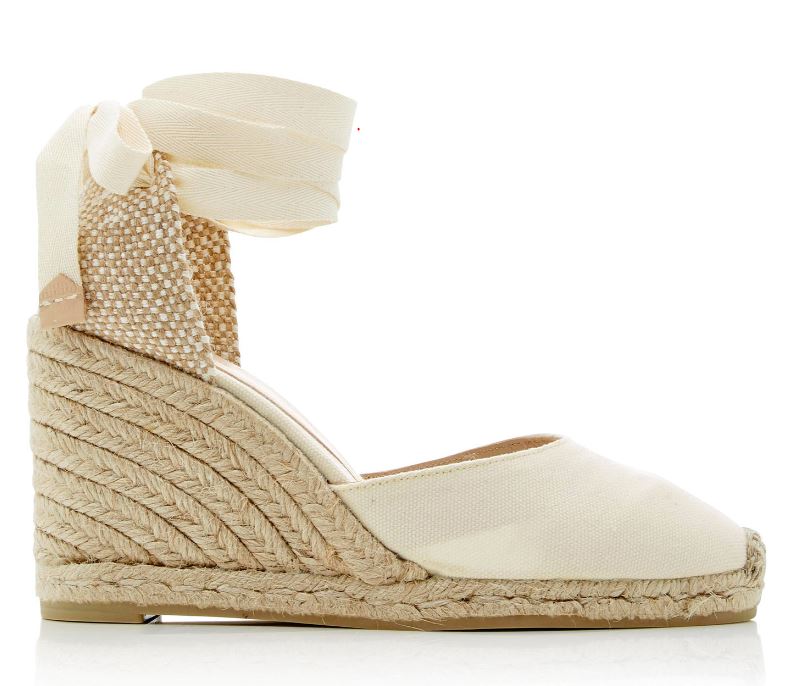 Advertised
Carina Canvas Espadrilles €102
Miss KG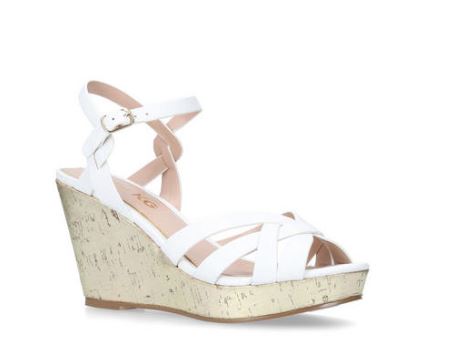 Advertised