 Everyone's talking about loafers and kitten heels but if you only follow one shoe trend this season, make it this one
This week, I've been watching The Crown, and despite kind of wanting not to like it, I do. A lot. The 'story' is fascinating, the acting good, and the production value is excellent. It has to be; Netflix spent more money on this production than any other in its history.
As well as that, the wardrobe department is playing a blinder. The Queen's royal uniform is flared dresses, pearls, coiffed hair and heels. Always heels. Elegant but sturdy high heels. She doesn't wear a lot of slingbacks, but the wardrobe has reminded me of the shoe style made popular in the 1950s.
My first experience with sling-backs was in the nineties when my mother bought a pair to wear to a work function. Black and patent, they were fairly standard and functional, but I just loved them and would wear them casually around the house. Slingback heels hark back to a more dignified time, style-wise. They make every outfit look that one bit chicer. And now they're back.
Slingbacks have quietly come back into trend, and they're ready and able to upgrade your wardrobe. Wear with skirts or trousers - even jeans - and embrace your inner Hitchcock blonde.
Advertised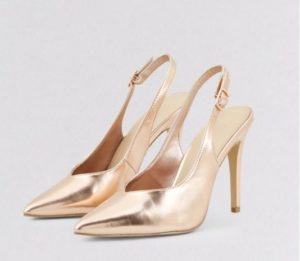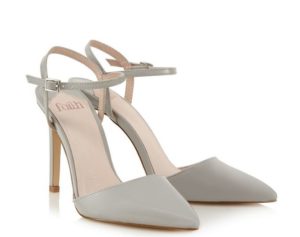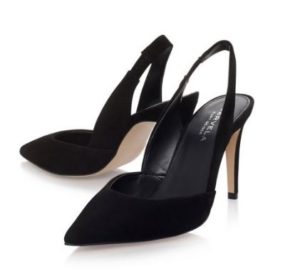 Advertised