 Kate Middleton was snapped in a €50 Zara dress yesterday, and unsurprisingly it's sold out. But it looks like it's coming back.
Yesterday, one family (the Royals) got together to watch some sport (polo) and looked like a jolly good time was had by all. While Wills galloped pranced about on his horse, Kate looked after the childers, George and Charlotte, who were being their predictably adorable selves.
Today, the most talked about piece of clothing on the planet is Kate's Zara dress. She wore it with wedges and shades for a nice, summery ensemble.
Advertised
You know it's sold out - that's the Kate effect - but Zara has little notes next to a couple of its sizes suggesting that it's coming back soon.
We know that Kate Middleton occasionally wears items from the high street on the reg; she wore Zara to sister Pippa's wedding last year (not to the actual wedding, but for the car ride over).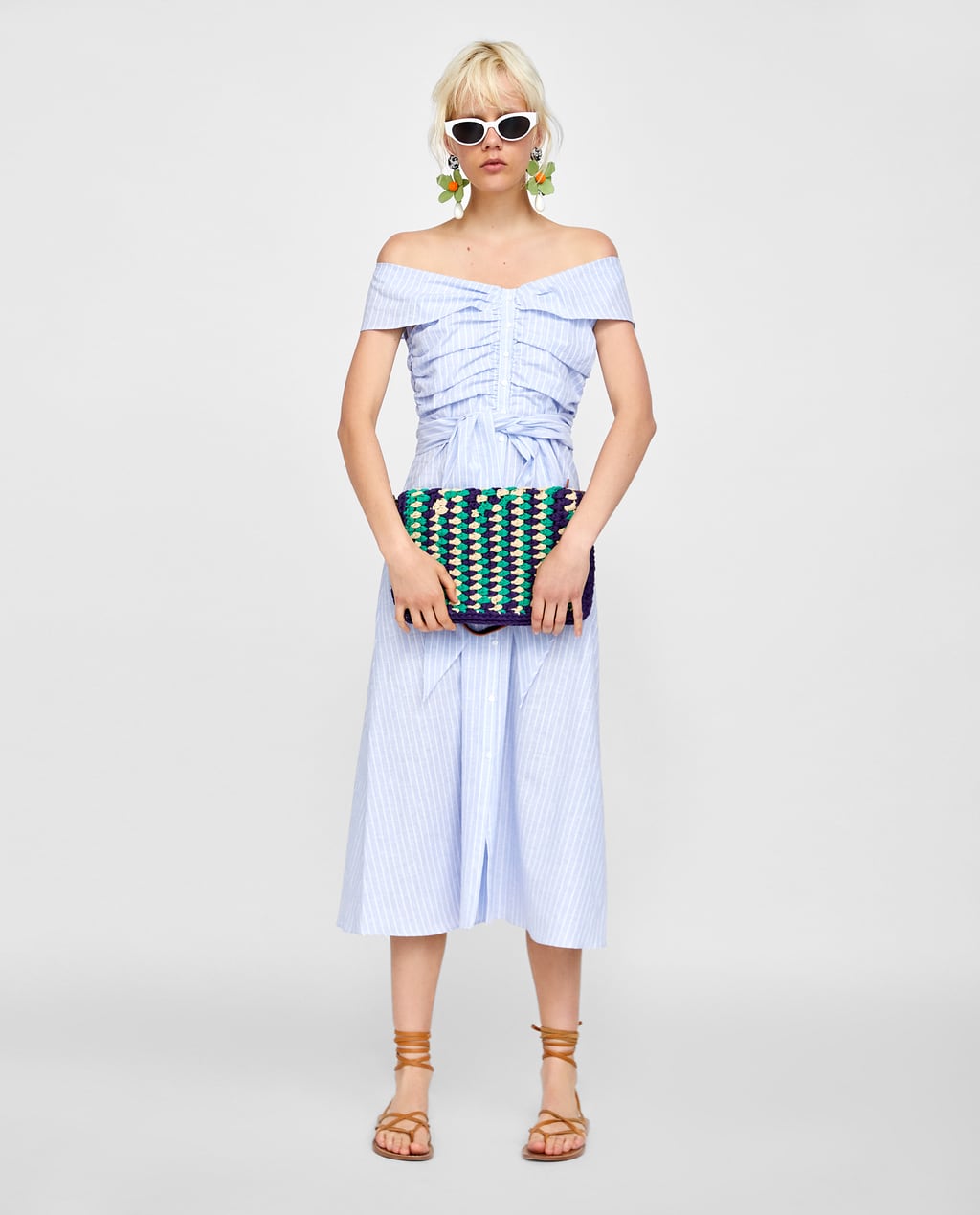 Striped Off-the-Shoulder Dress €49.95
The dress is a good choice for anyone who wants something for a summer day out that's not too dressy, although it can be dressed up. The ruching detail at the front and back lends a forgiving edge - so you can go ahead and have that second burger at the barbie.
If you're desperate for the dress but can't wait until it comes back in stock, you'll be glad to know we've found a couple of backups.
Warehouse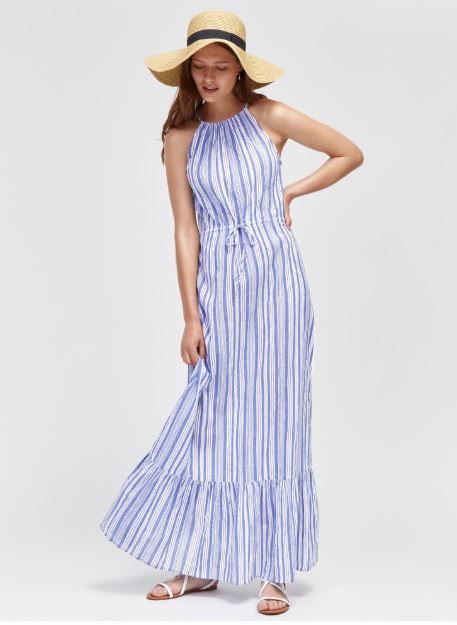 Next