 This isn't an 'Essential Items You Can't Forget' holiday listicle. I've just found some really nice things in the shops.
Isn't it funny how you feel compelled to pack a whole new wardrobe when you're off on your holibobs? Because you're more than likely going somewhere where the weather is... different from ours, it's fair to say you'll have to stock up on the old shorts and tees. The weather we had recently was a good excuse to buy nice things for work and to buy a new pair of fancy sandals, but when you're going on holidays, you need a different look.
When I go on holidays, I transform into Goldie Hawn in Overboard. I wear all white to show off my mahogany tan. I only take my massive Rachel Zoe-style sunglasses off when I'm going to bed. To disguise the fact that my hair is a fuzzy mess in the humidity, I don a metre-wide sun hat. If you can't unleash the glamour goddess that dwells within when you're on vacay, when can you?
If you're humming and hawing over it, DO bring check-in luggage. You're not going on a weekend city break. Bring everything. (Including someone big and burly so they can carry your case.) Bring a swimsuit for every day you're there, too.
Zara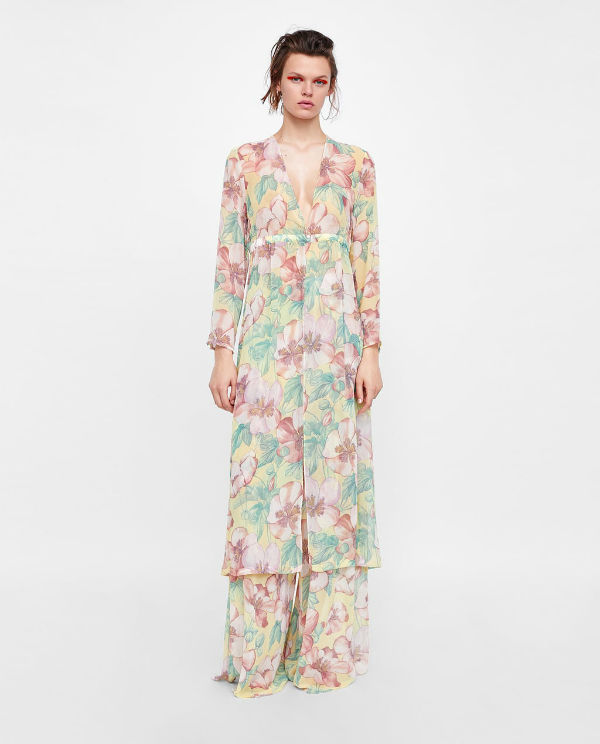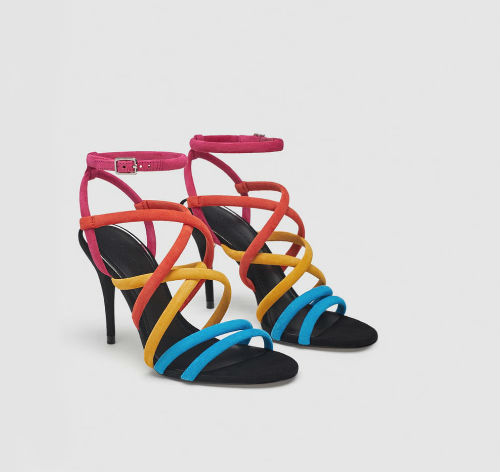 Zara Multicoloured Sandals €59.95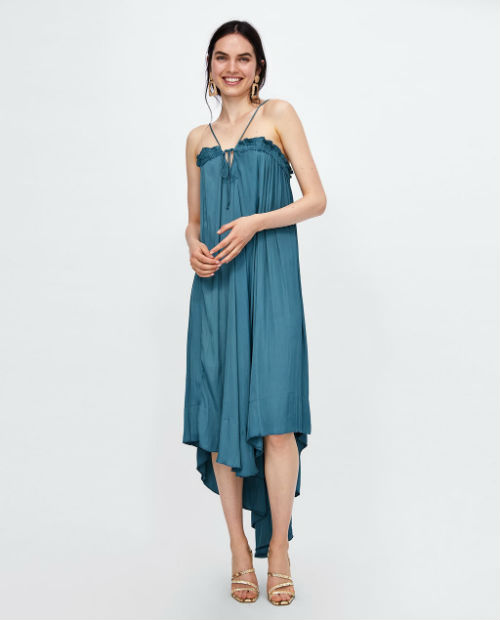 Advertised
Strappy Asymmetric Dress €49.95 
H&M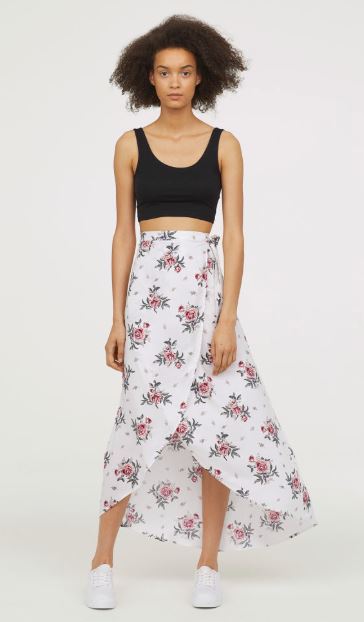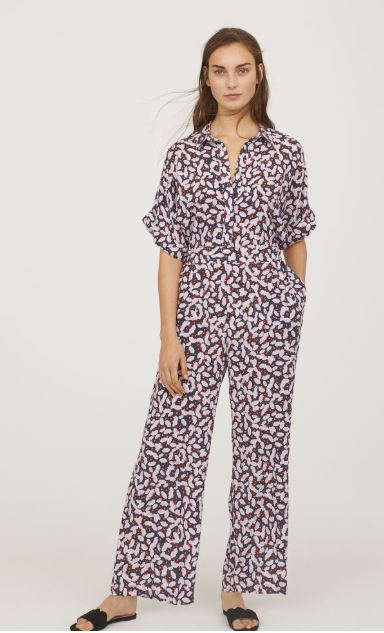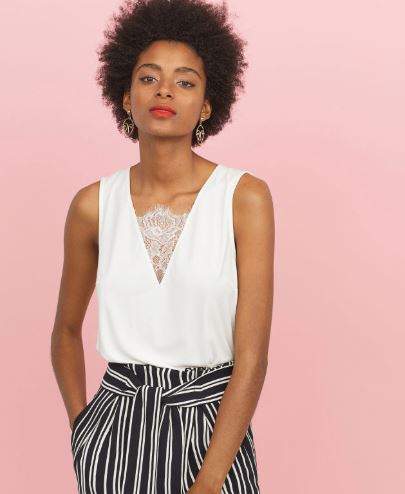 Mango
Advertised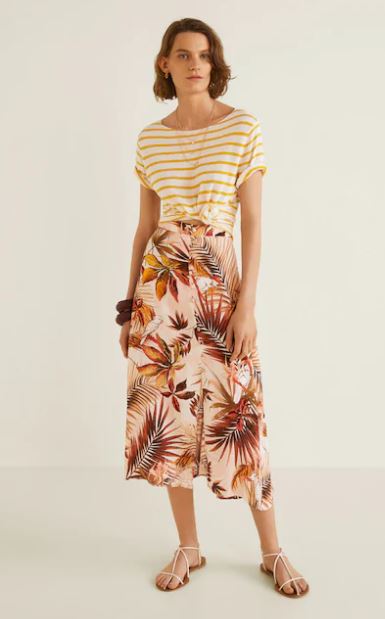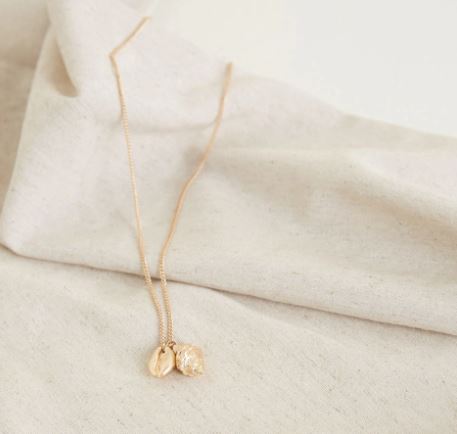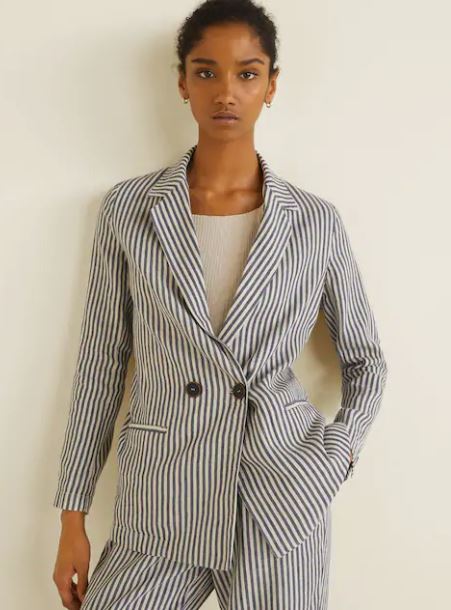 Mango Striped Linen Blazer €69.99
Topshop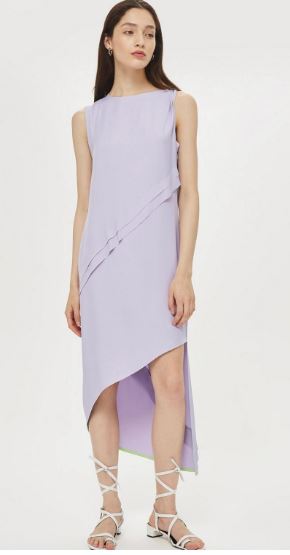 Topshop Shoulder Step Hem Dress by Boutique €98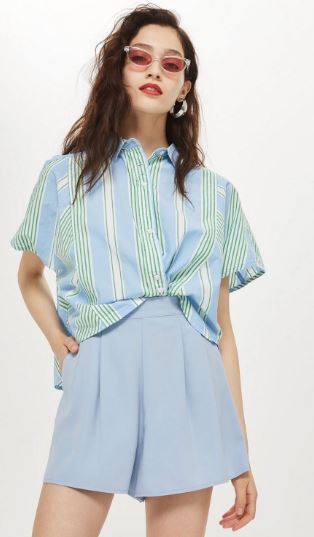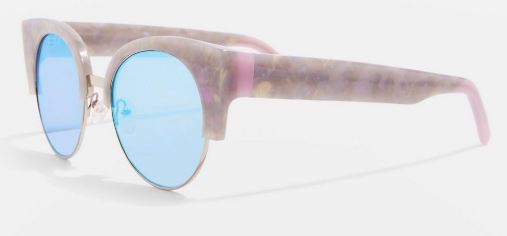 Handmade Premium Acetate Kitten Club Sunglasses €55
& Other Stories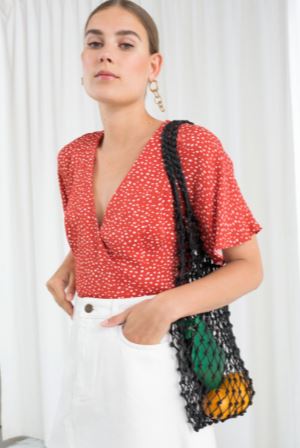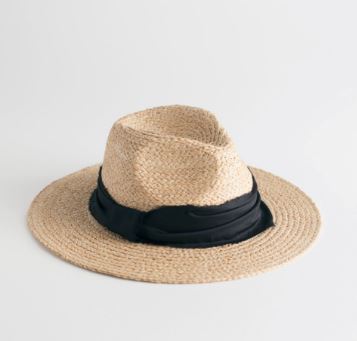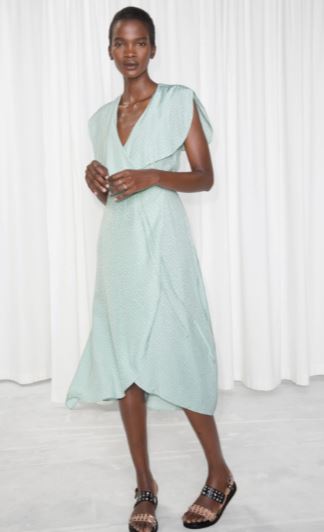 Oversized Lapel Wrap Dress €89
Penneys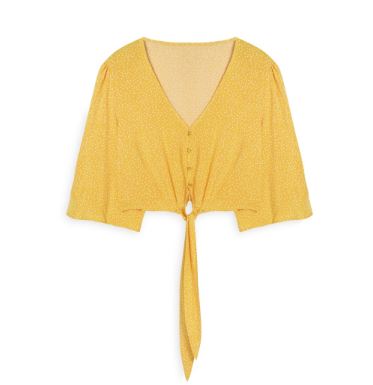 Yellow Polka Dot Tie Front Blouse €11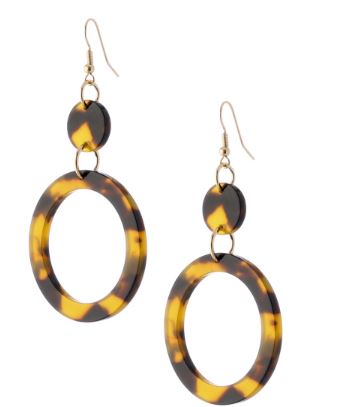 Tortoise Loop Drop Earring €4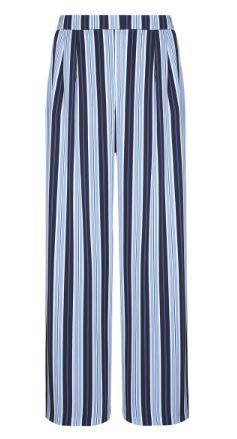 Navy Stripe Palazzo Trouser €12
Do you bring your five-year-old shorts and t-shirts on holidays with you or do you buy a whole you holiday outfit every year?