 Pyjama shirts are having a moment in the daylight. We're more than ok with this
As we all know, there are people who wear pyjamas all day long. Fluffy bedtime pyjamas that were never designed with a trip to Tesco in mind. Now, I'm all for people wearing whatever they please, but I've never got the pyjamas as day wear thing. I like the separation of day and night clothes the same way I like to wear different types of clothes to work. But to each their own.
However, I think I may be changing my tune. My favourite types of pyjamas to wear are those satin shirts and bottoms. I got two sets for Christmas last year and basically wear them on rotation - bedtime only. But could I get away with wearing them to work? Could I really?
According to Sienna Miller, it's a yes.
Her set is by Rockins and is from its 'Nitelife' collection: sumptuous comfy clothes you can wear to the bar or boudoir.
Sienna wore hers with a pair of runners I haven't seen the likes of since Irish college in 1999. I hope I didn't throw my pair away. Although, if wearing my pyjamas out I might follow Anna Kendrick's lead and wear with heels. She wore her fancy set (they're by Fleur du Mal and cost $325) to her recent book launch.
Advertised
If you feel like it's a bit much to wear the top and bottom, I've found a few pyjama shirts to start you off.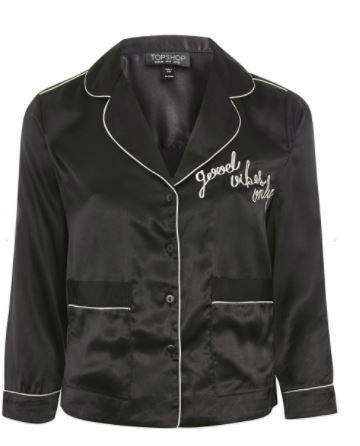 This is in Topshop's online New In section amongst the jumpers and jeans, but you ain't fooling no one, Topshop. Despite the 'Good Vibes Only' slogan, this is most definitely a pyjama top.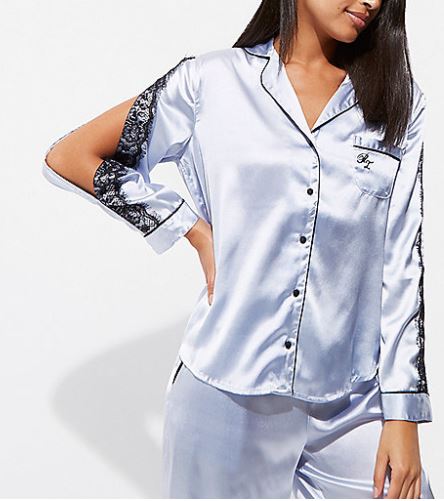 I think this is a pyjama pyjama top, but those that split sleeves detail screams nightclub, not nightcap.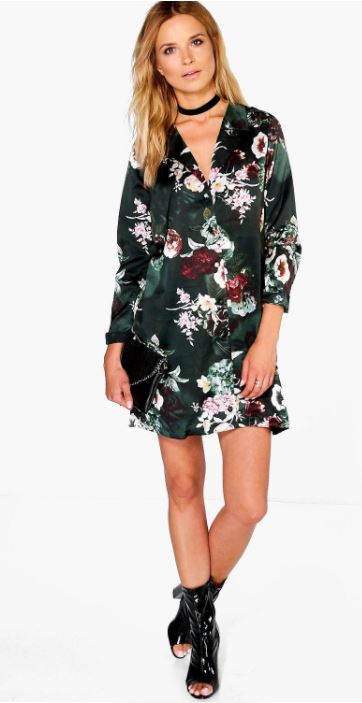 Advertised
Or you could wear this piece that looks like a dress, behaves like a dress but is most certainly a long pyjama shirt.
Sweet dreams!