 Remember that guy who fell on the ice on RTE news? That was ten years ago. Ten! And this year, it could be you.
Winter's not coming, it's here, and it's getting more and more wintery as I type. We're promised snow this week, and I don't know why people think that's a good thing. At the mention of snow in Ireland, some people shriek and clap their hands like they're actually going to get a 'snow day' and time to make snow angels and snowmen and have snow fights. That might have happened once in your life. Snow in Ireland means more wet than usual with the added bonus of people slipping all over the place, like that guy on the news. And possibly you.
So, get yourself some sensible shoes with grip and a nice jumper because you can't not wear a jumper when the weather outside is frightful.
Despite the fact that it's going to be more wintery in the coming weeks that it was all over Christmas, everyone's mind is on the future, and the future means spring. Well, it's still cold in spring, so today's jumper picks will see you through the cold spells that will inevitably befall in the first, oh, six or so months of 2017.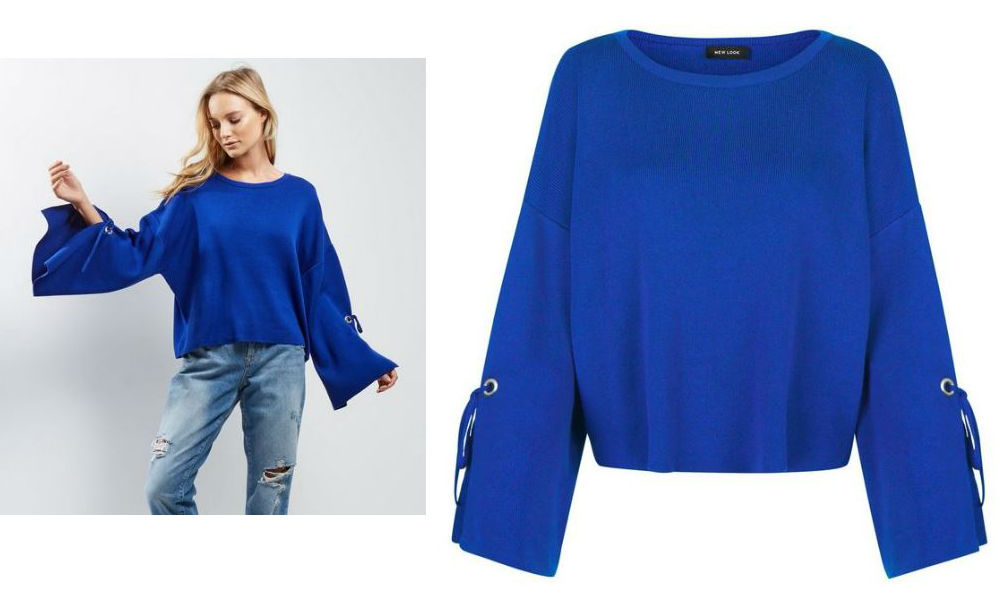 So much sleeve room for snotty tissues!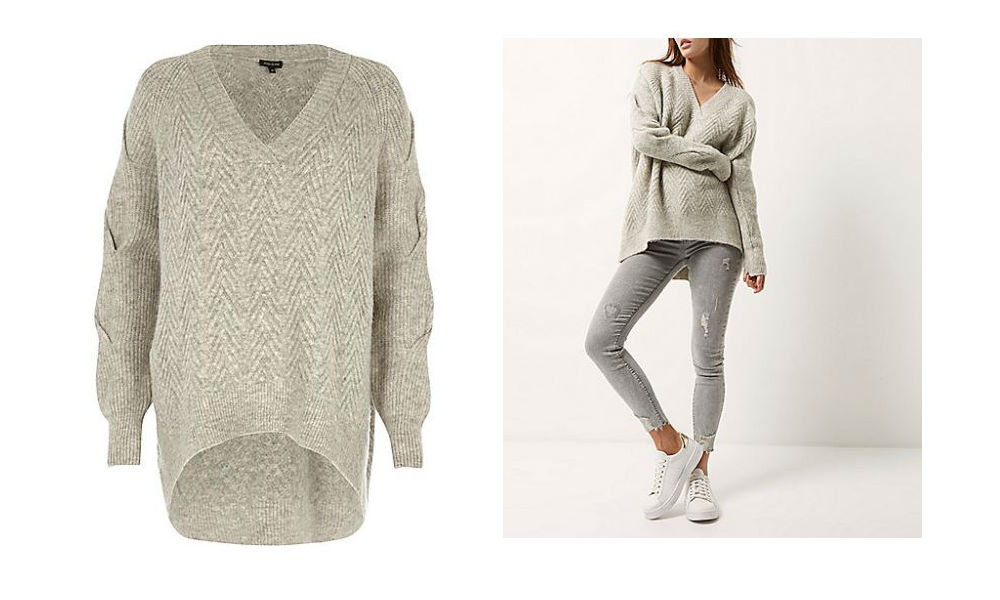 Advertised
We'll wear this in summer too, with our Levi's, when it gets a bit chilly on the yacht.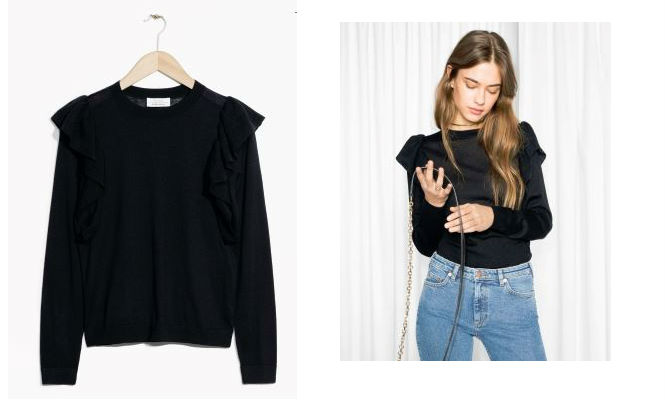 It's not big, it's not chunky, but it it's made from merino wool so it's waaarm. And those cute frills.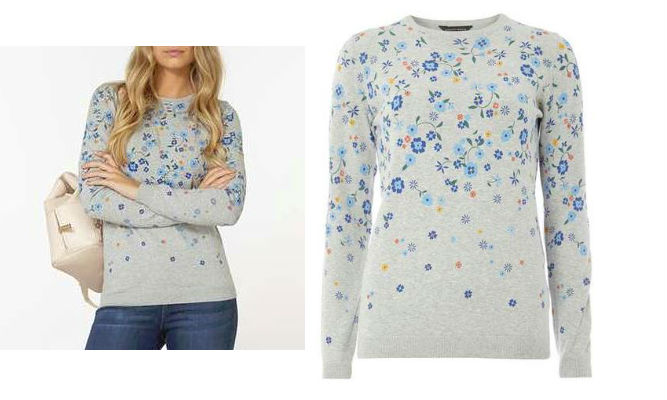 This one's just cute.
Advertised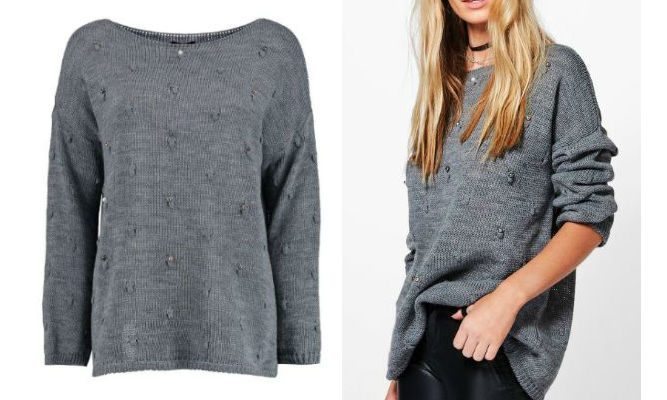 It's slouchy and loungy and we'll wear it every day all year.