 Alexa Chung finally launched her own clothing label earlier this year, and it was everything we expected and more
If we were to connect 'Alexa Chung' and 'bag' of course we'd think of The Alexa by Mulberry. It's almost as iconic as the Hermes Birkin by now, and we want it just as much. It's truly a wishlist piece, though. But, tonight's lotto night and 'till 8.10 or so, a gal can dream. If that get-rich-quick scheme doesn't go to plan, there's always The Bag, Alexa's special creation for AMEX.
Alexa teamed up with American Express to create a piece that just about anyone could buy - and it's for charity. All profits will go to the charitable foundation established by Lee Alexander McQueen, The Sarabande Foundation, which supports young British creatives.
It is way more affordable than anything else in her eponymous line, and it's going to be a sellout. Despite the fact that she made the prototype from Dorothy Gale's dress, one is already in our digital shopping bag on alexachung.com/eu (she ships to Ireland).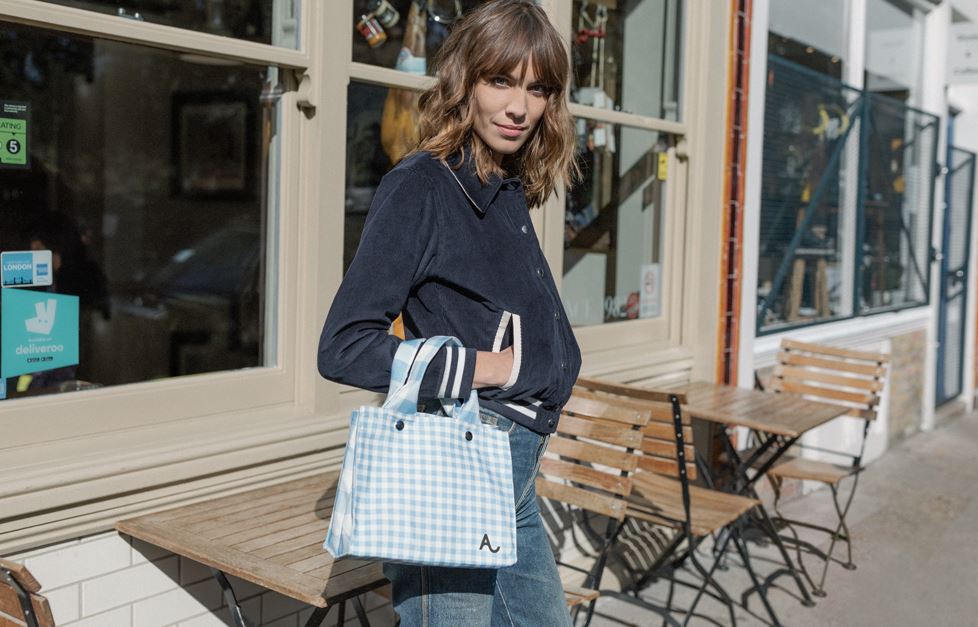 Advertised
The full name of The Bag is the less catchy Gingham Tote Bag for AMEX Shop Small. It's €28, and it could be a very good Christmas present for the Alexa Chung fan in your life. It's you, isn't it? Go on, treat yourself. It's for a good cause.