 If anyone can make festive dressing cool, it's Alexa Chung
You can't fight it anymore, it's only the start of November, but Christmas is most certainly coming. No matter how hard you try, festive dressing just can't be avoided. The era of the Christmas Jumper with literal bells and whistles is over, with people favouring a more subtle style (like this really cute jumper from Oasis). BUT, you don't even have to wear something with a star on it or a Ho Ho Prosecco slogan to feel festive anymore. You can go back to Christmas dressing we used to do before the 12 Pubs became a thing. You can make like Alexa Chung and wear red.
She was at a launch party for Jimmy Choo x Annabels giving us serious style inspiration, and all she had to wear was a red top and black pants. Like, a red top and black pants?!
It's how she wore it that counts, though. The coated cropped black trousers we thought were going out of style with the Christmas jumper, the cardigan for God's sake, and the pointy black shoes. Everyone has pointy black shoes.
The cherry on top was the coat, though. That luscious leopard coat.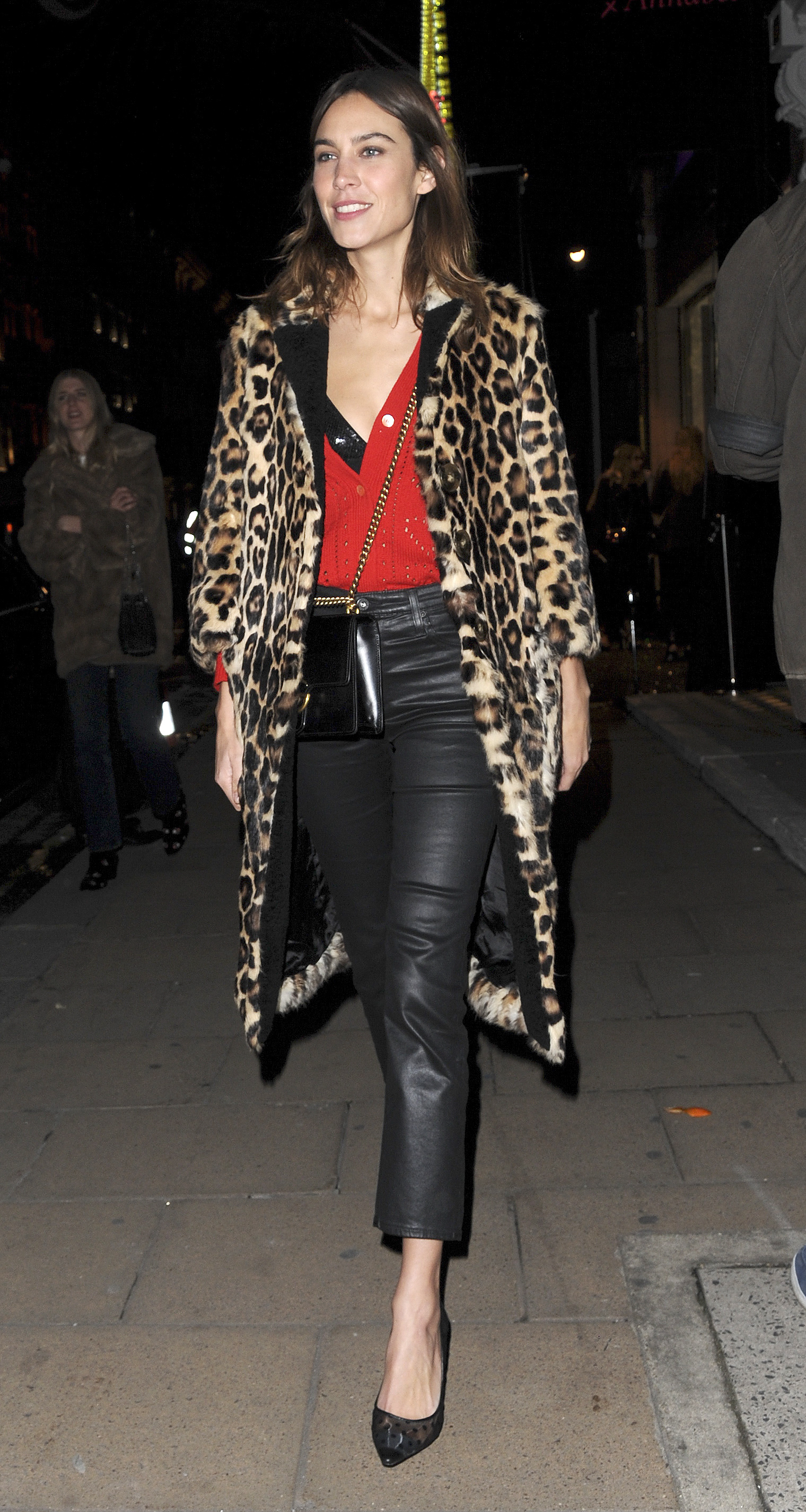 It's not a difficult outfit combo to put together, either. You can find coated skinny trousers in loads of places, like iClothing, Vero Moda and Vila. We like the cropped aspect though and discovered these pants that will give you even more of a festive lift.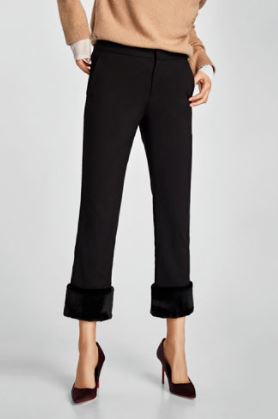 Yes, yes they are faux fur cuffs.
Advertised
Obviously, we could turn to New Look for a good cardi. Button it up and get your best black bra out for some Alexa style peeking.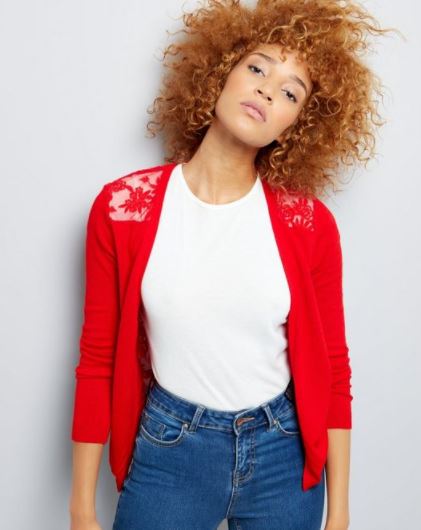 M&S has the perfect leopard print faux fur coat.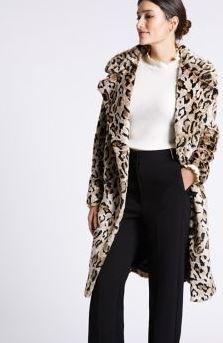 And, in her line for Littlewood's Ireland, Michelle Keegan has a gorge pair of polka dot mesh point court shoes.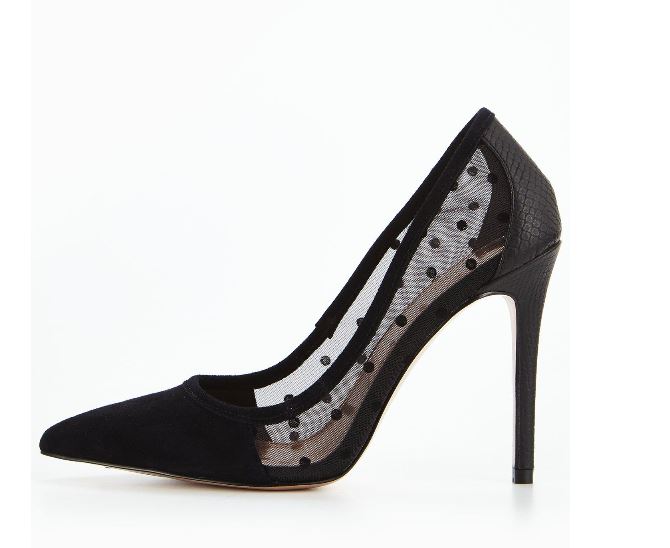 And it's New Look to the rescue again with this lookalike black crossbody bag with a gold chain strap.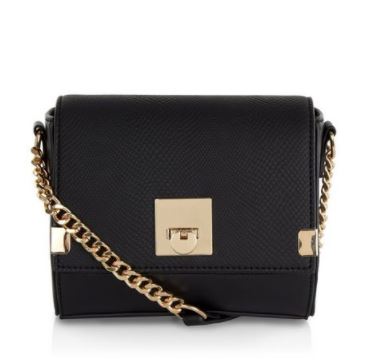 Advertised
If you're more of an Alexa Chung gal than Pippa (whose entire outfit we found earlier today), you're welcome. It. Could. Not. Be. Easier.