 A blazer in the season's It print at a pretty reasonable price? Point us in the shop direction, stat.
How many times do you look at a label in Topshop, see the price in pounds and seethe with rage (and then buy that pair of Joni's anyway?) Getting the upper hand currency-wise is rare in this country. We always feel like we're getting ripped off, and for the most part, we are. It's part being in the Eurozone, part being an island and part having a government that delights in taking the fun out of everything.
But I am NOT going there.
This is not the place for political discussions. This is a safe place, where you can read about the newest mascara and put together a party outfit from the high street. Breathe. And smile. For behold the blazer that's over $100 in the US and only ('only') €70 here.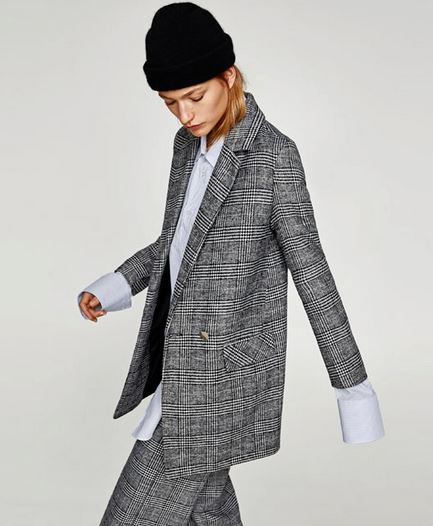 Does this bring you joy? Because I was umbrellaless this morning and the mist frizzed up my carefully straightened hair, and this has made it all better.
Advertised
It's not just the price. It's the blazer itself. The reason why I came across it is that I was looking for one just like it to show you all. Checks are big news this season, and a blazer is a great way to wear check. It helps add some polish to an otherwise casual outfit, but the palette is neutral enough to not feel too out of sorts if you're a black and white and navy kinda gal.
Checked or heritage and dogtooth print is a mini-trend for A/W 17. I love it in blazer form, but I have my eye on this really lovely pencil skirt, too. Can't you see the dress up and down potential?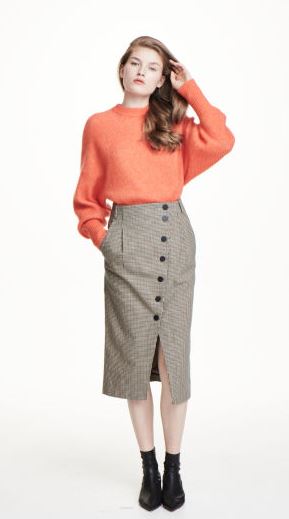 Advertised
You won't be making a mistake if you buy anything in a heritage print. It's a classic and even if it's not technically 'in' you certainly won't look out of fashion.