 A classic boot is always in style, but this is the feature that makes your pair of fancy boots look that bit more now.
I was wondering why the 'fancy boots' I always wear didn't look right with my outfit. They should have worked - they had every time before. I was getting dressed for our work party, wearing a tight sparkly mini dress I had bought the day before. There was no way I wasn't wearing tights so I did and then I assumed the boots would finish the look off. They didn't.
I've had the boots for over two years (Pippa O'Connor wore them, I wrote about them, and I persuaded myself to buy them). They've been a handy go-to for skinnies and a nice top look, and for short dresses and tights. But they have a feature that is now, I'm realising, fairly dated. It's the 'toe'. It's slightly rounded. This year's coolest 'fancy boot' is pointed and sharp. Alexander McQueen showed boots in its SS19 with a rectangular block heel (so watch out for that feature, too), and a pointed toe. They styled it with a ruffle dress, and that's all we want to wear for the rest of the year tbh.
Alexander McQueen
We won't be in the market for a pair of real McQueen's anytime soon (boo!), but for the season, we're going to 'invest' in a pair of point heel boots for the couple of hardcore weeks ahead. They're innocently sitting in shops right now, ignored as presents are being bought around them. So, here are some picks on the high street to add to your Christmas capsule wardrobe.
River Island
Advertised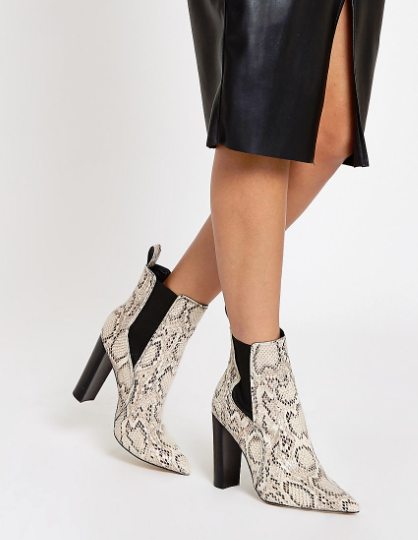 Light Brown Leather Snake Block Heel Boots €100
Topshop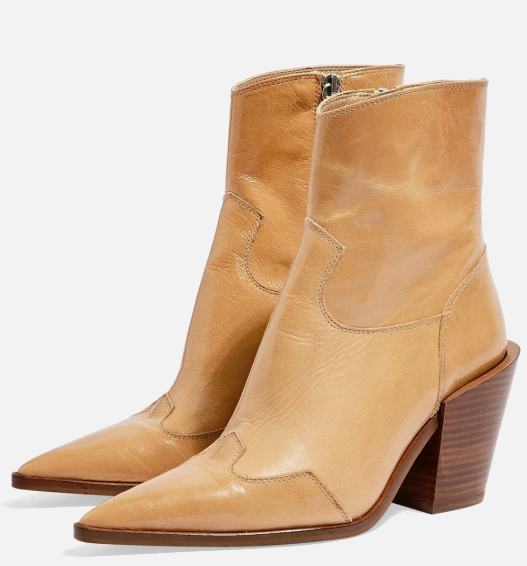 New Look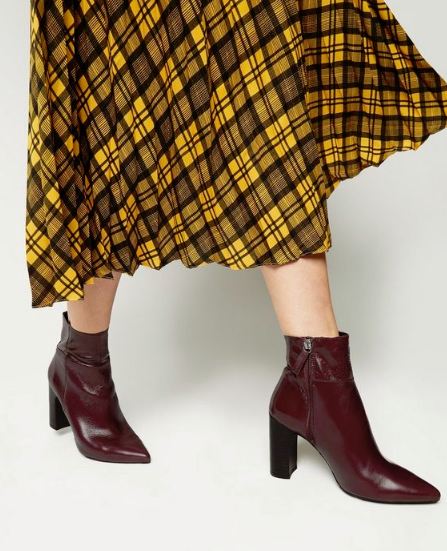 Advertised
Dark Red Premium Leather Block Heel Boots €89.99
Do you like a boot with a pointed toe?