 I read somewhere recently that Kate Middleton wanted to wear a floral crown on her wedding day. That would just not have gone with her Sarah Burton designed dress at all. But then again, if the Queen allowed her to wear a floral crown presumably she would have chosen a completely different style gown. Funny, since her wedding day ensemble has become the Kate Middleton look.
Instead, she wore a dress fit for a princess (or Duchess in Kate's case, of course. Do not, under any circumstance, call her Princess Kate) with a cute little tiara and veil to match.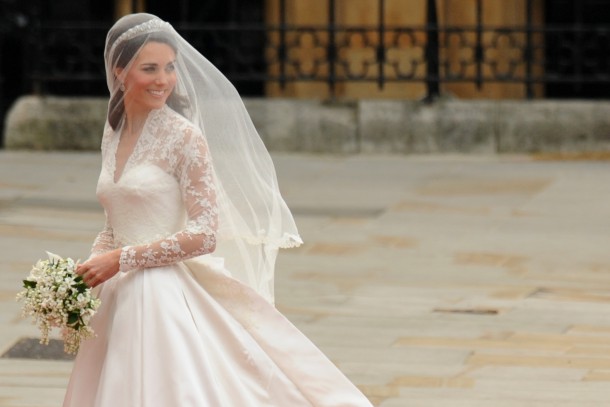 Veils aren't my thing. I realise that it's all part of the traditional etc. etc., but is it one of those traditions that should be done with? The history behind the veil is not really attractive to the modern woman. Originally, it was to signify the purity of the bride, and the groom lifting it from over her face was her being presented to him; just like how a father walked his daughter down the aisle and gave his possession away to another man.
Symbolism is one thing, and I get that very few people think that way anymore, but to me, it's just another item that some brides-to-be believe they have to have, but they don't really; it's an unnecessary expense.
However (there's always a however), I think for the most part, a bride could do with something on her head. It really does cap the entire look off. If you're not into veils, but want something on that ceann of yours, here's some inspiration.
Advertised
A photo posted by @ninique_wedding_photography on
Advertised
What do you think of the veil tradition? Is it a bit of overpriced mesh that you'd rather spend on something else or is it a special part of the over all bridal style?