 If you're of a certain age, you'll constantly be looking out for dresses that you can wear to a wedding - and wear again (hopefully to another wedding, but who ever's actually done that?).
Summer is the most popular time of year for tying the knot, followed by winter but I know that a fair few weddings have taken or will take place in spring. I have a couple of events to attend this spring, including my own (but that's another story), and the wedding of two dear friends. While I have the perfect outfit picked out and borrowed from my sister, as the year progress, I realise that in late Feb, I won't want to wear sequins and navy. That's why I went on an ASOS frenzy last night and bought a gúna for €25 in the sale.
Spring is the time to break out of your dark clothes funk, as I pointed out earlier (Roll up! Roll up! See your spring outfit formula here), and just like you break out your sparkles and red stuff at Christmas, you re-introduce florals and pastels once the flowers start to bloom.
Kate Bosworth stepped onto the red carpet last night to promote her new show, a BBC Drama SS-GB, in this wondrous creation by Erdem.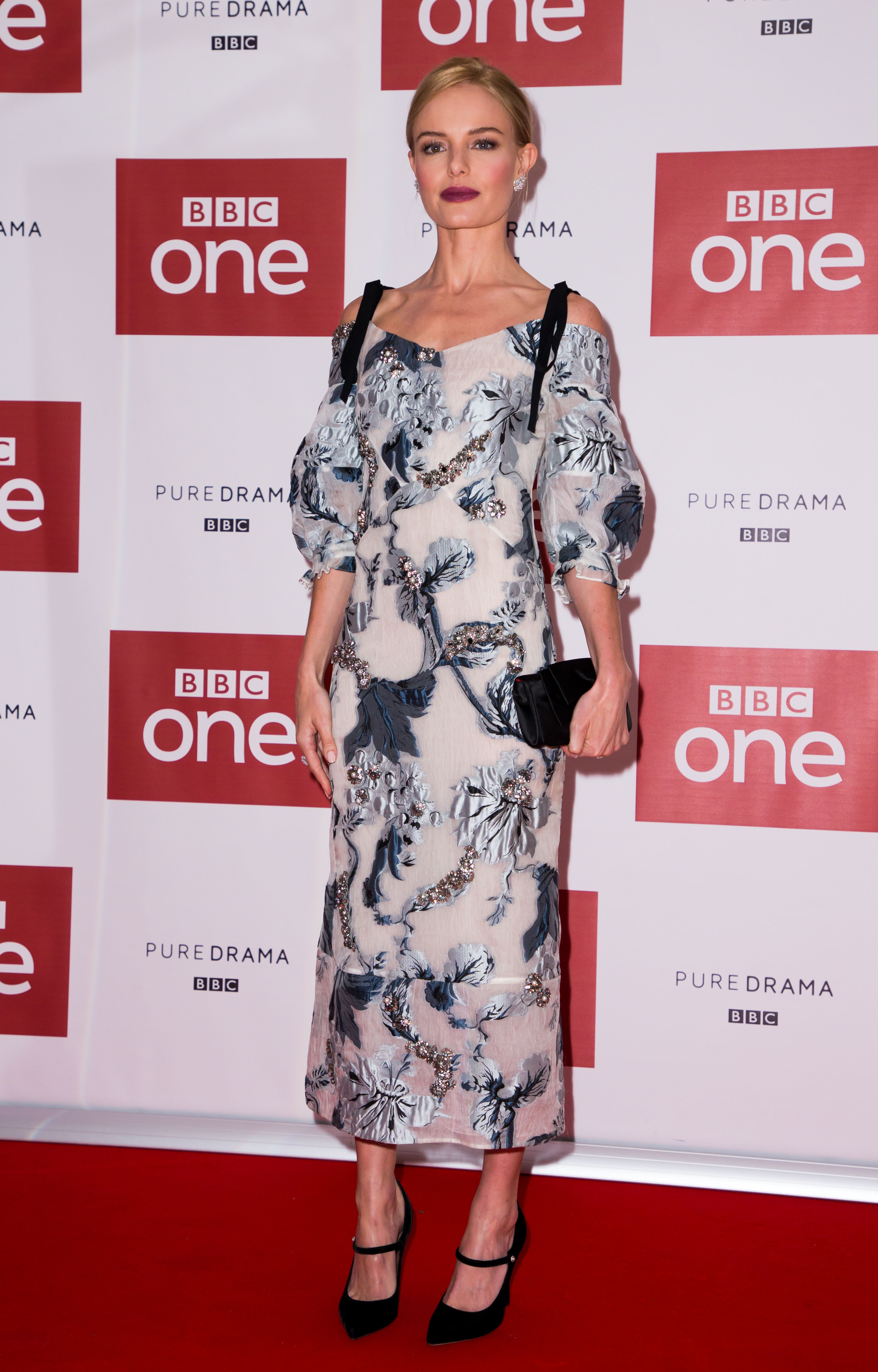 With a 2017 take on the cold-shoulder trend (straps and billowing sleeves) and ankle-length hemline is still so in.
Advertised
Also, can we take a minute to appreciate Kate's divine lipstick shade?
While it will take some time for that precise look to make its way to the high street, we've found these two dresses, both available on ASOS, that nod to the style and will be totally acceptable for a spring wedding.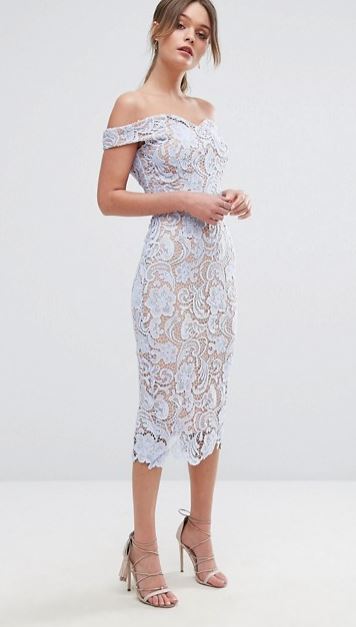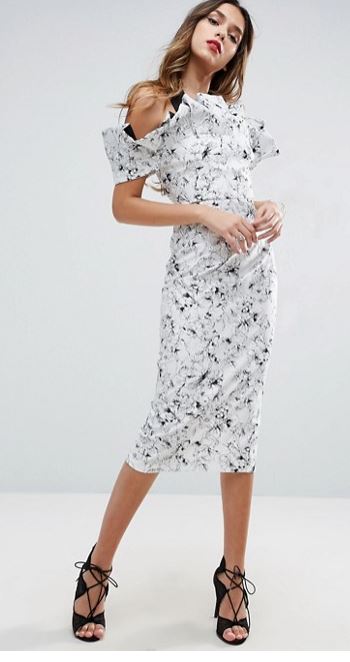 Advertised