 It's only an innocent cardigan but there's something about it that makes us feel like it's going to be trending real soon.
This little cardi from H&M may seem unassuming but we're singling it out as an It Piece for the coming months. It's only a wee thing, but like Fievel Mousekewitz or, you know, Napoleon, it has a lot going for it. For one this, this cute cardigan comes in the shade of the season. From the pics, you can see it looks great with jeans. It will also be lovely over a spring dress. We're thinking ahead for summer when it will be just the thing for covering up when the temperatures drop. Call us cheeky, but wouldn't it be gorge worn as a standalone top with nothing underneath?
This little cardi can be associated with another trend, too; look how gloriously nineties it is. Brenda from Beverly Hills 90210 wouldn't wear this - she's too cool - nor would Donna or Kelly - they're too sexy. But Brenda's mom would. And that's one of the looks of the summer.
H&M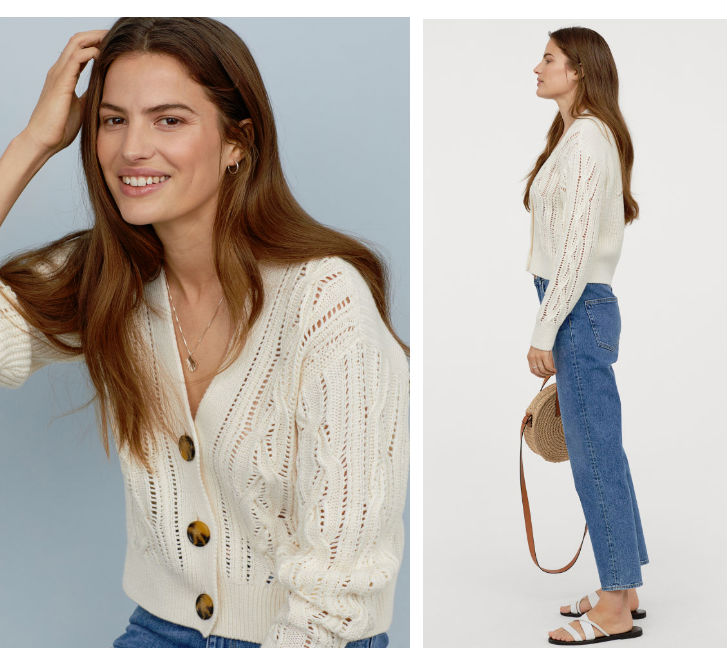 Advertised
If you haven't got yourself some straight-leg jeans yet, now's the time. H&M calls them 'mom jeans' keeping with the theme, and they have them for probably the best prices on the high street. The point is that they have that Levis or Wrangler look, like the ones you had in sixth class. They have to look like real jeans, cotton, not stretchy and cheap looking (though our pick is under €25). We like these ones because of the grungy comfort factor. They're slim, too, so they're a good choice if you're struggling to detach yourself from the skinny aesthetic.
H&M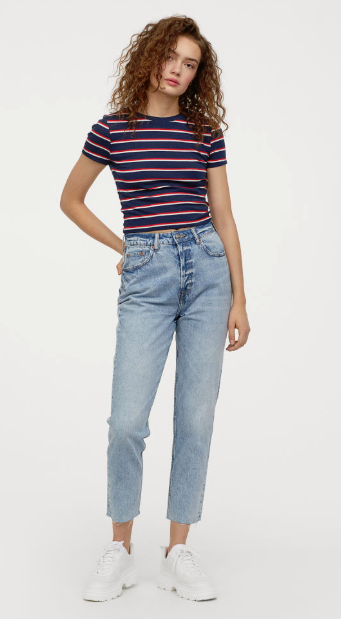 Do you think that this cardigan has a chance for the big time on social this summer? Can't you see French influencers all over the West and South coast wearing it?