 This late '90s shoe trend is going to be all the coolest feet this summer (and you can get your pair in Penneys).
This day last week, we went along to the Penneys SS19 press event. We're looking forward to lots of neon, striped dresses, big beach bags and bicycle shorts. (Called it.) To be honest, there are no big surprises in Penney's bag for Summer '19, but the collection drew our attention to a curious micro-trend.
This is the beloved Penneys boot that is back just in time for spring!
As soon as we saw this pair of shoes, we thought, "So Carrie Bradshaw". She for sure sported something similar in the early days of Sex and the City. She's the character known for her love of statement shoes, and the good news the prototype for this pair came before the craze for vertiginous heels. The bad news is a defining feature is the plastic straps. We're not sure how we feel about plastic and clothes - but could these still be a good investment if we get amazing cost for wear? Which, we most definitely will, especially if we buy the Penneys pair which will likely cost under €20.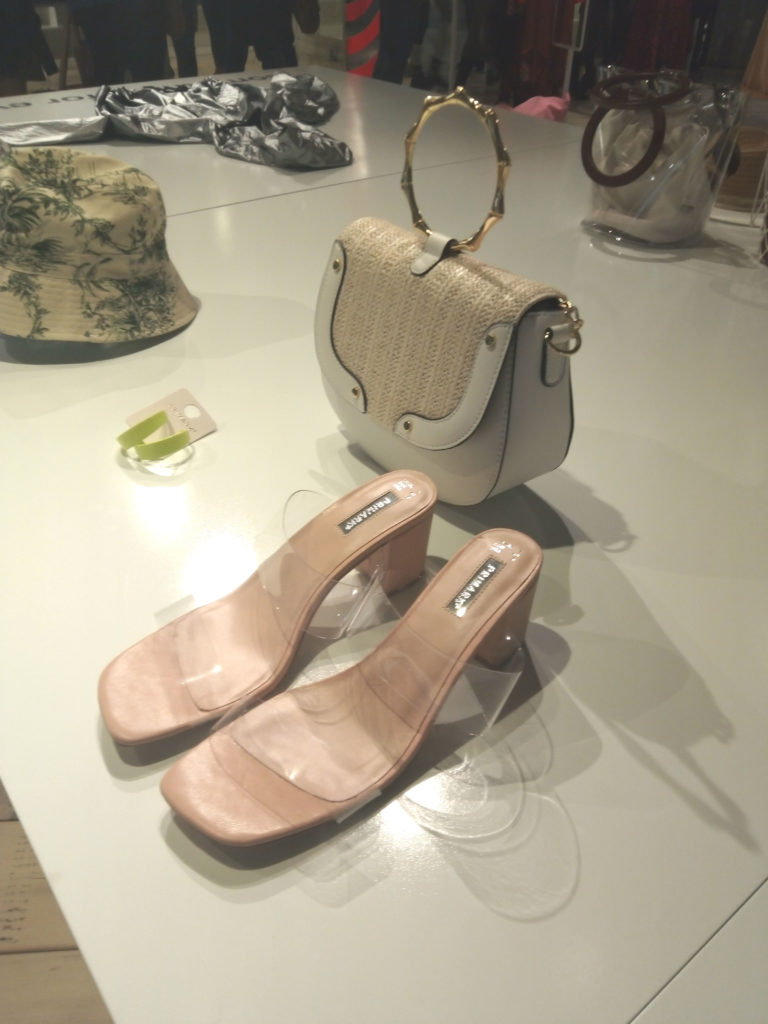 Advertised
Another feature is the square toe, which we already know is a big trend in sandals for the coming summer. It's very '90s, very Atomic Kitten. Do we like it now? Not quite. Will we have three pairs of square-toed sandals by the end of August? Probably more.
The best thing about these shoes is, you guessed it, the height. They'll give you a bit of a boost while not crippling you. They're also pretty versatile, going with wedding guest dresses and your trusty jeans and top look. The fairly neutral colour will flatter most feet.
Are you ready to embrace the square-toe-block-heel again? Or should it be avoided the same way we should have avoided cycle shorts but instead we're wearing them right now?