 If you walk across Dublin's O'Connell bridge the night after any of this summer's music festivals, be prepared to enter the purgatory of wellingtons. This is where sad, muddy wellies go to reflect upon their lives before they go to their final resting place.
But as any festival-going wellies-wearer will tell you, this choice of footwear can result in cut toes and sweaty feet - great for puddle jumping, not so great for ambling around on sunnier days.
But worry not, there are some new kids on the block (please note this does not mean NKOTB are playing in a field near you though, yes, that would be great) this year.
First off, let me introduce you to the footwear of choice for this year's attention seeking reveller - howdy, cowboy sandals. If you have ever cursed the inability of your boots to show off your pedicure, then prepare to have your mind blown right open. Dear God.
If you'd like to convert any of your boots into a sandal, these guys will take care of it for you. You simply send them your boots, they hack them to bits and send 'em back to you. Pimp my boots.
But this year I'll be wearing my Keds from Oasis (€56) in leopard print.
Advertised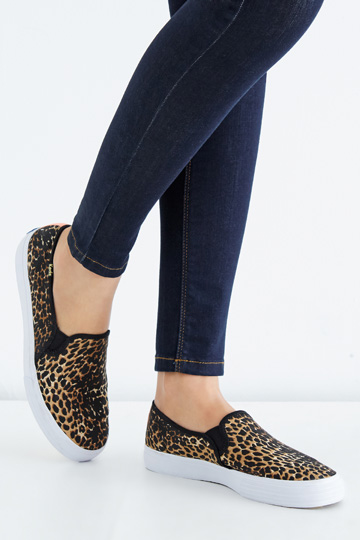 Being blonde and not small of chest, I sometimes feel like Bet Lynch when I opt for leopard print above the ankle but in shoe format they lend just the right amount of rock chick grungy gravitas. They also come in two different types of floral print and in sailor stripes.
But iclothing's Evelyn boots (€60) have stolen my boho heart. Tassels and toes? Give me two pairs. No, really, give me two pairs because I can't decide between the black and the beige.
But there is a part of me that realises that they are just one scissors snip away from being a pair of cowboy sandals.
Feic it, I might just pimp my wellies.
Advertised
Are you a fan of festival fashion? What will you be wearing this year? And if you have any wellies (to confirm I said wellies) that you'd like me to pimp, send them through to Beaut HQ and I'll have at them with a bread knife for you.