 When choosing the best swimwear for curves, there are a few little things to keep in mind
Women come in all shapes and sizes; that we are all (sometimes painfully) aware of. While this makes us interesting and amazing, to tell the truth, it can also cause problems. Trends come and go each season, but one trend does not suit all. There are certain types of clothing that can be flattering on most shapes - the wrap dress, for example - but dressing for your shape is one of the best lessons you can learn.
Learning how to dress for your shape, though, is as straightforward as the plot of Inception. You've all heard of pear, apple, athletic and hourglass shapes, but not many women can claim to fit into that mould exactly. However, those guidelines are a good place to start.
Dressing for your shape starts with underwear. The right undies can make a whole lot of difference for how you look under clothes, and this somewhat extends to swimwear. When it comes to swimwear for curves, the most important thing to think of is security. Typically, curvy women will need underwires and halter straps or balconette style bikini top. Some curvy women will be after a little security in the tum area, too. Ruching is an excellent detail for disguising any lumps or bumps you'd prefer not to be on show, and the stronger the material, the better. Prints are always a good idea if you're in any way self-conscious: the power of distraction, ya'll.
Here are four examples that we'd totally wear by the pool, sipping a cocktail, reading Marian Keyes...
Advertised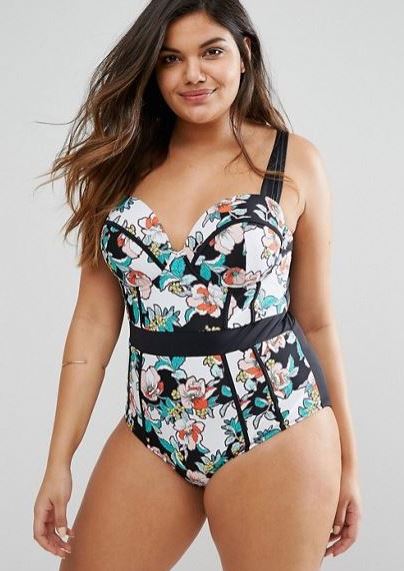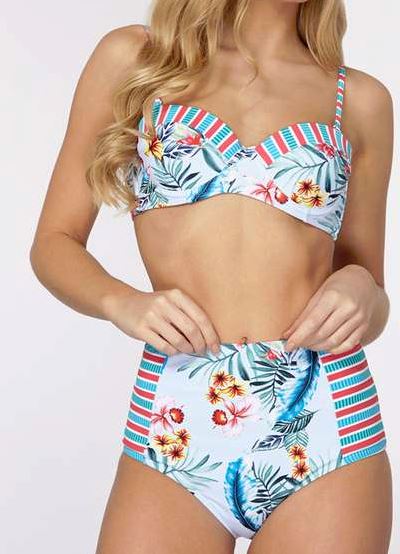 Littlewoods Bikini Top €35 / Bikini Bottom €20 / Swimsuit €42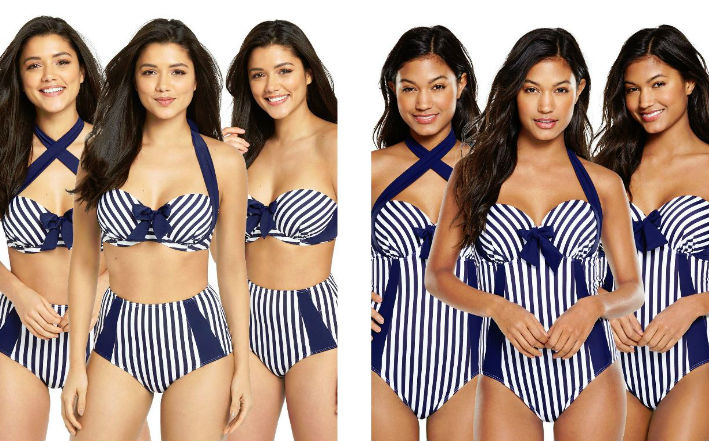 Advertised