 Where can you find a work dress that you can wear to the office, but also to brunch and for cocktails with the girls? Zara, of course.
Every store will have their It Piece of the season. You just won't know what it is until everyone starts talking about it on social media. These pieces are gold when you catch them early. Buy when they're in the middle of being buzzed about, and you're just one more person in The Dress. Or The Coat. Or whatever it is.
This dress from Zara has the potential to be such a piece. It's one of those saviour dresses that does all the work for you. It doesn't require styling, per se, or even accessorizing. Just wear with shoes suitable for the occasion - you can totally wear sandals and even runners with this - and seriously, that's it.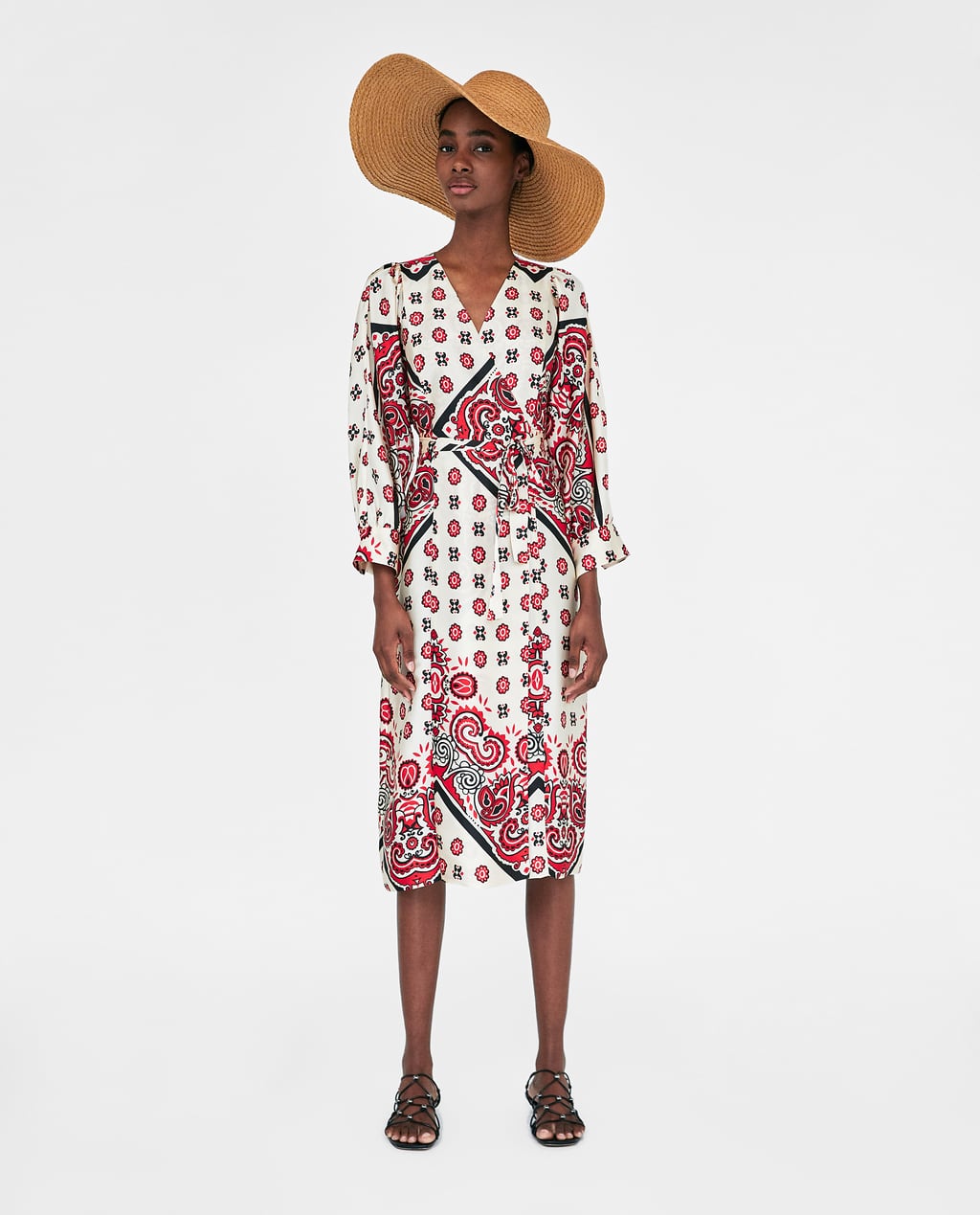 Zara Printed Crossover Dress €59.95
Zara is known for its budget-friendly designer inspired trend pieces, but it also produces damn good classics, too. This one isn't exactly cross-seasonal - don't wear it with black tights - but you will be able to dig it out in five years time and not look completely old fashioned.
Advertised
I would wear this to work in summer. I would also wear it on summer's day not chained to the computer. The long sleeves are perfect for protecting against the sun (the less time spent spraying of sunscreen, the better IMO), and it's loose enough to keep you cool. The crossover style is flattering on everyone, too. One for everyone in the audience!
You can certainly wear with sandals and white plimsolls, but if your workplace is a bit more formal than that, you could wear with flats or wedges. Courts could work, too; just change into your sandals once 5 o'clock rings.