 You can dress like almost any animal in the zoo, you know - yesterday Jane tackled ssssnakeskin, today, I give you lovely leopard.
Is there any pattern that gets more stick than leopard print? It's got such a bad rep over the years, designated the realm of the overdressed and over-tanned and of course, the one true love of Coronation Street's bawdy barmaid Bet Lynch. Style icon alert!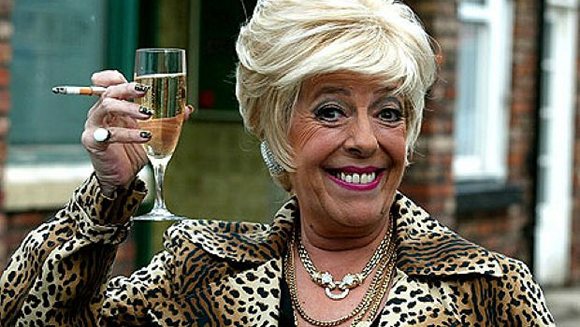 I became obsessed with leopard print in my teens, buying almost everything adorned in the print. I was especially fond of unnaturally coloured leopard print - pink, green, blue, rainbow...ah, youth. Right now, I stay mostly in the neutral, natural leopard zone. Much more ladylike, and infinitely more wearable.
Fortunately for me and my cat lady kin, animal prints featured heavily in A/W '13 drops from River Island, Penneys and Littlewoods, and will be all over the high street this autumn. Let's get a head start on them, shall we?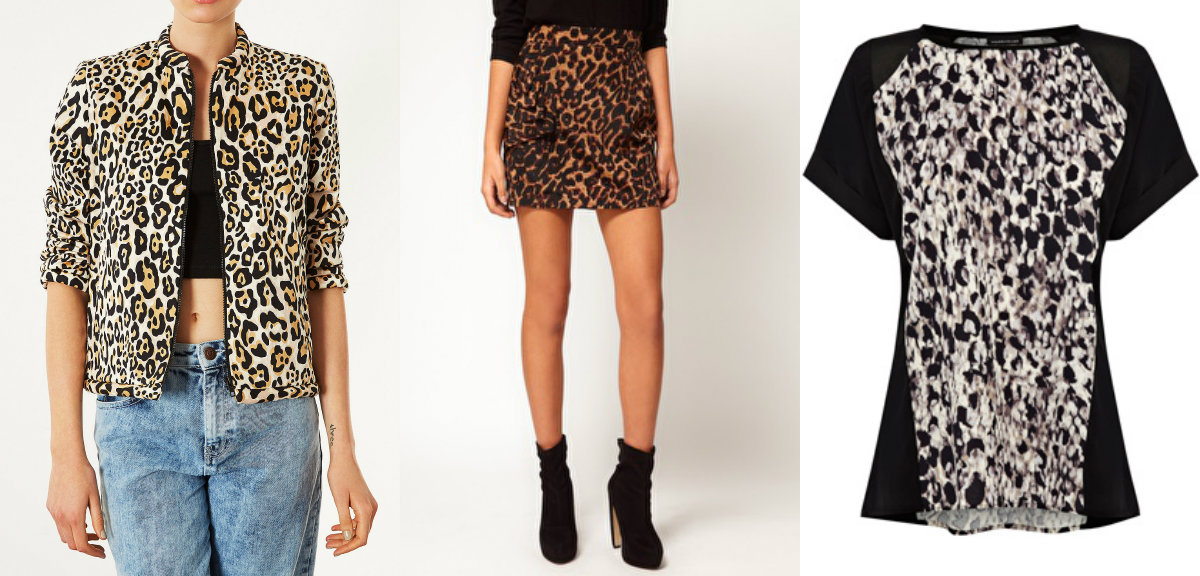 Advertised
OK, so I know bomber jackets aren't the most popular outerwear here so I'll say it slowly: leopard bomber. I love this one from Topshop, which would look so cool with a black t-shirt and simple blue jeans. Next, we have a very cute and totally not OTT leopard mini skirt from ASOS, priced €18.56. Again, styling is key here. Leopard is loud, so make most of the other garments you wear quiet. I say "most" because I would not deny any woman her statement necklace. Then there's this silky tee from Warehouse (€47) which would be a perfect way to inject some leopard into your work wardrobe.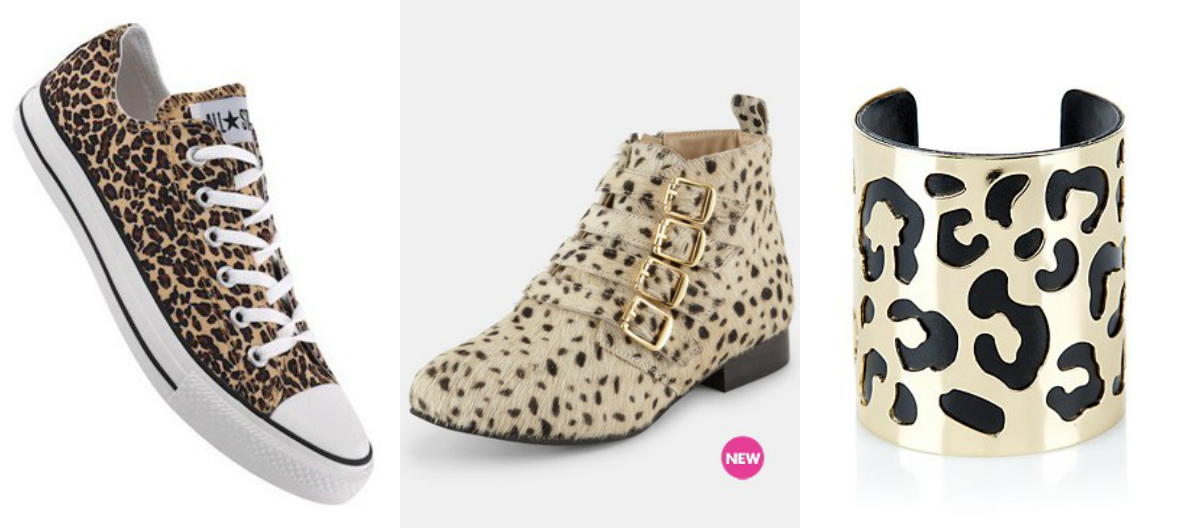 If you're not willing to go all out, leopard print shoes are always a wonderful idea. The Converse (usually about €55-€60 from Office) are a casual nod to the trend. I wore my leopard low-tops out last year and am seriously considering purchasing another pair, which will be the first time I've ever done so with a fashion item.
Next up - I saw these animal print booties at the Littlewoods A/W launch and was immediately taken by them - how Kate Moss are they? Perfect with black skinny jeans and a biker jacket. At €79 they ain't the cheapest, but styles like this stay in fashion year after year. Finally, for the most subtle animal print trend reference ever, try this gorgeous cuff from New Look, €8.99.
What do you think - is leopard print brash or beautiful?